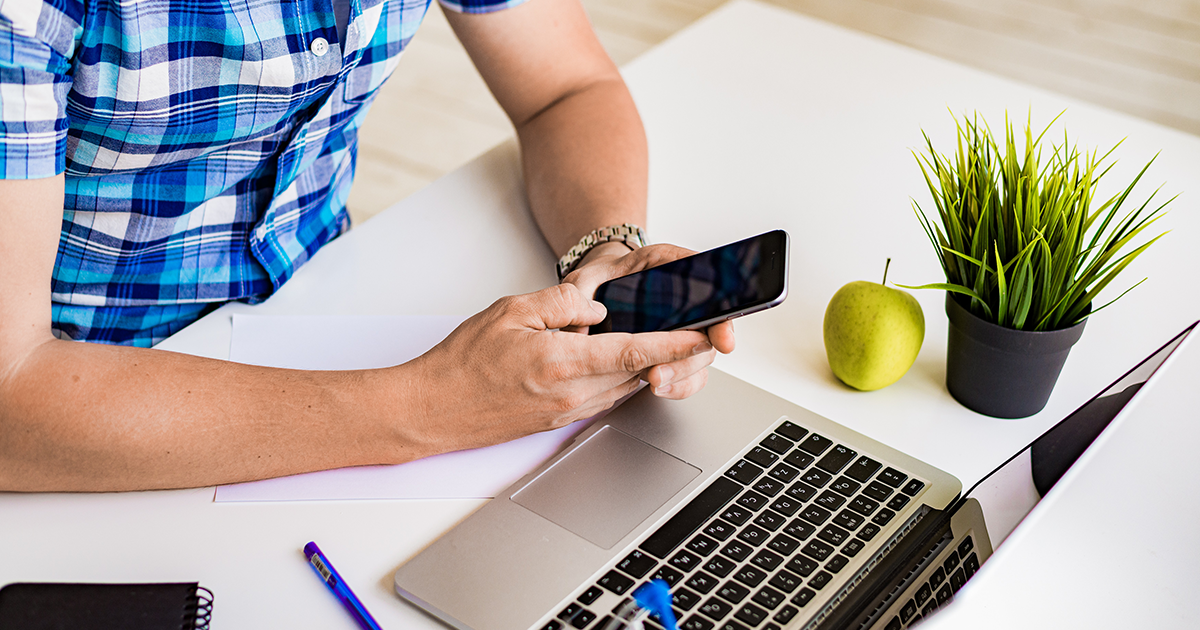 A year ago, even with flexible working on the rise, the need to support your entire workforce for remote working was simply not a priority for many businesses. Cue COVID-19 and the seismic shift to remote working as employers scrambled to take responsible measures to protect their employees' health in the face of a global crisis. In the rush to support remote working, many organisations overlooked the need to ramp up mobile threat management.
Now, even as restrictions begin to be wound back across the country, many employees are keen to continue to work from the safe haven of their homes – meaning the workforce will continue to be mobile and mobile-reliant indefinitely. These shifting work patterns have serious implications for cybersecurity protection, particularly when it comes to your employees using their personal mobile devices to access corporate networks to undertake work tasks.
The shift to remote working
Not surprisingly, how you enable, manage, and secure your people for remote working with technology and support is now more critical than ever. Without the security of mobile threat management tools, mobile devices risk becoming the weak link in your enterprise mobility security strategy.
As we mentioned in a previous blog, hackers have lost no time going on the attack with COVID-19 text message scams and spear-phishing campaigns. But, it's not just hackers your employees need to be aware of. As employees use ever more sophisticated devices, there is a growing need to ensure these devices are protected from an increasingly sophisticated threat landscape as a compromised device can do irreparable damage to any organisation.
As an IT leader, you need to ensure your company is adequately prepared for the changes in your mobile cybersecurity risk.
The need for mobile threat management
These days, mobile devices need security that goes beyond the conventional enterprise mobility management (EMM) and mobile device management (MDM) solutions.
Advanced mobile devices and endpoints such as IoT devices, together with sophisticated operating systems, apps and networks are a mainstay of every modern business. With heavy reliance on this technology comes constantly evolving threats in the form of phishing, malware, man-in-the-middle attacks, and other network attacks. As these threats become ever more sophisticated, the role of mobile threat management is critical.
Mobile threat detection and protection tools detect and analyse threats as well as take swift action against them and restore compromised devices to a compliant state. They provide continuous, on-device monitoring and analysis capabilities detecting mobile cyberattacks in real time by:
Identifying behavioural anomalies by monitoring usual and acceptable usage patterns

Inspecting devices against any configuration loopholes that can lead to malware execution

Detecting and exposing viruses and their related forms

Tracking all the incoming and outgoing network traffic and disabling suspicious connections from entering or exiting mobile devices

Identifying potential threats and acting to prevent network intrusions

Detecting the presence of

leaky and malicious apps

and their potential risks through code analysis and reputation scanning techniques.
Make no mistake, mobile malware and mobile phishing attacks are growing in numbers and the impact of these threats is often wide-reaching and difficult to measure. Embracing next-generation mobile threat management solutions is a smart next step for all organisations planning to continue to support flexible working.
If you're interested in learning more about mobile threat management tools, please get in touch with the imei team.
Free checklist to maximise remote working
For help ensuring your business runs smoothly with a remote workforce, download our Work from Home Communications Checklist. This free tool helps you cover all your bases, taking you through equipment checks, network requirements, and support services.