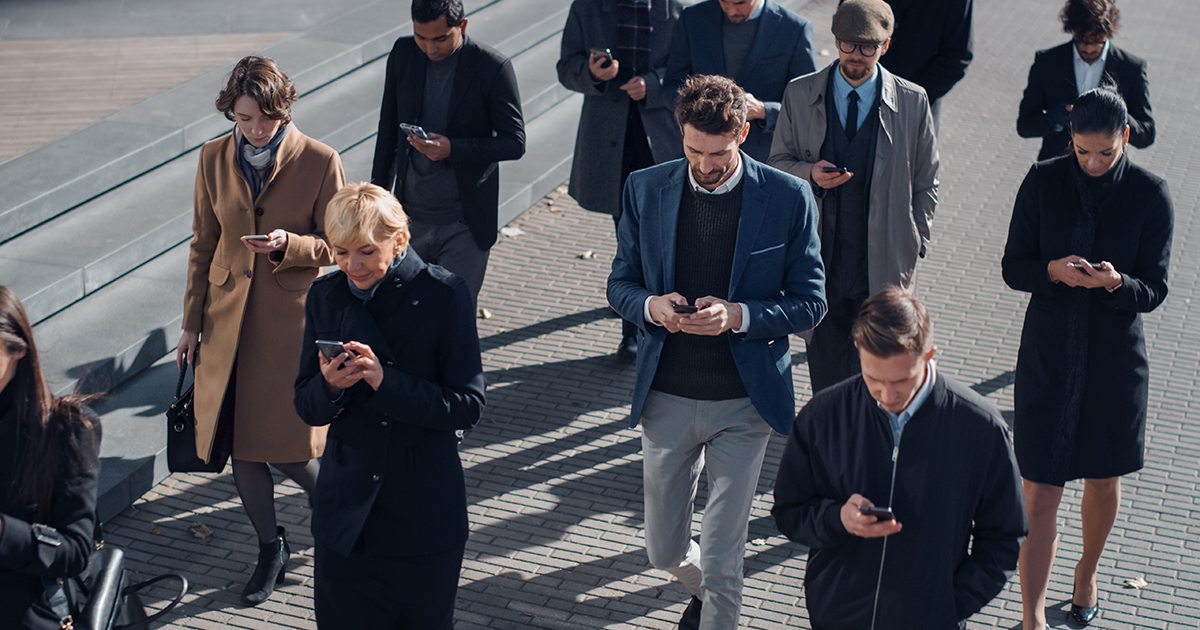 Since the iPhone's introduction in June 2007, we have seen iOS and Android dominate the market and Blackberry displaced as the leading mobile technology platform in enterprise, which they held since early 2000.
We witnessed the emergence of Mobile Device Management (MDM) platforms that were designed to control and secure iOS and Android devices. We have also seen an explosion of mobile applications from just 100k apps in 2010 to 8.9 million in 2020 with the Apple App Store alone reaching 204 billion downloads.
So what does that mean for enterprise today. For many, they are facing increasing challenges with a broad range of devices and carrier plans in their procurement catalogue, multiple operating systems in use, native and enterprise applications, an MDM or EMM platform, application and content management, as well as complex policies around BYOD, CYOD and more. All of this needs to be supported, by specialised resources that are hard to find, to cover the increasingly complicated mobility workspace.
Enter managed mobility. Managed Mobility Services (MMS) is an end-to-end solution for organisations. From the procurement of devices, to their decommissioning, and everything in between, MMS provides the expertise and assistance to manage the entire lifecycle of your growing mobile fleet, applications and infrastructure.
What Does an MMS Provider Do?
An MMS provider handles all aspects of mobility in your business, freeing up your internal resources and taking the pressure off your IT department. Starting with procurement and deployment, they'll make sure the right devices are allocated to the right people, and the setup and configuration is efficient, minimising downtime and lost productivity. They secure all device end-points from ever increasing attacks and ensure cost containment and allocation to the correct cost centres, departments and end-users. As your business matures, they also handle the new wave of challenges, with identity and asset management, M2M, IOT and wearables.
MMS also enables smooth, and secure, communications between your mobile fleet and on-premises resources. Previously, company content including business email and databases was only accessible on a PC, but with MMS, it's delivered via specialised mobile apps direct to your mobile device where ever you, or your fieldforce, need it.
MDM Lifecycle
Where do you start? Mobile Device Management (MDM), is a component of MMS. It focuses on the logistics of mobilising your fleet, including usage and security settings and enforcing compliance with company policy. There are eight stages of managing the lifecycle of a device as follows:
Device Allocation – Covering the distribution, activation and registration of smartphones and tablets in your organisation, your people will be allocated the best device for maximum productivity.
Network Connectivity – This includes SIM allocation and registration, provisioning of services, new connections, re-contracts, upgrades and transfer of ownership, managing and administrating the changing needs of your fleet.
Staging – Handling device configuration and enrollment, application and content deployment, so your team have access to all the content and software they need.
Nationwide Distribution – Fast, efficient delivery, including regional and remote areas, with transit insurance for peace of mind.
End-user Services – Individual device configuration and support, plus training and onsite services so every member of your fleet is getting the most from their device.
Repairs – Troubleshooting, repairs and loan device services, to minimise disruption and downtime.
Security and Compliance – When your user needs change, you can be confident that your sensitive corporate data will be securely wiped, service level contracts finalised and redeployment of the device will be managed appropriately.
Decommissioning and Disposal – When the device reaches the end of its life, decommissioning and green disposal will be taken care of.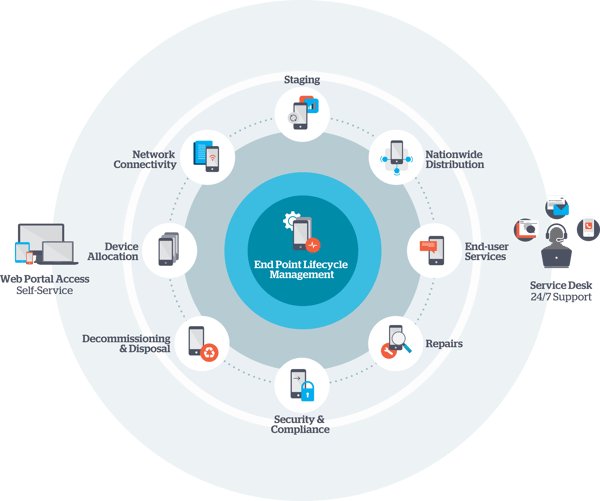 MMS Maximises Your Mobility
These days, with mobility playing a key role in every business, enterprises need a streamlined approach to the acquisition, support and management of their mobile devices. Managing mobility internally requires a heavy investment in resources, processes and expertise, which is why an increasing number of organisations are opting for an MMS solution.
So, whether your organisation has 100 devices, or 10,000, it makes sense to outsource your mobility management to a team of experts. They'll make sure your mobile fleet is productive, efficient, innovative and bringing maximum return on investment to your business.
Over to You
Want to improve the efficiency and user experience of your IT Service Delivery? Knowing and understanding your users is integral to the process. We've had years of experience with this and have documented some of our top tips and success stories in our User Persona Profiles Whitepaper.