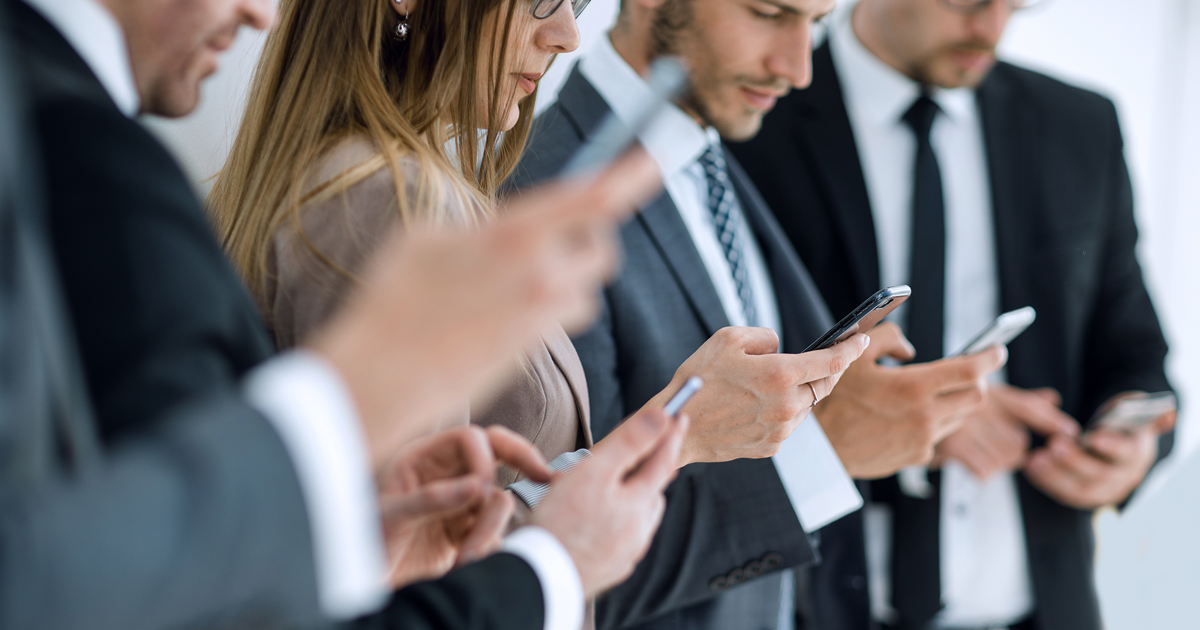 In many organisations, the IT department is tasked with enterprise mobility management even though IT skills are not specifically required to manage a great many mobility tasks. Everything from creating a BYOD policy, to ordering and provisioning devices, to configuring smartphones, replacing lost or stolen devices, and managing data expenses is hardly the remit of computer science professionals.
Yet, already thinly stretched IT teams are having to keep pace with new smartphones and tablets, be responsive to business demands for flexible working practices, and ensure corporate information is secured on all devices. As mobility takes hold and grows throughout the enterprise, you need a greater number of resources to support it.
Growing mobile workforce
To serve the growing needs of your mobile workforce, you can choose to build in-house capabilities with expert resources, processes, and technologies. But, this is no small task. Many organisations simply are unable to dedicate the internal resources to the not insignificant job of supporting enterprise mobility.
That's why it often makes sense to outsource this work. You can free up IT resources to be allocated elsewhere, while you get access to expertise and specialised skill sets without hiring.
Here are five more reasons why outsourcing your enterprise mobility management to professionals is such a smart move:
1. Best practice knowledge, processes & technologies
1. Best practice knowledge, processes & technologies
Partnering with people who live and breathe enterprise mobility management will ultimately deliver better outcomes. With in-depth knowledge of mobile management tools, security requirements, mobile user policies, and more, specialist operators will be able to ensure best practices as followed to optimise usage, keep your spend in check, and ensure all of your helpdesk support needs are serviced by highly trained and knowledgeable staff.
2. Risk mitigation
Working in partnership with enterprise mobility management experts is a smart way to minimise risk. A specialist team will have up-to-date knowledge on the most suitable MDM platforms to ensure you avoid security threats, and will manage the platform on your behalf. In the event of a malware attack or other crisis, you'll have specialist people onboard who are responsible for fixing your enterprise mobility issues, and getting everything working in good time.
3. Cost efficiencies
Supporting your mobile users 24/7 is no small task in terms of the resources and specialist skills required. A dedicated enterprise mobility management company like imei has the people, processes and technologies in place to provide optimal end user support at a significant saving to doing it yourself. In addition to resourcing cost efficiencies, we can also help you bring down hard costs by conducting carrier negotiations on your behalf, undertaking usage analysis and providing monthly optimisation activities.
In addition, it's worth nothing that as imei provides these services to other organisations, efficiencies of scale come into play. This means outsourcing is always more cost effective than performing these services yourself with your internal team.
4. Pro-active maintenance
Pro-active remote monitoring of your mobile fleet allows issues and problems to be detected and addressed before they affect user productivity, saving down time. Likewise, when you partner with imei, we can take care of managing updates across mobile device management platforms, operating system updates, and upgrades to newer device hardware, keeping everything operating at optimal levels.
5. More focussed IT team
With a specialist enterprise mobility management company taking care of the day-to-day operational burdens of mobile management, you free up your IT from doing these tasks. This means they can spend their time where it matters most – on core business activities.
Thinking about outsourcing enterprise mobility management?
imei has strong technical competency in iOS, Android and legacy mobile operating systems and are experts across leading mobile device management platforms such as Airwatch, Mobile Iron, Citrix and others.