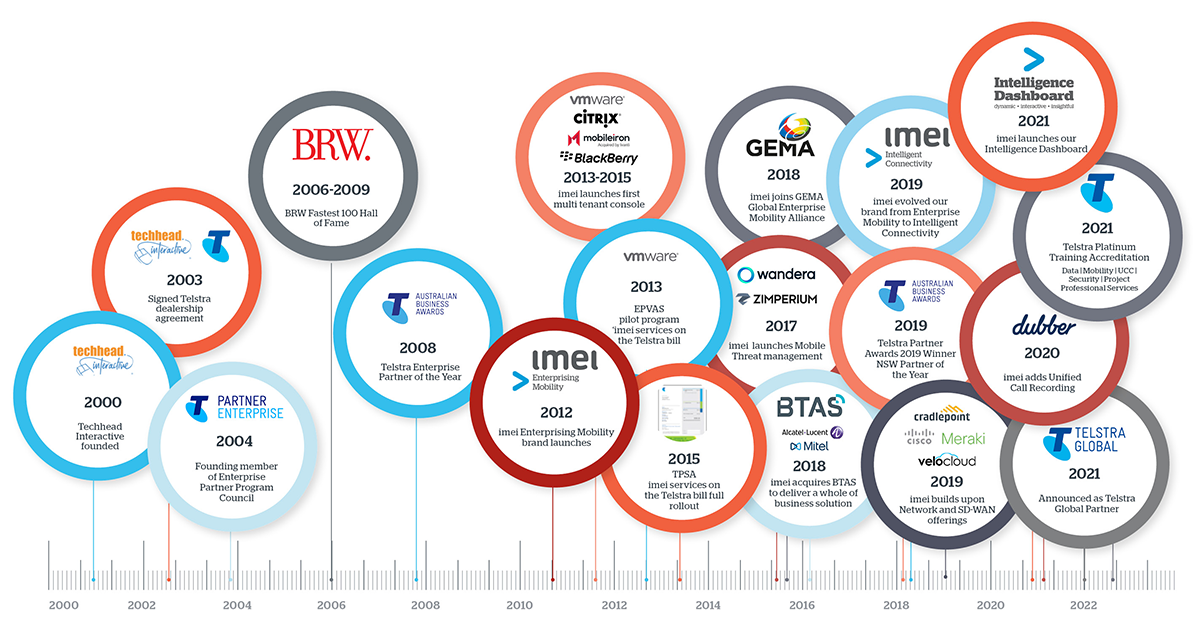 Following on from our recent blog on imei's 21 years in business, as we have evolved to a whole-of-business communications services provider, so too imei's partnering activities have also evolved.
To deliver true value to our customers, we have focused on customer satisfaction and exceptional customer service, and we measure every interaction with our customers through a sophisticated ticketing system, and Net Promoter Score (NPS) satisfaction ratings.
But to deliver true value, we need to have access to, and capability in, world-class and best-of-breed technologies. To that end we have expanded our partnering to include:

Our core partnership is with Telstra – Australia's world-class carrier with Australia's best and broadest 5G mobile network and most complete network infrastructure for business and enterprise. We are a Platinum Telstra partner and have worked as a Telstra partner for over 10 years.

We have also partnered with:

Meraki, Cradlepoint and Velocloud for advanced cloud-managed and wireless networking technologies;
with Dubber for cloud-based enterprise call recording for compliance and customer servoice and staff training;
Mitel and Alcatel Lucent for on-premises and cloud-based legacy unified communications solution, design, deploy and support;
Fortinet for enterprise network security solutions;
AudioCodes to enable the journey from legacy to cloud-based UCaaS migration;
VMWare Workspace One, MobileIron/Ivanti and Microsoft InTune for mobile device management (MDM) and
Wandera and Zimperium for mobile threat management; business nbn for enterprise fibre services and
Moorup for mobile device buyback, redeployment and recycling.
Dicker Data disti services which we rely on for rapid access and deployment services and with whom we are one of the top Data & IP
We are a part of GEMA – an international mobile management services organisation with delivery capability in over 100 countries.
We have further enhanced these partnerships by investing in our people – hiring experienced, qualified technical and engineering people; and investing in training and certification.
As we celebrate our 21st birthday, we bring renewed energy to our business to build on the next phase – continuing to bring excellent levels of service and satisfaction to our customers, with a broader range of best-of-breed communications technologies.