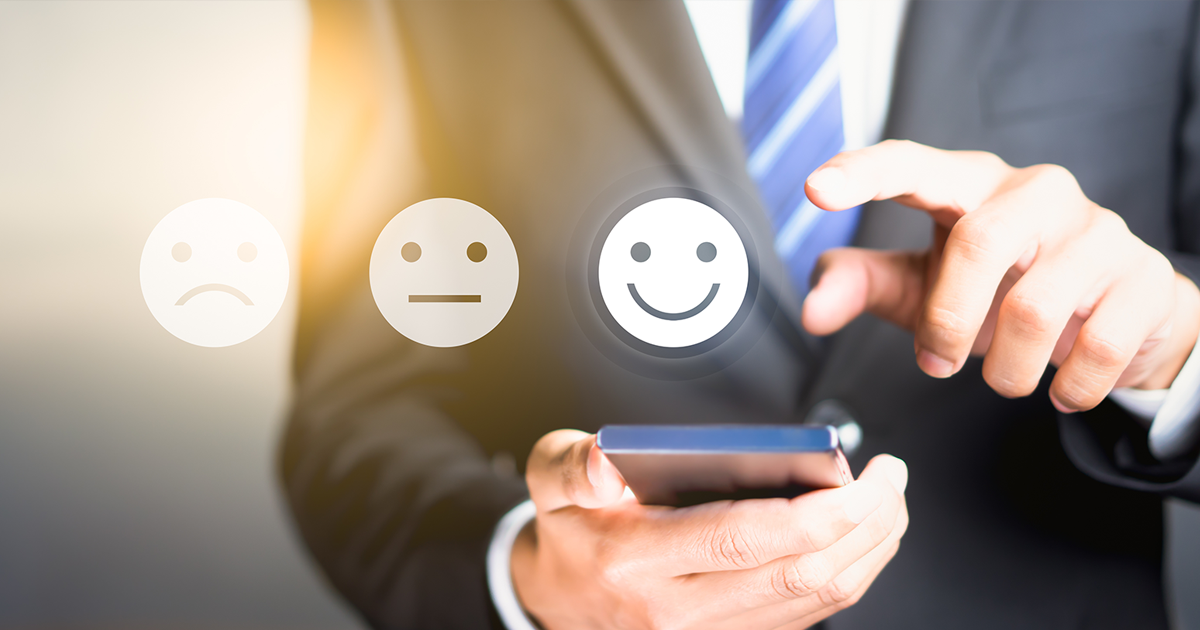 We ask for customer feedback at every touchpoint and continue our drive to improve on our NPS score of +81.
As a service organisation, part of our client-driven culture is being committed to constantly improving the client experience. That's why we've always been big believers in NPS – the Net Promoter Score. For imei, it's a simple but powerful tool to measure ongoing client satisfaction.
What is NPS
The NPS, as I'm sure you know, assesses the extent to which a client would recommend a company, product or service to their friends, relatives or colleagues.
Respondents are given an 11-point rating scale ­– ranging from zero (I would not recommend the business) to 10 (I am extremely likely to recommend the business) to answer the Net Promoter question. And depending on the score, clients are divided into three categories:
Promoters = respondents giving a 9 or 10 score

Passives = respondents giving a 7 or 8 score

Detractors = respondents giving a 0 to 6 score
The NPS is then calculated by subtracting the percentage of detractors from the percentage of promoters – producing a number that can be negative or positive.
You can also use NPS to identify how client satisfaction is trending so you know what's working or whether it's time to try something new.
NPS Score
NPS range from -100 to +100. According to widely available data, B2B software companies on average achieve around +29, compared to top performing companies that score +70. At imei, we send out more than 70,000 NPS surveys each year, achieving NPS of +81 this year. While we're delighted of this score, we are committed to doing better.
This means we'll be as attentive as ever to our clients to see what we can do to improve on client satisfaction.
But, we appreciate NPS is only a number. And while NPS is an effective tool to help understand customer loyalty, it's not the only customer feedback mechanism we use.
NPS Feedback
In fact, as important as our NPS is, listening to what our clients have to say is more important still. So, we encourage our clients to give us feedback at every touch point. When things need to be improved, it's essential to hear it first hand, so we can prioritise putting it right.
While learning how to improve things is invaluable, the client feedback from these touch points is often an enormous source of joy.
There's simply nothing quite like hearing our clients rave about their experiences with us and the excellence in customer service they receive from our team.
This is what our clients are saying
Here's a handful of some recent examples of what our clients are saying about us:
Tim from Toyota Finance: "Very knowledgeable support and resolved the issue on the first call"
Murray from Metcash: "Great responsiveness. Perfect service orientated business"
Margaret from PWC: "Efficient, proactive & solved the problem. What more could I ask for? MJ"
Louise from Lend Lease: "The team were extremely helpful and did a quick turnaround for me. Very impressed!"
Mayvis from Queensland Urban Utilities: "Excellent service and communication, dedication and most of all has the knowledge to investigate all areas of a problem."
Toni from The Star said: "Cameron was extremely helpful, put me through to my department on the Gold Coast to help sort out my issue and even rang back later to make sure everything was working correctly. Excellent service!"
Brian from MPC Group commented: "Urgent job on a Sunday. Was completed quickly and without fuss. Thank you!"
Nathan from Metcash: "I had a login problem and I got a person to come to me before I had even started to address it as well as a follow up phone call. The personal touch was excellent. Thank you"
Ryan from Woolworths: "Fast, consistent, friendly service. Always a pleasure to deal with IMEI."
Brenden from Queensland Treasury (QTC): "Outstanding Customer Service 10/10"
Get in touch
Whether you need help with managed mobility services or unified communications solutions, please get in touch to experience the imei client experience.
Original Post: 21 April 2022