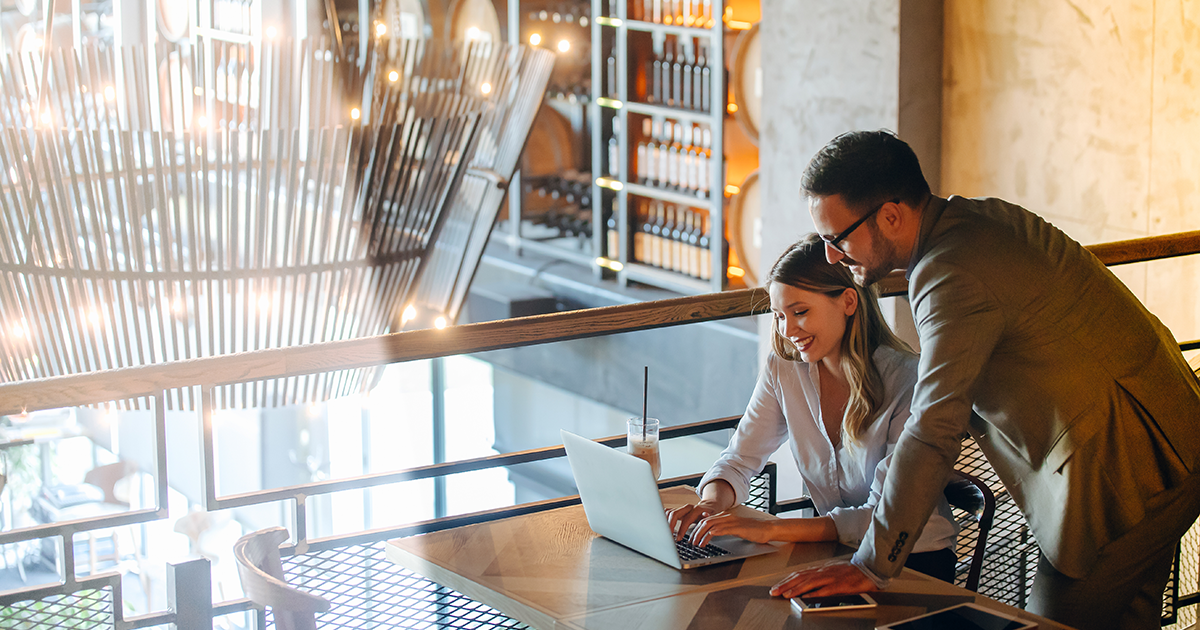 In a digital world where customer experience is everything, the ability to meet the demands of customers for ever-shorter delivery times speed is a critical success factor.
The need to deliver exceptional customer experiences is driving the adoption of software-as-a-service and bandwidth-intensive apps that push bandwidth demands ever higher. At the same time, as employees continue to work from home, they need to access corporate applications with the same high-quality experience they get in the office. A network that's prone to lags and connectivity issues is not only frustrating for them, but a productivity drain that doesn't help in the delivery of that exceptional customer experience.
Adopting an SD-WAN solution that scales with ease
As we're likely to experience frequent COVID outbreaks and necessary shutdowns for some time to come, having your people working at home will probably be a common occurrence whether you've signed up for a hybrid mode of working or not.
We all learnt during the pandemic that the office needs to be wherever the user is, so prioritising mobile user integration into corporate networks must be a priority.
With ongoing high demand from remote employees for robust video quality as Microsoft Teams Calling replaces traditional face-to-face meetings, the switch to remote work increases pressure on overall network bandwidth. While simply adding more bandwidth is a solution, it's also expensive.
Benefits of SD-WAN
Alternatively, SD-WAN offers an attractive option for increased bandwidth because it can meet bandwidth pressure demands while being cost-effective. It also provides a useful tool for network management because it provides full visibility into what's happening across the network, enabling issues to be both proactively and remotely resolved.
As a whole-of-business communications services provider, imei is helping more businesses complete complex transformations. This includes designing, deploying, managing, and supporting unified communications and data networks.
With businesses needing simplicity, performance, reliability and security balanced with cost effectiveness and compliance, we're helping more of our clients to consider adding a software-defined WAN (SD-WAN) overlay.
Unlike Multi‑Protocol Label Switching (MPLS) or other legacy networks, SD-WAN offers more efficient way to get people and devices to their applications using any number of connections and transports. With an SD-WAN, multiple network access points can function smoothly and securely as a single, streamlined networking operation.
SD-WAN with Telstra
For Telstra customers, we get involved by managing SD-WAN carrier services on Telstra Internet Direct, which includes order placement, tracking, and coordinating the installation. Even when a third-party provider is involved managing the router configuration, we help set up the router to service connections and cutover times.
As your business partner, we're diligent in making follows ups, coordinating behind the scenes and maximising value from Telstra and NBN. And as we're specialists in all areas of business communications, we can provide knowledgeable insights and recommendations to ready your communications infrastructure for business growth, scale, or change. We can help you with a bespoke solution combining a number of Telstra products, such as an NBN service with a Telstra managed router, or where there's a requirement for fixed line voice solutions for different sites.
If you're in the process of identifying a cost-effective solution for your bandwidth needs, please get in touch with the team at imei.