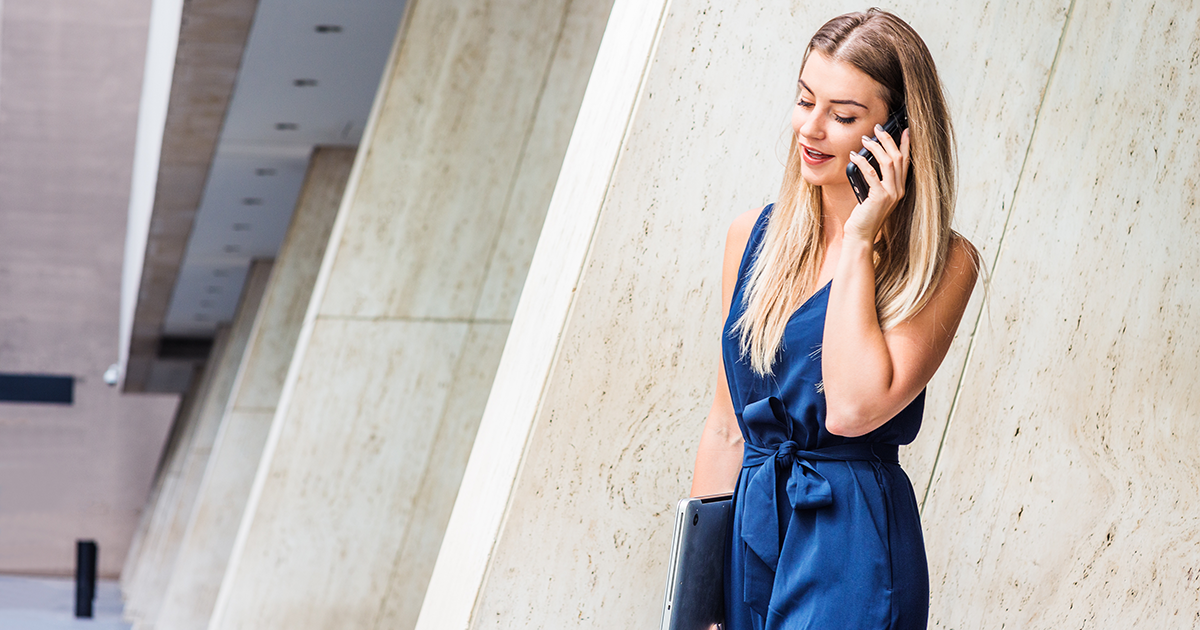 Delivering immediate benefits to businesses, software-defined wide-area networking, known as SD-WAN, improves network performance, reduces downtime, and offers greater visibility and control over network traffic.
Unlike previous WAN technologies, SD-WAN is controlled by a software application, creating a virtual network on top of the circuits. Providing significant improvements in visibility, performance, and manageability, SD-WAN makes your entire WAN environment more intelligent and dynamic.
While SD-WAN allows businesses to improve current operations, it's also a smart first step in preparation for a 5G future which requires networking functionality to be managed through software rather than hardware.
SD-WAN helps smooth connectivity with 5G mobile networks
With mobile data usage expected to grow significantly in the next few years, thanks to the IoT and literally billions of connected things as well as the enterprise network distributed across an even greater area – the ability to process so many resources in a timely way will place heavy demands on the network.
For example, 5G innovations – such as those that allow healthcare providers to monitor patients remotely and gather real-time data for preventative care or intelligent process automation with real-time monitoring and remote control of machines in factories ­– require robust connectivity to transmit large volumes of data.
5G when combined with SD-WAN delivers not just higher speeds and less interference than ever before, but improved reliability, rapid provisioning, and high-speed bandwidth.
Many of the benefits of SD-WAN, including scalability and adaptability, will help smooth connectivity with 5G mobile networks, enabling enterprises to keep up with the dynamic changes driven by the IoT and an ever-increasing number of mobile users.
Explore 5G and SD-WAN options
As digital transformation continues apace, accelerating business innovation and new business model realisation, the role of managed services partners becomes ever more important.
For organisations wanting to stay ahead, it's important to start exploring 5G and SD-WAN options and working with the right managed services team to help achieve your business objectives. When combined with 5G connectivity, SD-WAN could replace existing wired services.
How managed services can help
Leveraging 5G and SD-WAN networks to transform your operations or pave the way for new business-model creation is now mission critical in many organisations. With internal IT team members stretched to the limit, calling on domain experts to deliver and manage transformation outcomes during the new technology rollout and throughout its lifecycle presents a compelling business case.
Smoothing the way to optimal business processes and applications
Boosting your internal resources with a managed services team, you gain a deep layer of expertise to complement your existing people. The managed services team are there to ensure you gain maximum value, ensuring new business processes are optimal and efficient, and new applications are used to the full.
Orchestrating upgrades, security, and other optimisation needs
With mobile device upgrades and patches creating potential risks to business continuity, it's essential to resource this function to minimise risk. Shifting all responsibilities to a managed services provider gives you a service-level-commitment that updates and patches are implemented smoothly and on time, allowing your valuable resources to focus on critical business functions.
Telstra managed service – delivered by imei
Designing and maintaining secure 5G internet connectivity using leading enterprise wireless devices from Cradlepoint, imei provides end-to-end management, oversight, and service ownership of your enterprise wireless solution.
With Telstra Enterprise 5G Wireless Managed Service delivered by imei, we work with you to minimise downtime and maximise reliable connectivity, taking care of:
Device staging and configuration

Device installation onsite

Device lifecycle management of your Cradlepoint adaptors and routers, including:

Licence Management

Asset management

Platform management via NetCloud Manager

Reporting and insights

Proactive and reactive end user support with incident monitoring, issue resolution, and help desk.
As an accredited Telstra 5G Partner, imei offers professional and managed services with a single point of contact.
Plan your move to a 5G SD-WAN future
Let us help you ready your business for the competitive advantage that comes with enterprise wireless using Telstra Enterprise 5G Wireless Managed Service delivered by imei. For more information, please get in touch.