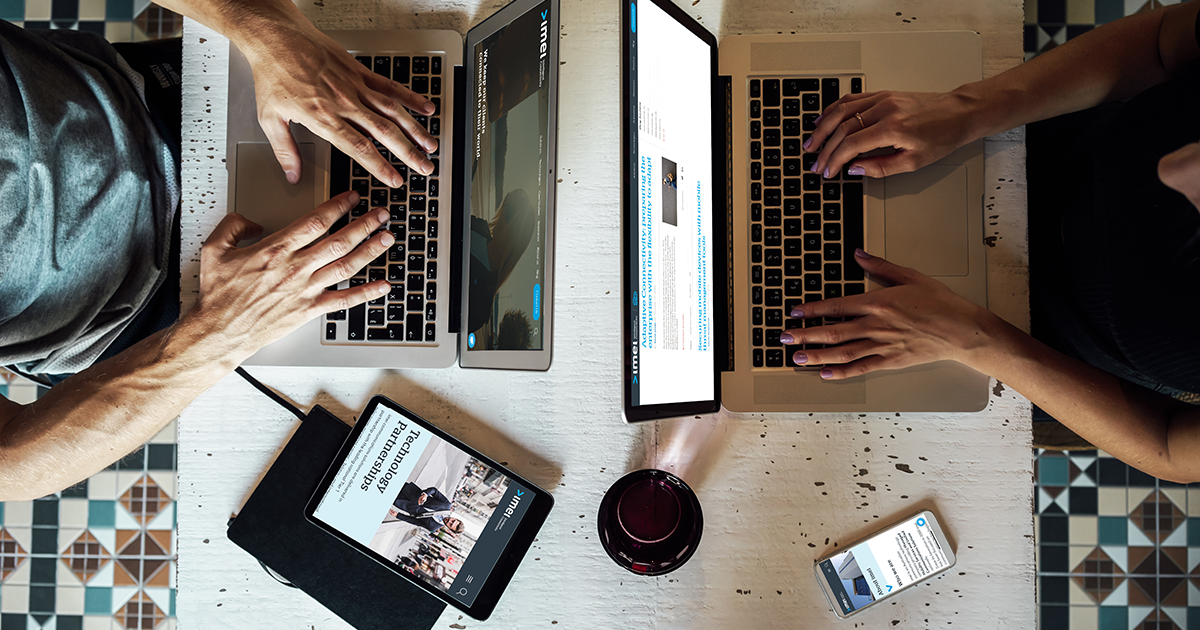 ---
Having integrated data and platforms is just as critical as streamlined communication tools. UCaaS delivers flexibility, reliability, and security in your organisation.

---
As COVID-19 spread rapidly across the planet driving many businesses to transition their employees to remote working, adopting reliable unified communications solutions became mission critical. With the urgent need to establish and enable a remote workforce, many businesses scrambled to connect workers to essential communication tools on a single collaborative UCaaS platform, without assessing their true requirements.
Delivering the very latest communication and collaboration technology, UCaaS solutions allow a business to offer the communications tools people expect in the digital age. Some of these essential communication tools include:
Video conferencing

Messaging and presence

Multi-party voice

Call management

Speech access and virtual assistants

Desktop sharing

Softphones
Consolidating multiple communications tools into one user-friendly UCaaS platform delivers business and operational efficiencies while supporting effective workforce communication. For example, team members gain access the documents and files they need to get work done and can collaborate from anywhere on projects with improved file sharing and other collaboration tools.
The shift to remote working has been a success in many organisations and spending on UCaaS tools and services has continued to surge as the way these services are consumed and used has evolved. Today, having integrated data and platforms is just as critical as streamlined communication tools.
This presents both a challenge and an opportunity for businesses. One that requires a strategic plan, a robust partnership with a managed services provider, and a continued investment in unified communications technologies.
Streamlining business communications
As we discussed in a recent post, to keep communications working like clockwork, you can use a single UCaaS solution that supports everything from instant chat and messaging, to SMS, presence, and voice, as well as web and video conferencing. But there is so much more. The UCaaS feature set continues to grow.
Now there are integrated contact centre capabilities and collaboration tools to ensure consistent conversations in the backend of the business environment. There are also tools using machine learning and artificial intelligence to optimise team performance and improve first-time resolution via call routing, and even SD-WAN integrations to enable more affordable internet services within the UCaaS environment.
Mix and match UCaaS bundles
While there's a broad and rich portfolio of UCaaS services and integrations available, as well as enterprise-grade support and implementation services, the ability to mix and match UCaaS bundles allows any organisation to cost effectively and efficiently meet its communication needs.
With the pace of change, the right UCaaS solution is one that will not only meet your requirements today but will scale with your business needs. Teaming up with a managed services provider like imei can help you deliver on the promise of UCaaS flexibility, reliability, and security in your organisation by setting up the business with the right UCaaS bundles.
We provide knowledgeable and considered guidance on how communications tools work together and which solutions work best with integrations to popular enterprise software. We also understand that different members of your company will have different requirements, so we can mix and match UCaaS bundles based on their needs or profile.
For more information on shoring up your UCaaS requirements for today, while enabling the scale needed to grow with you, get in touch with imei's managed services team.