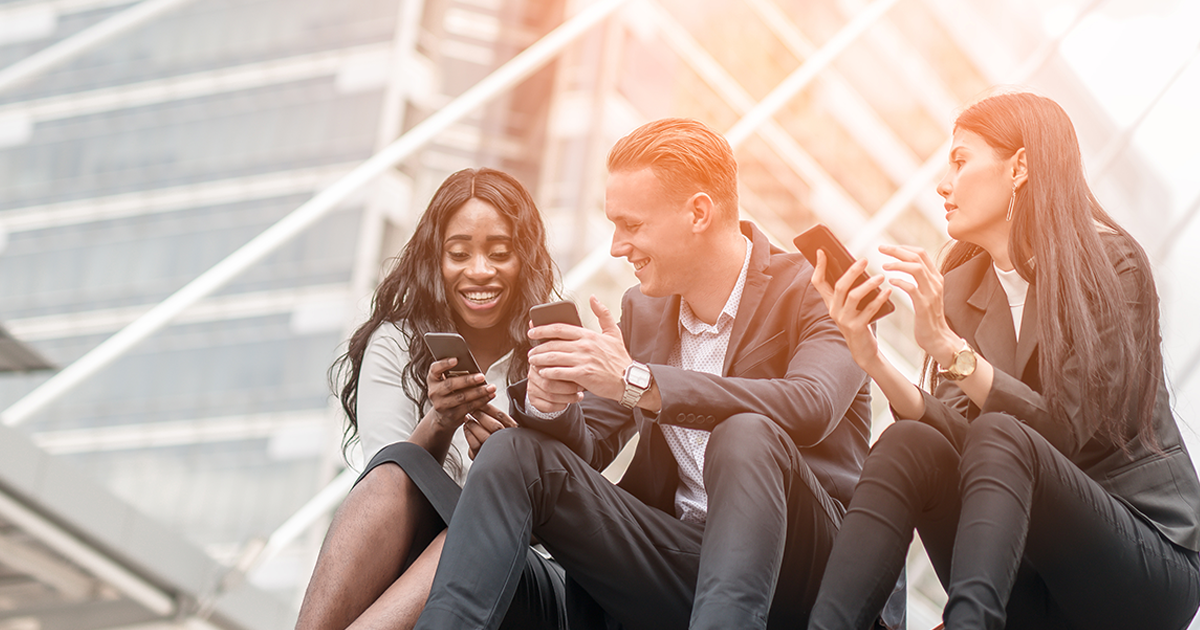 Despite the pandemic, rapid and constant changes to trading conditions, and an acceleration in businesses undergoing digital transformations, the top three core fundamentals of business success remain unchanged. Today, as in the past, the keys to staying relevant, achieving competitive advantage, and improving customer experiences are communication, communication, and communication.
And a big part of business communication now relies on enterprise mobility management. In our living-with-COVID world where the switch to hybrid working is pretty much universal across industries, employees require the convenience of working from home as well as the option to work alongside colleagues in the office.
Of course, the tools to maximise communication effectiveness have changed considerably over the past few years. These days, enterprise mobility management combined with unified communications provides the means to help make your people more productive wherever they work.
Until recently, supporting clear and effective communication between your people and with customers, partners, and suppliers was achieved by deploying and maintaining traditional communication channels such as email, voicemail, or SMS. Now, communication channels have expanded across social media, video, app sharing, and collaboration supporting effective communication, both internally and externally.
To gain true value from deploying these communication tools, it's important to know which ones best suit your business. However, managing an extensive range of different forms of communication tools and channels can get complicated which is why more businesses are now opting for a single pane of glass to manage the entire communication landscape.
Rather than managing several different systems, a unified communications solution makes life easier for your people and means you only have one system to deal with for maintenance and management.
Mitigating communications complexity
Unified communications technology solves the problem of multiple communication solutions by bringing together all communications and collaboration software in one convenient location in the cloud. With UCaaS, your employees can take and place phone calls, orchestrate video conferences, use instant messaging and presence apps, share screens, as well as use other internal communication systems from one centralised location.
Updating and upgrading telecommunications systems is an essential component of competitive advantage. But choosing the right solution for your business to support how it communicates can be a considerable undertaking.
As a managed mobility service provider, imei can help. We can step in and take a whole-of-business communication approach to help businesses get the most out of converged unified communication systems, enterprise mobility management, and fast network connectivity.
By bringing all of this together, imei creates seamless communication channels that work in harmony, enabling communication and information sharing and collaboration truly without friction.
This results in enhanced efficiencies and better user experiences for your people, with less time and energy wasted from having to jump from one disconnected app to another, while optimising the communication flow with partners and suppliers.
If you're planning to upgrade your business communications software in 2022, make sure you get in touch with imei. We can help you make it easier to achieve your aims with our unique whole-of-business telecommunication services across fixed and mobile voice and broadband, VoIP, audio/video conferencing, and unified communications. For more information about our whole-of-business telecommunication capabilities, please check out our blog.