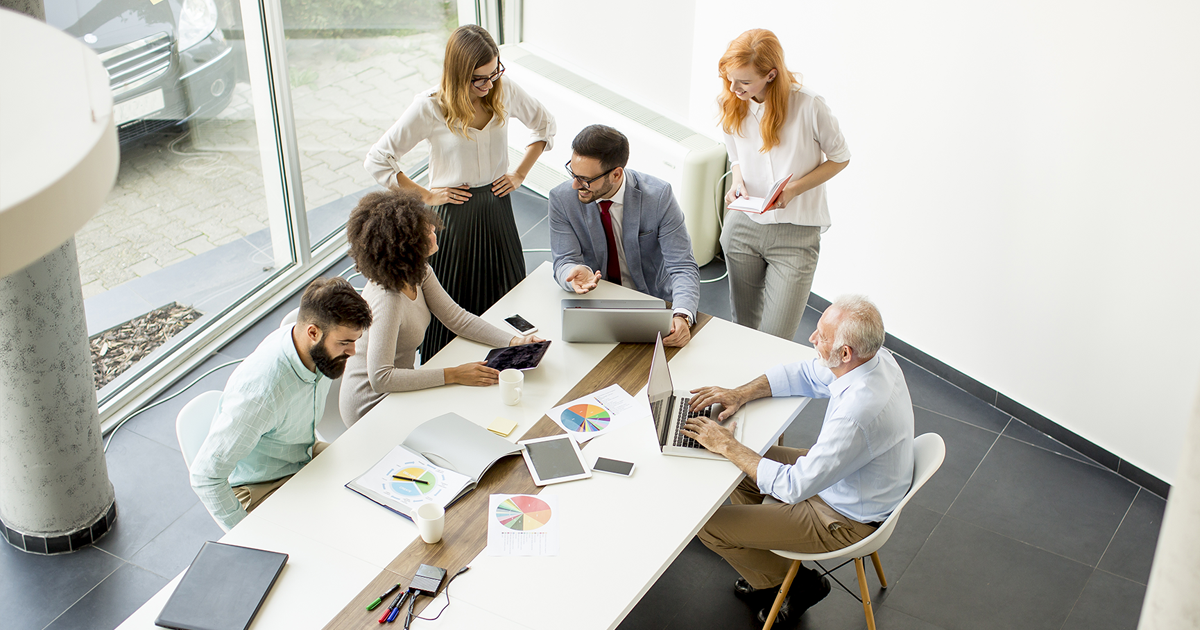 Ensuring your people can connect, communicate, and collaborate quickly and easily to get work done wherever they are, has become a fundamental business requirement. So, it's important to have the right tools (whether cloud vs on-premise UC) for the right people, with the right size of licensing and services arrangements in place.
Cloud vs on-premise UC
With the new normal way of working, it's a perfect time to weigh up the pros and cons of cloud vs on-premise UC. Here's a brief recap of the benefits and see our previous blog on choosing between on-premise UC vs UCaaS.
On-premise UC benefits
While operating and running your infrastructure in-house is a huge undertaking, with your in-house IT team managing every aspect of the UC deployment, you have stronger control over every aspect of the environment.
Security is a critical business concern, so keeping your unified communications solution in house means your most valuable data resides only in locations that you understand and manage.
With on-premise implementations you can ensure all data is segregated from other data, so there is no risk of unexpected permissions lapses exposing data to another business on a hosted system.
Cloud UC benefits
By trusting your chosen provider to maintain your UC cloud solution securely, you free your IT team to focus on strategic business initiatives. At the same time, making your cloud provider an extension of your team, allows opportunities for tapping rich sources of knowledge and support.
Opting for a cloud UC solution means you get to avoid the CapEx outlay for rack space, power, cooling, and other infrastructure as it's all bundled up in a monthly fee.
The option to scale your cloud UC solution without extra equipment costs makes it a highly attractive option.
Cloud vs on-premise UC costs
Large organisations with strict data compliance obligations tend to believe on-premise UC is the only way to achieve certainty in complying with stringent data protection regulations. However, these days, local environments can fall short of purpose-built data centres running advanced security protocols, including dual-factor authentication.
In addition, running UC infrastructure in-house is a complex undertaking. One that requires additional manpower and other resources to keep the infrastructure and its surroundings running at optimal levels. These (sometimes hidden) expenses include costs for:
Procuring office space, racks, cables, switches, and other infrastructure
Powering and cooling the equipment
Leasing office space to house the equipment
Establishing connectivity and WAN infrastructure
Building and maintaining sophisticated security systems
On the other hand, opting for UC in the cloud eliminates the need to invest in IT infrastructure or hire additional IT resources as your communications environment is managed by a team elsewhere. Cloud service providers are responsible for keeping and maintaining the application servers used for the UC services and for providing the communications software that's used on the devices. And, they take care of everything for a single monthly or annual fee, so it's easy to manage.
Simple, flexible and scalable cloud UC
If your business is looking to counter on-premise UC complexities with simple, reliable, and flexible business communications, Telstra may have the answer.
Telstra IP Telephony (TIPT) offers a simple, flexible and scalable cloud collaboration solution, underpinned by the scale, reliability and security of Telstra's network. The solution provides a consistent user experience across different compatible connected devices and locations, while avoiding the cost and complexity of buying, integrating and managing hardware and applications.
Whole-of-business visibility
Whichever way is right for your business – cloud vs on-premise UC – having whole-of-business visibility over your communications environment is critical. To get there, the imei Intelligence service can help you tackle user identity, cost, security, and management concerns, optimising the seven major components of a healthy communications ecosystem.
As a first step, we get a detailed overview of how everything is set up and working to understand where cost savings, performance improvements, and risk minimisation efforts can realise significant improvements and cost efficiencies.
To find out more about imei Intelligence or Telstra IP Telephony, please get in touch with the team at imei.