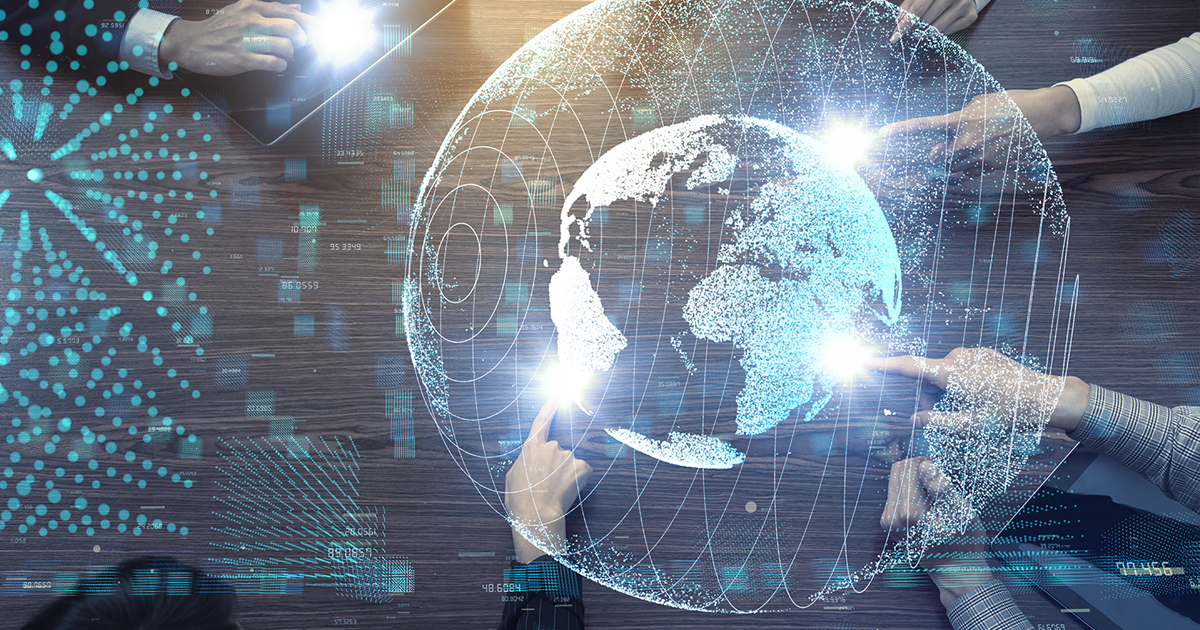 In an era of digital transformation, having a strong appetite to embrace new strategies and adopt innovative technology is often the baseline for business success. With the ability to leverage new technologies such as artificial intelligence (AI) and the Internet of Things (IoT), businesses can continuously plot, learn and correct course as new data flows in.
Of course, in this time of burgeoning data, data security is absolutely paramount. With heavy fines for violating GDPR regulations or Australia's Notifiable Data Breaches (NDB) scheme, decision makers need to think carefully about what technologies they need to keep their data safe.
With the constant headlines screaming about one data breach after another, it's clear that for most businesses, more investment is urgently required in areas like data security. But, while data security is a very pressing need, it's equally important to press ahead with things like mobility and agility.
To achieve true digital transformation, it's important to implement changes that transform the entire culture of your workforce. For this, it's critical not to sideline technologies like unified communications.
Unified communications digital transformation
For businesses on a mission to dial up customer satisfaction, employee engagement and revenue growth, a unified communications solution is nothing short of essential. Particularly as business operations are increasingly rebuilt around automation and AI, the need to ensure everyone in the organisation can communicate efficiently and effectively with partners, clients, and each other from anywhere in the world is no longer just a nice to have – it's now a standard operating requirement.
In fact, businesses risk being left behind by not readying their organisations to take full advantage of these technologies.
Prioritising unified communications investment
In the modern flexible workplace, it's plain to see why a unified communications solution is so important.
Businesses have never had more ways to communicate with their customers, or employees to each other. From old-school calls and emails, to instant messaging, video and collaboration tools, employees utilise more communication options than ever. And while employees can opt for the communication channel they prefer, they can also choose the device that's most convenient for them ­– whether it's their laptop, desktop, desk phone or mobile device.
A unified communications solution allows you to transform your workplace into one where employees thrive. One where collaboration and innovation are seamless.
With the right set up, employees can collaborate and communicate effectively no matter what device they're working on, no matter where they are. For employees to move fluidly from one device to the next, these devices need to be integrated on the same platform.
Productivity gains from unified communications
As digital transformation drives companies to embrace new ways of working. UC allows organisations to move into a future where customers are connecting with them in new ways, and employees are working according to flexible schedules. By breaking down traditional communications gaps in siloed business structures, businesses will be able to generate new revenue streams, and streamline business processes, while seeing productivity increases among workers as they perform tasks faster, from their most convenient location,
With a unified communication strategy, your employees will have access to more ways to share information and collaborate on projects colleagues or customers around the world. The workplace becomes more open and collaborative, more productive and innovative.
Expert help
Make it easier for all staff to track projects, give managers more control to ensure compliance and ensure all members of a project team have access to the latest versions of documents. With a unified communications solution, team members can share ideas using instant messaging and chat, no matter where they are.
Find out how a unified communications solution can underpin your digital transformation efforts and how whole-of-business collaboration technologies deliver optimal access to VoIP telephone, computers and mobile devices.
Read about our imei UCaaS solution, watch the video below and call us on 1300 65 77 99.
What role does imei play in digital transformation? (52 seconds)