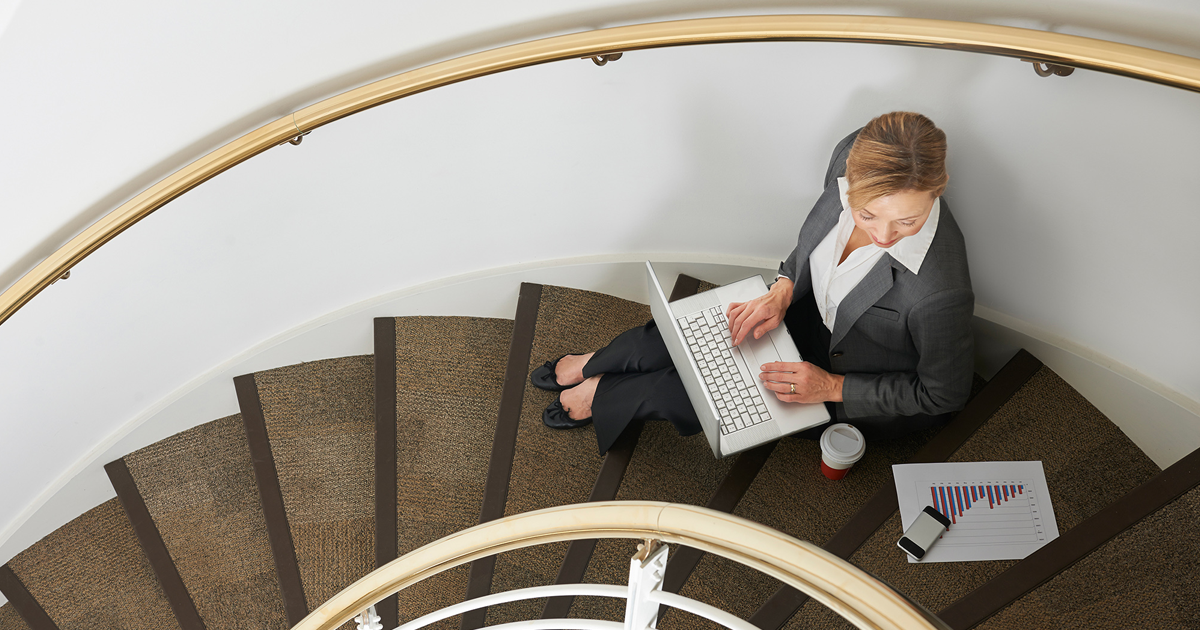 In today's modern workplaces, enterprise mobility is becoming the new standard. To be productive and get their jobs done, employees expect mobile access to enterprise resources including their email, apps and sensitive business data on tablets and smartphones beyond traditional security controls. Yet, the more you allow your employees to use mobile devices to access corporate resources, the more security risks you face.
To take advantage of the benefits of enterprise mobility while countering the security risks, it's important to deploy tools and technologies designed to streamline device management and reduce costs.
Mobile Device Management (MDM)
As a starting point in optimising enterprise mobility, Mobile Device Management allows you to monitor, manage and secure your employees' mobile devices.
As we explained in an earlier post, MDM enables you to locate, lock and wipe devices whenever required. With MDM tools, you can ensure employees use their devices within your strict policy guidelines.
MDM tools simplify device management even if your company's devices are deployed across multiple mobile service providers and various mobile operating systems. The tools enable you to enforce security policies and control how devices are used for business purposes while securely managing corporate-owned data.
Evolving enterprise mobility needs
Along the way, enterprise mobility needs have become more complex requiring secure access to apps and content. Simple MDM, although fundamentally important, is no longer adequate for these needs.
Effective management requires even more advanced capabilities for applications, documents, content, data and user access and identity.
Enterprise Mobile Device Management (EMM)
As organisations keep up with the ever-changing mobile landscape, and embrace a mobile workforce, Enterprise Mobile Device Management has evolved from MDM. Now considered essential by leading organisations, EMM goes beyond mobile device management and encompasses application, content, and security management. It overcomes the challenges of allowing personally-owned devices to access corporate data.
Enabling organisations to become more agile and manage risk, EMM streamlines mobile app management and ensures best practices and updates happen as required.
On top of managing laptops, desktops, smartphones, tablets, wearables and Internet of Things (IoT) devices, EMM tools can be used to separate work and personal apps or data from each other, securing any work-related data.
Mobile Threat Management (MTM)
In light of the General Data Protection Regulation (GDPR) in Europe and Australia's Notifiable Data Breach (NBD) legislation, mobile security and compliance are a growing concern for organisations.
However, while EMM handles the basics of securing mobile devices and protecting corporate data, it is found wanting in areas such as Man-in-the-Middle attacks, Malware, phishing attacks and modified devices. For this reason, Mobile Threat Management software which remediates mobile malware is now used in tandem with EMM to fully secure devices.
In fact, according to IDC's 2017 U.S. Enterprise Mobility Decision Maker Survey, (note: this is a paid for research) deploying EMM plus MTM is becoming the new approach to security. When integrated with MTM, EMM delivers complete protection to mobile devices.
Secure your mobile workforce
At a time when organisations need to think seriously about mobile security strategies, it's essential to implement technologies that will help secure your increasingly mobile workforce as well as meeting stricter compliance requirements.
Contact us to find out more on how you can mitigate your mobile security risk. imei Secure helps secure your confidential data and protect user privacy.
Assess your risk
Use our data risk calculator to assess risk in your organisation and identify potential issues before they become costly problems.