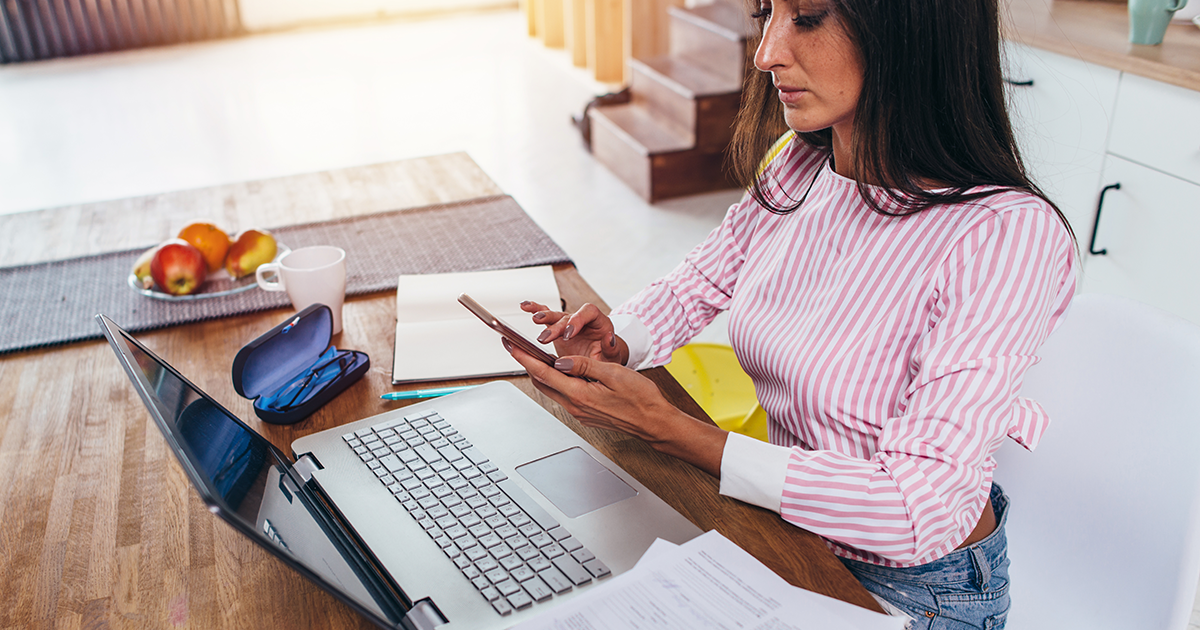 The current global health emergency has changed how we all work, and made the ability to work remotely and work from home (WFH) an imperative.
The good news – amongst the gloom – is that over the last decade, advances in technology have led to the emergence of flexible workplace practices and remote working. For many employers and employees alike, it's a significant win/win. And today, that means that moving your workforce to WFH is significantly easier and quicker.
Essential communication tools
To get the best from remote workers ­– as with any workers in any business environment ­– strong communication is everything. Essential tools include:
Video conferencing
Access to face-to-face communication with the larger team is so important for your remote workers. Taking advantage of video conferencing allows your remote workers to easily join meetings wherever they are, ensuring they can collaborate on documents and share screens via computer, mobile and video hardware devices.
IM and presence
Using email to conduct long and technical conversations can be challenging. Responses are often delayed, and it's easier to miss comments in a long message chain. With instant messaging, messages and actions are received in real time, allowing recipients to read and action the message without delay.
Multi-party voice
With your team working remotely, modern audio-conferencing tools allow you to enable quality communications between multiple parties. These tools support telephone meetings between two or more participants in various locations, conducted via mobile phones or landlines.
Chat
Ease communication with remote workers by ensuring high accessibility from multiple Chat platforms such as desktop, smartphone and web browser.
Integrate voice, text, content, and video with unified communications
When the majority of interactions are on email, chat, or calls, empowering communication, collaboration, and transparency is so important. Central to achieving this goal is giving remote workers access to standardised interfaces and integrated communication tools across the organisation.
To get there, unified communications (UC) is essential. UC integrates instant messaging, voice, audio and video to support flexible instant connectivity regardless of location, time zone or other various factors. This means you can be sure your people can be contacted no matter where they are.
Equipping your remote workforce
Allowing your people to communicate and collaborate across multiple devices wherever they are increases efficiency, productivity and ultimately, business results.
Enabling seamless collaboration between employees, customers, and other business partners, unified communications integrates multiple communication tools and facilitates the internal collaboration required in a modern workplace. In the past, a business had to own, maintain and update the equipment and licensing required to support UC services, but this is no longer the case.
These days, more enterprises are shifting to a model that offers unified communications as a service (UCaaS) for predictable costs (in the operating budget, not the capital budget), for ease and rapidity of deployment, and to gain competitive advantage.
imei can help your business take this cloud-based approach and securely leverage this advanced technology to improve productivity and empower collaboration with remote workers.
If you are moving your workforce to work from home please get in touch with our team.
Of course, enabling flexibility and supporting remote workers has become an incredibly hot topic of late. As we write this, many companies are asking their people to work from home to prevent the spread of the Coronavirus / COVID-19 within their workforce. To help, five tech companies are making their services more accessible to help businesses make it easier for their staff to work remotely. Read the story in Business Insider Australia.