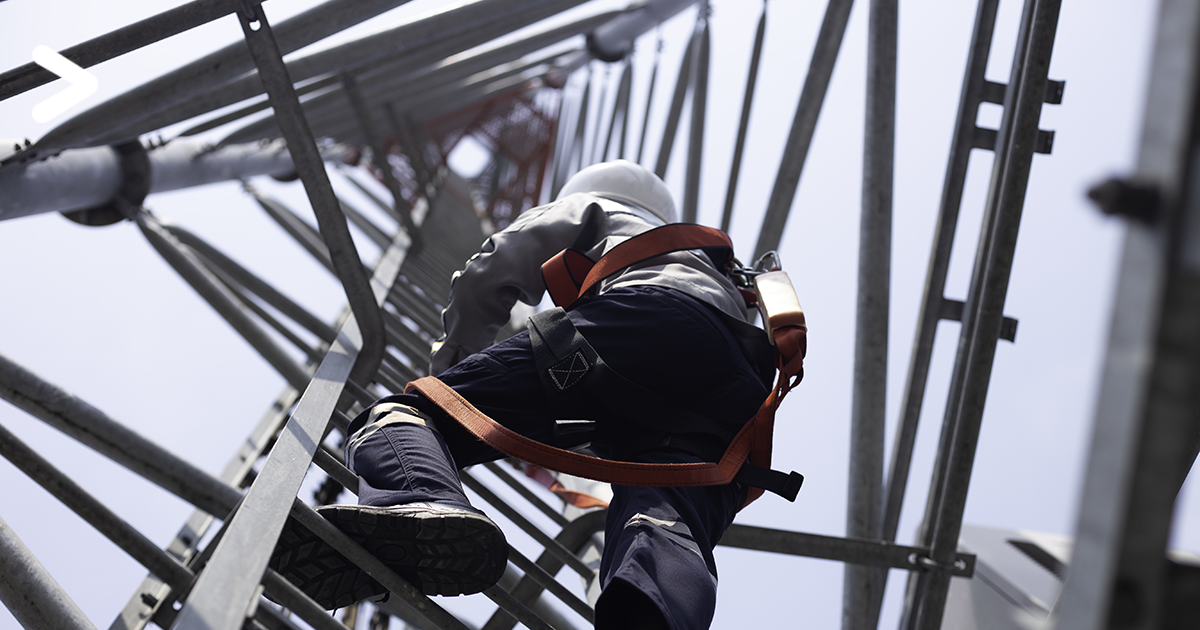 As we mentioned in our recent posts on technology trends and adopting IoT and 5G in your enterprise mobility strategy, 5G is set to make a major impact on businesses and transform just about every industry.
During an opening address at CES 2020 – the Consumer Technology Association's annual technology and media trade show – its vice president of research Steve Koenig, said that 5G will be the first wireless generation to be led by enterprise applications.
Driving big change
5G's transformative power will change how the world does business, how consumers interact with technology, and how many workers work. 5G has the potential to drive big changes in many industries, though the degree to which your employees will feel the impact, largely depends on the specific work they do.
5G impact on industries
Automotive
Autonomous cars are the poster child of the 5G revolution because of 5G's extra speed, ability to connect with many more devices at once, and a far lower latency. These features enable near instantaneous data to be sent between two 5G devices which is key to unlocking the potential of safe autonomous travel and the future of the automotive industry.
Logistics
For the logistics and supply chain industry, implementing advanced technologies to take advantage of 5G networks will enable end-to-end continuous coverage for monitoring, tracking and theft detection. With increased visibility, fleet and cargo owners will benefit from fewer delays and losses, ultimately saving time and money, and protecting the workers involved in cargo transportation.
Agriculture
5G paves the way for increased farming productivity through a new agricultural ecosystem. With automated farming equipment including tractors and harvesters connected with drones surveying the land, specific fields or crops can be pinpointed, and automated robots deployed to water or fertilize crops. This ultimately gives farmers more opportunities to increase their yield and pricing.
Healthcare
Opening up new opportunities for telehealth, 5G allows patients to connect virtually with doctors and other healthcare professionals, communicating via real-time video or live chat. As more mobile healthcare services and applications are introduced that depend on fast network speeds and low latency, we'll see traditional healthcare systems transformed into smart hospitals with remote healthcare services delivered to patients wherever they are.
Manufacturing
Adopting 5G technology in smart factories enhances the gamut of manufacturing processes. With connected cameras and sensors providing critical information, skilled staff will be able to control manufacturing remotely, resulting in increased efficiency, safety, productivity, and flexibility. 5G can also support predictive maintenance, analysing and predicting faults and potential failures before they occur.
Energy
For energy companies, 5G promises to unleash the next wave of smart grid features and heralds new efficiencies through low-cost connections, improved monitoring capabilities and better forecasting of energy needs. With sensors operating on a real-time basis, 5G is likely to maximise uptime and reduce the need for human intervention.
Finance
In banking and financial services, it's likely 5G will be used to improve the customer experience, providing new ways of delivering products and services to customers, enabling financial transactions to take place anytime, anywhere. 5G will also improve bank apps and infrastructure.
Is 5G a danger to people's health?
While 5G is set to deliver a wide range of benefits to businesses across all industry sectors, the technology is not without its detractors. In fact, a survey by Roy Morgan, published in August 2019, found one in four Australians was concerned about the health impacts of 5G.
To address these concerns, Australia's Chief Medical Officer, Professor Brendan Murphy released a statement in January this year reassuring the community that 5G technology is safe. He said:
There is no evidence telecommunication technologies, such as 5G, cause adverse health impacts.

This position is supported by health authorities in Australia – such as the Australian Radiation Protection and Nuclear Safety Agency (ARPANSA) – and around the world, such as the World Health Organization (WHO)."
This infographic shows the huge potential of 5G in the years to come

Infographic courtesy of www.livetiles.nyc