The world's automotive industry is being revolutionised not just by electrification and moving off fossil fuels, but also by the increasing computerisation and connectivity leading us to safer driving and eventually autonomous driving cars.
Dieter Zetsche – CEO and Chairman of Daimler made the statement that cars are now becoming more like computers on wheels. The current S-Class Mercedes Benz has around 120 CPUs or computers monitoring sensors from all kinds of things such as engine control and efficiency to cabin air quality, navigation, entertainment and driver safety aids.
Here are some of the more interesting displays from the at #MWC19 from the auto industry:
The "drone Taxi"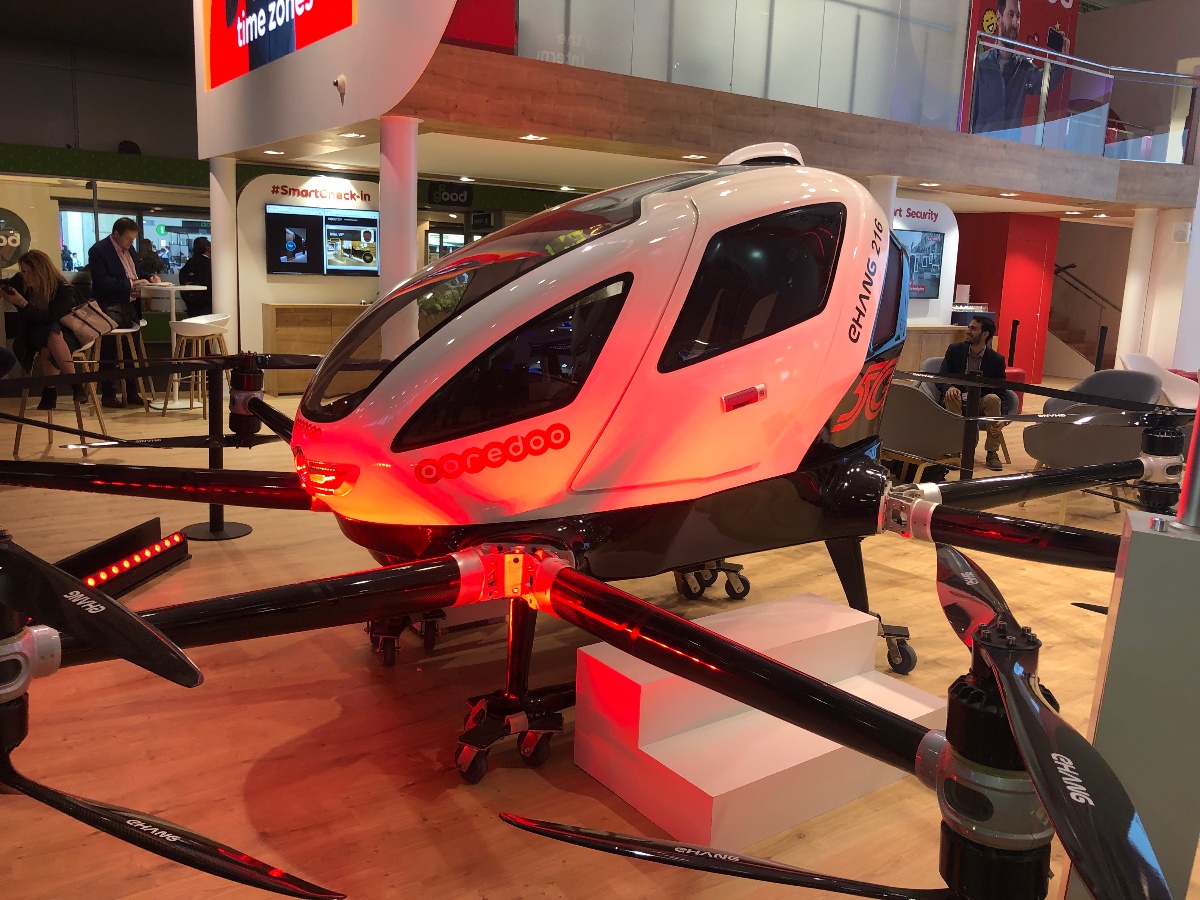 Press the "Get Me Home" button and this machine will take-off vertically and be unencumbered by traffic snarls, tolls and non-courteous drivers. Probably also has a 4K camera to take some video on the way (unconfirmed!)
The self-driving "Taxi for One"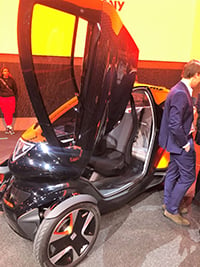 Motorbike with a cabin? Yes. Small car? Yes. Drives itself? Yes. Can it take a family on a road trip holiday? Probably not. But it is connected and redefines mobility in quite a few ways.
The truck control cockpit of the future
Customisable electronic displays for all important functions, "platooning" capability where number of trucks convoy together using radar / lidar and autonomous driving technologies. The side mirrors are replaced by cameras that produce a display where the mirrors are normally located.
The autonomous driving "lounge room"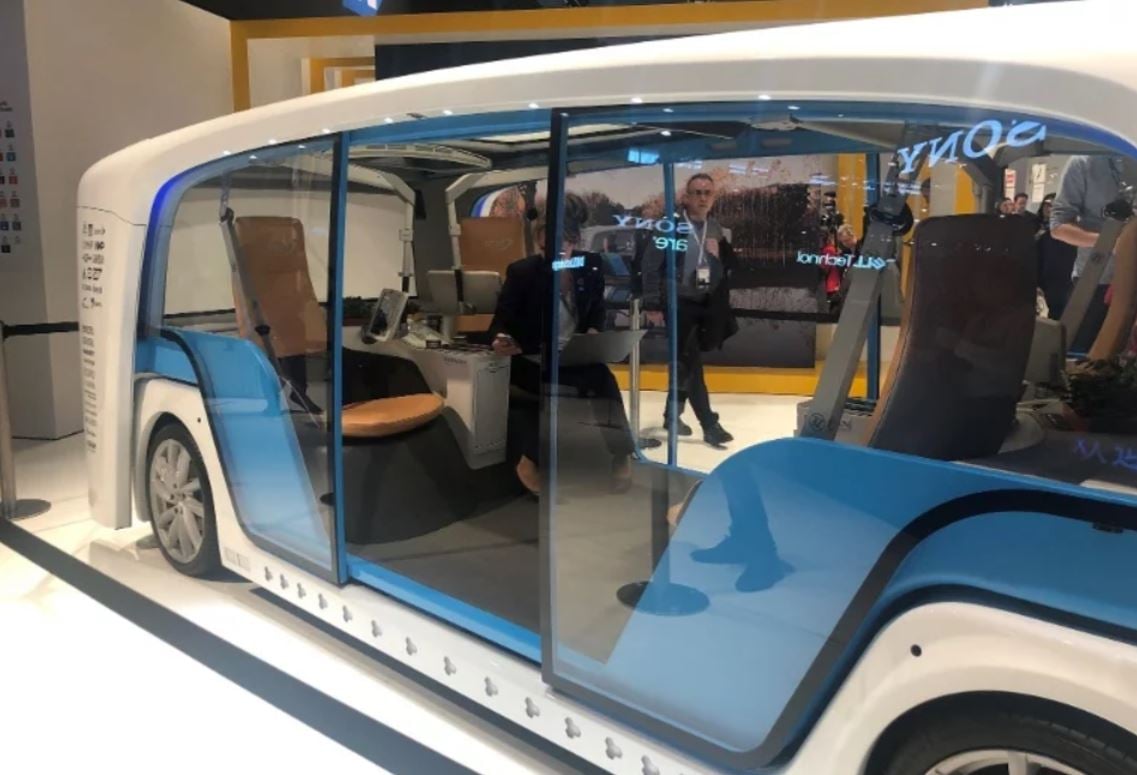 Comfortable transit for four people from office to office, or home or within campus
BMW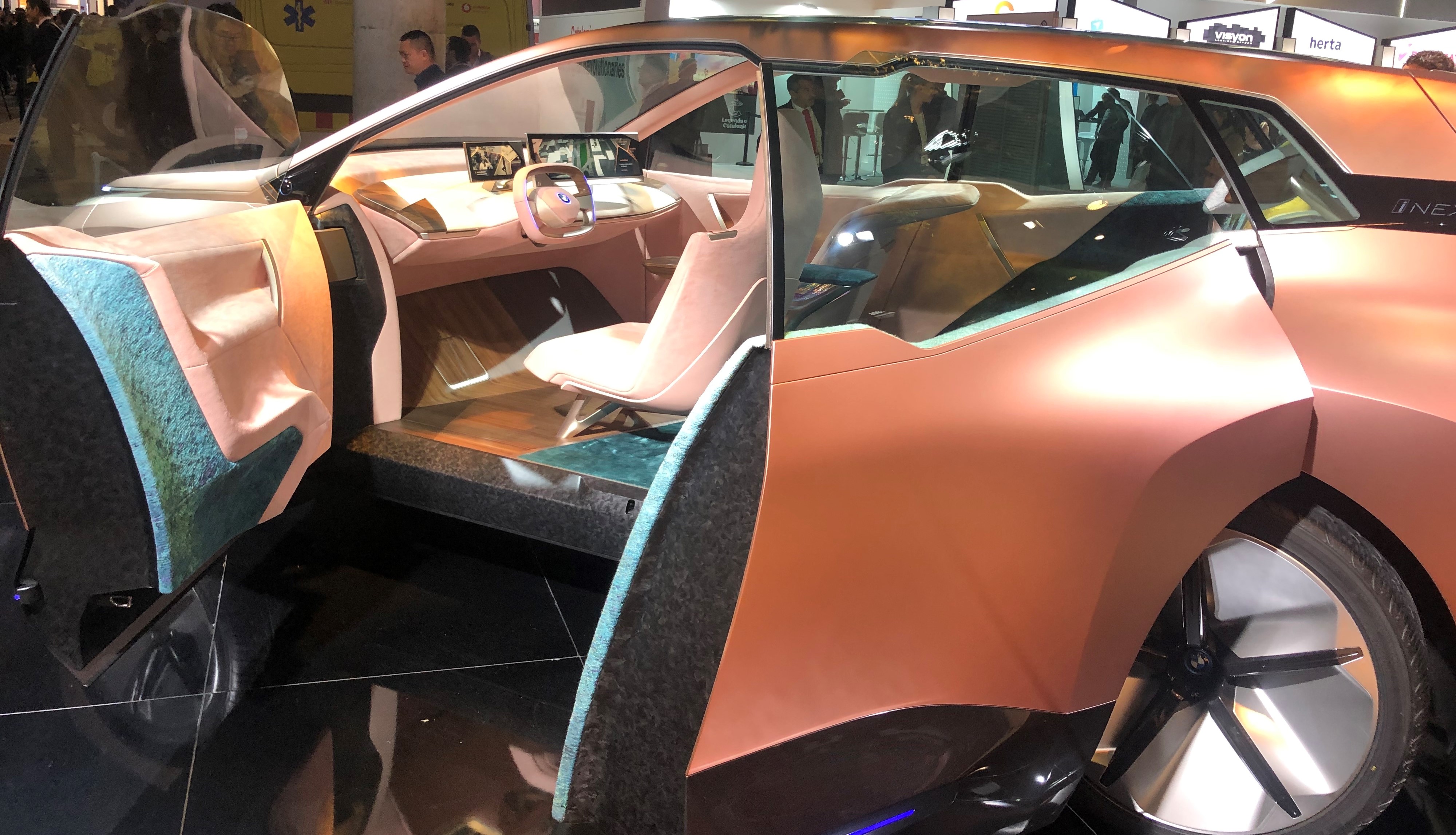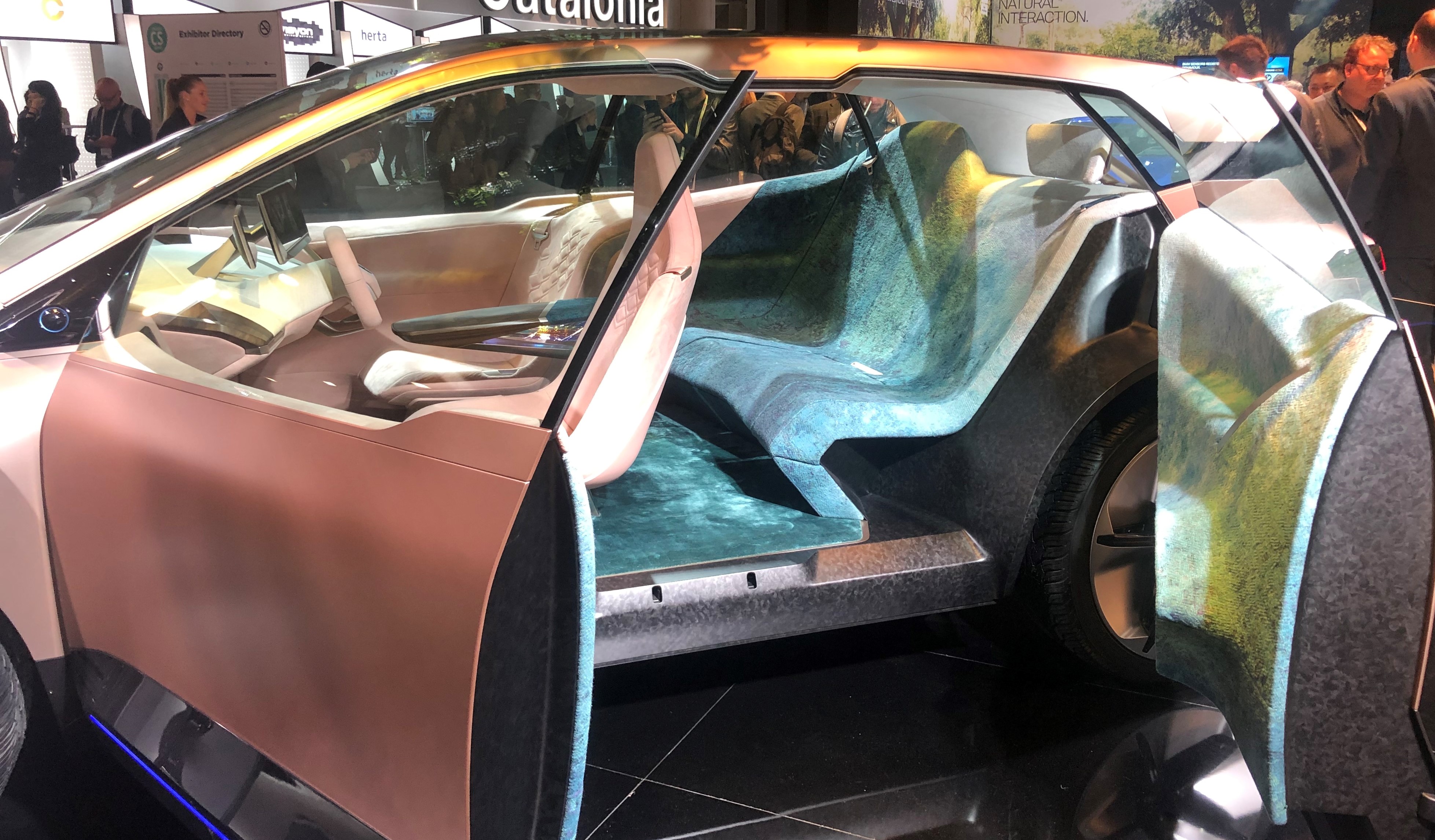 Concept electric car bristling with electronics and connectivity. And furry seat covers. Needs a hook on the rear view mirror to hang the matching furry dice.
AUDI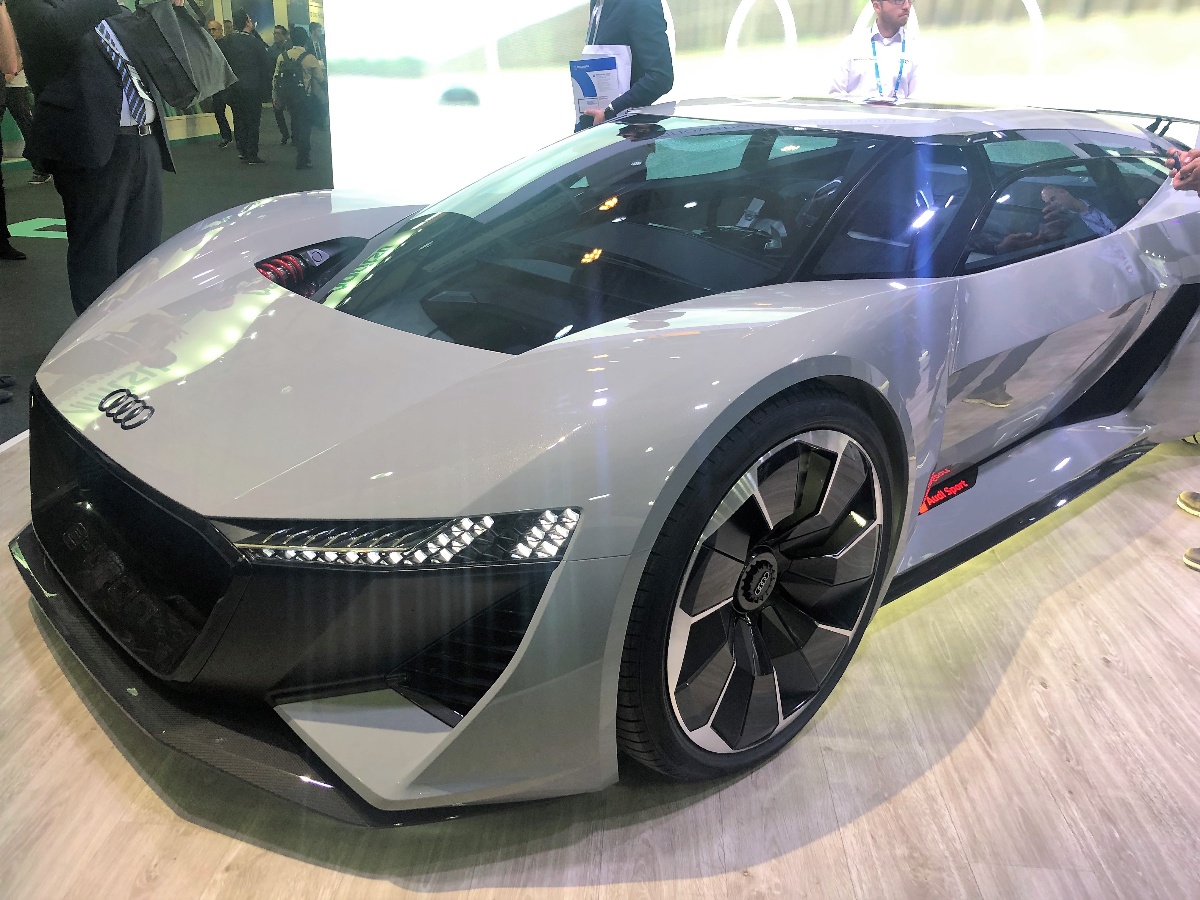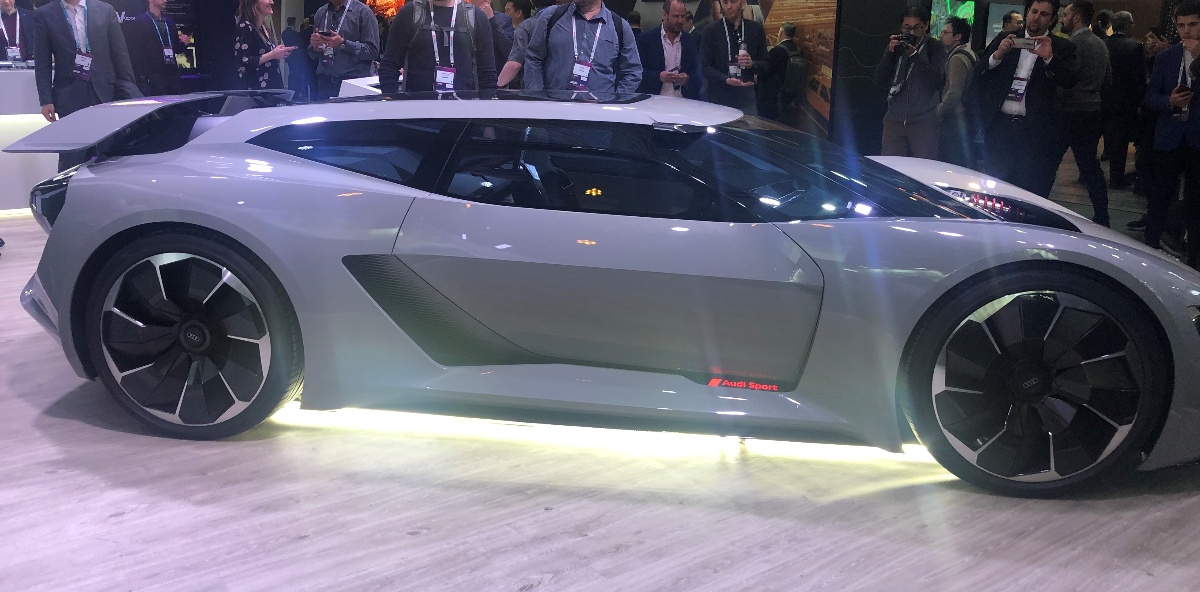 Evolution of the e-Tron electric car with a pure performance look.