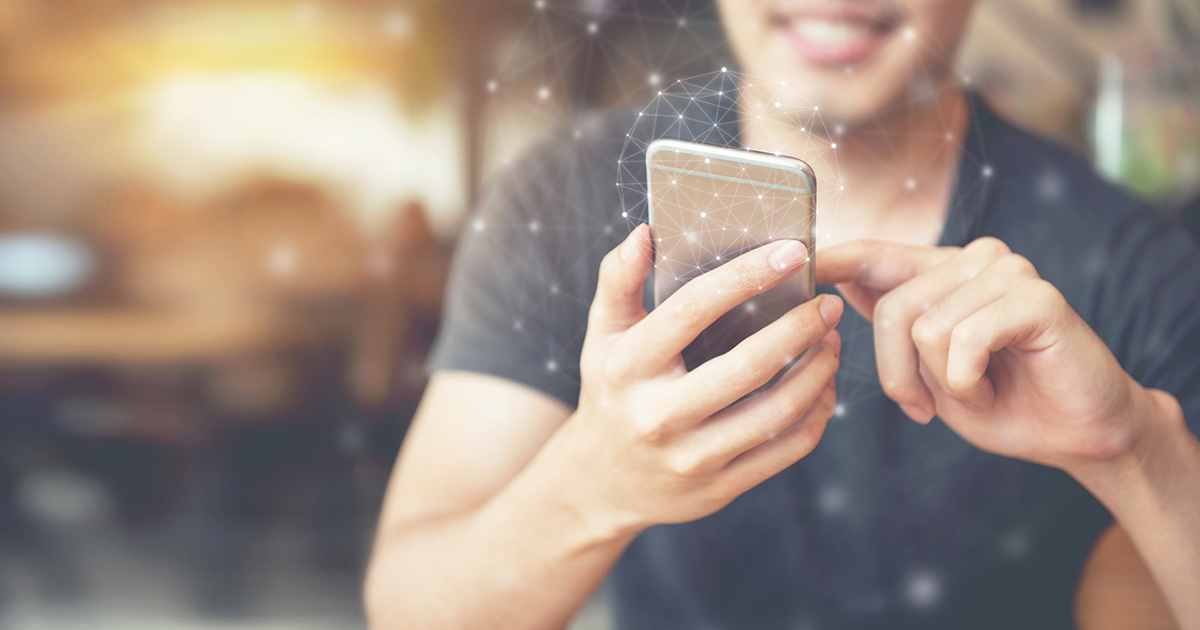 Plug in your headphones (or earbuds if you prefer) and strap on your seatbelt. The noise around trends in technology such as AR and VR, IoT, artificial intelligence, and robotics is fast becoming a deafening crescendo. The arrival of 5G promises a super-fast ride to a low-latency world where transformational and immersive technologies become an everyday reality in businesses everywhere.
Trends in technology reliant on 5G
As 5G delivers a massive increase in mobile network speed, capacity, and reliability, key trends in technology will thrive. As more businesses adopt these technologies, you can count on new products, services, business models and entire industries to be born.
Here's how 5G impacts IoT, AR and VR, robotics and AI.
IoT
Since technology pioneer Kevin Ashton first coined the phrase "the Internet of Things" (IoT) in 1999, organisations across industries have been working out ways to best utilise the interrelated connectedness of devices. The goal: to use these devices to gather information about their businesses and use those insights for competitive advantage.
Now with 5G networks promising to transmit data faster and support more connections at once with minimal latency, more devices can transmit more data at the same time without fear of overcrowding the network. This means smart devices will be able to transmit data quickly even from thousands of miles away using sensors.
With 5G set to enhance connectivity across networks, this is especially important as the number of IoT devices rises, along with the amount of data they generate, unlocking the potential of IoT to:
Operate more efficiently
Better understand customers
Deliver enhanced customer experience
Make data-informed decisions, and
Increase the value of the business.
AR and VR
Augmented reality (AR) and virtual reality (VR) have the potential to shake up the customer experience, providing critical benefits to many organisations across industries, including bricks-and-mortar retailers, hospitals, manufacturers, and educators.
For example, in retail environments, retailers can use the technology to enable customers to visualise products in different settings. With AR you can augment store shelves and products in real-time.
In the automobile industry, VR is saving the manufacturers millions by reducing the number of prototypes required to be built per vehicle line.
In terms of training, in particular for people skills training, VR and AR are very effective because they are grounded in experiential learning. And in education, AR/VR promises to revolutionise learning by enabling students to learn in an immersive, experiential way.
Until recently, the major obstacle on the path to mainstream AR/VR adoption by businesses was the network speed. Now, the true promise of AR and VR applications can become a reality using a fully functioning 5G network.
Robotics and AI
Artificial Intelligence (AI) is already embedded in the enterprise helping automate operations, increase productivity and reduce costs. Companies are seeing major gains from delegating tedious business process tasks to software robots.
However, gaining maximum advantage from robotic process automation is often hampered by the limits of the network. 5G overcomes network restrictions enabling virtually instantaneous response times which are essential for robots to process more data in real time, absorb new things, and better communicate with the real world. Using robotics and 5G, allows organisations to:
Improve business efficiency
Eliminate human errors resulting from fatigue or lack of knowledge
Reduce manual labour costs
Support always-on (24/7) availability
Redeploy high-value resources to other high-impact activities
Get ready to exploit trends in technology
The rollout of 5G networks will turbocharge digital transformation and make a big impact on the adoption of new technologies. Faster, lower-latency 5G networks will be a huge boost to IoT applications, robotics and automation, VR and AR and AI.
In every industry, 5G has the potential to provide fast, reliable services which will enhance unified communications, boost productivity and enable new applications and automation opportunities. To get ready for 5G and transitioning to SIP-based communications, get in touch with the team from imei.
SIP connects 5G modems to the network
See if SIP is right for your business. Simply download our handy planning tool and then give us a call. We can help review your existing set-up and usage patterns – and find an optimal network strategy for your business.