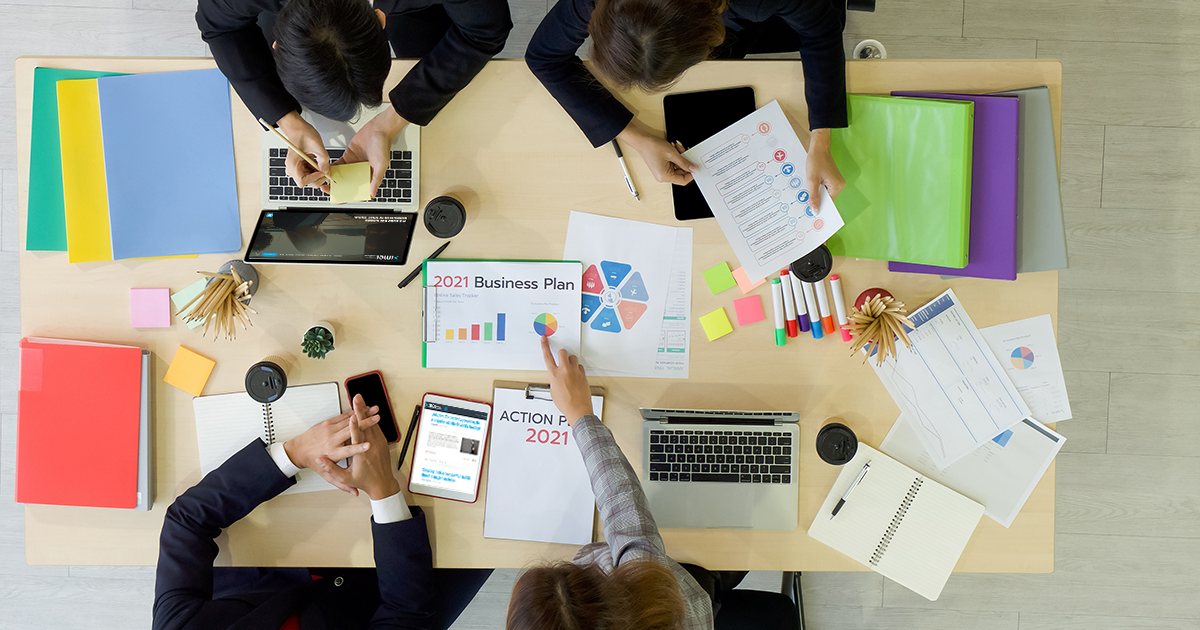 With the new year comes the opportunity to take a close look at mobile data security. The advent of COVID-19 last year forced many companies to pivot and modernise, adopting new technologies at a rapid pace to keep the wheels of their business turning.
Many organisations are now looking at what they can learn from the pandemic so they can continue to do what they did out of necessity last year as a standard way of doing business this year. With work-from-home models being adopted as the new normal, it's more critical than ever to secure your organisation's data while supporting remote access.
Enhancing endpoint management
Long-gone are the days when your IT department only had to support a fleet of corporate-owned devices with one operating system (OS) type. Providing safe connectivity and mobile data security requires seriously scaling up enterprise mobility management across an increasing variety of devices, OSs, users, and remote access tools.
Now, with multiple platforms including Mac, Windows, iOS, and Android being used across any business with who knows how many outdated OS versions, it's a significantly different job.
For instance, according to Wandera's Cloud Security Report 2021, companies with fewer than 500 devices run 11.3 different OS versions on average, on 1.4 different OSs, across 1.8 different device models. While companies with more than 500 devices run 39.4 different OS versions, on 1.6 different OSs, across 2.6 different device models.
Heightening remote access
At the same time, physically controlling access to the corporate network with remote access tools such as VPN and RDI are no longer enough without a robust method for verifying the user's identity or checking the device's security posture.
According to IDC's Remote Access and Security Challenges & Opportunities report, 40% of cyber breaches originate with authorised users accessing unauthorised systems. Whereas in 68% of major incidents involving remote access tools, a VPN was used.
With mobile devices making up the fastest-growing attack surface and with cybercriminals targeting enterprises through vulnerable smartphones and tablets, the widespread shift to remote working has only made matters worse.
As such, adopting a Zero Trust Network Access model and running continuous risk assessments are a critical part of today's remote access strategy. The Zero Trust model of not trusting any network or data access request by default and securing all entry points has emerged as the most reliable way for companies to tackle evolving cyberthreats within their remote and immediate environment.
Configuring business tools for fast and safe connectivity in 2021
According to Wandera's report, 52% of organisations experienced a malware incident on a remote device in 2020, up from 37% in 2019. And of those devices compromised by mobile malware in 2020, 37% continued accessing corporate emails after being compromised and 11% continued accessing cloud storage.
With remote access and work-from-home models becoming the new normal, it's important to understand cyber risks and how they can be introduced to your organisation.
4 practical ways to enhance mobile data security
Start by considering what you want to enable your people to do on their devices and what you need to know about users, devices, networks, and apps before you grant them access to corporate resources. As a baseline, make sure you:
Free checklist to maximise remote access
For help securing company data while employees work from home, download our Work from Home Communications Checklist. This free tool helps you cover all your bases, taking you through equipment checks, network requirements, and support services.