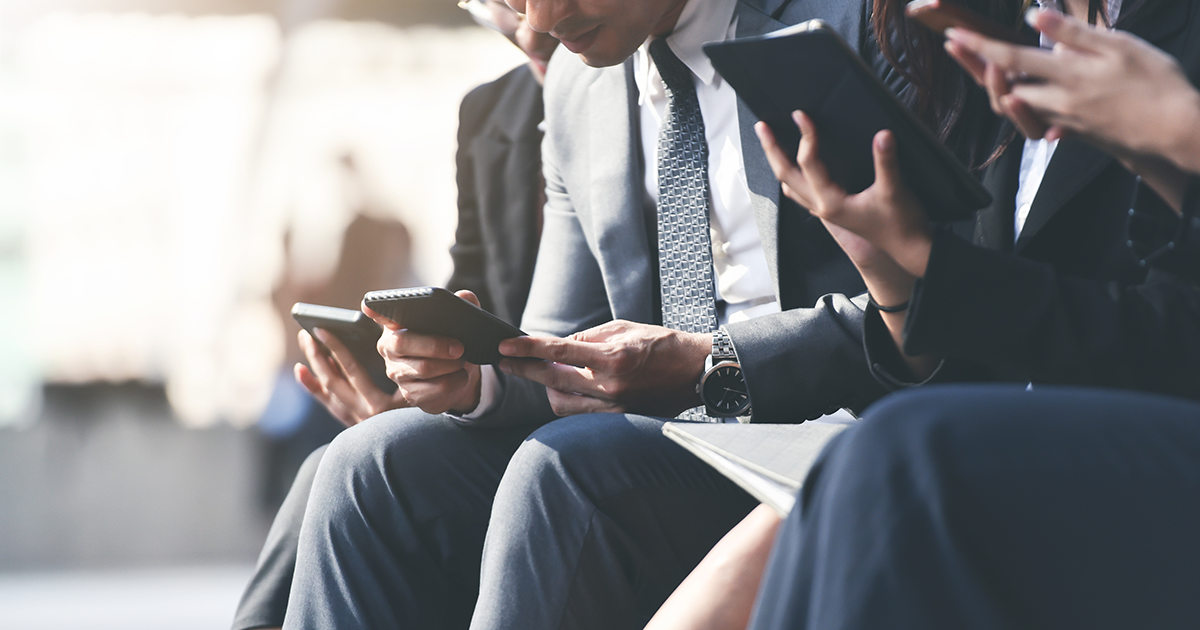 Enterprise mobility management (EMM) provides an essential toolset to help manage the way your people use mobile devices for business processes and communications. EMM goes far beyond mobile device management (MDM), it forms your first line of defence against enterprise mobility security threats. The security features in today's EMM tools help keep customer and corporate data safe.
EMM simplifies the process of rolling out and maintaining large fleets of devices and automates enterprise mobility security configurations on devices so they're ready for corporate use. For businesses, this means certainty that every mobile device has the correct apps installed and that they are secure and up-to-date.
Reduce security risk
Find out if your organisation needs EMM to fill enterprise mobility security gaps.
Reduce enterprise mobility security risk
In a world where personal data is now a currency, and customer trust is at record lows, failing to take measures to secure customers' private information is not an option for a well-run business.
With tight GDPR and NDB regulations, mobile device users have more control over their personal data, while organisations are held accountable for breaches affecting users' data. Along with hefty penalties and significant damage to reputation (typically warranting a sizeable investment in crisis management), customers will abandon organisations that fail to put robust data security measures in place.
Using EMM tools, IT teams can secure mobile devices, applications, and the data on them. EMM also helps you to reduce risk by keeping security threats at bay. Whether the threat comes from an app, the Internet or an employee losing a device that contains commercially sensitive data, EMM solutions can prevent critical data loss and unauthorised data access.
Security a top priority
Securing customer data requires constant protection and proactive policies. The best way to meet this requirement is to protect data when it is at rest, in transit, and in use. EMM enables enterprise mobility security, protecting:
Data at rest through encryption, secure passcodes, and remote data wipes.
Data in transit through certificates, restrictions on Wi-Fi use, single sign-on (SSO), as well as per-app VPN.
Data in use through securing confidential documents, preventing apps the installation of apps from unknown sources, and restricting app-level data sharing.
Automatic security updates
It's no secret that a large number of data breaches continue to stem from unpatched software vulnerabilities. While many businesses struggle to keep up with patching requirements, EMM provides a solution.
Modern EMM tools force system updates to patch existing security vulnerabilities and make it easy to remove malicious apps upon identification. EMM also allows organisations to reduce risk and meet critical security and compliance requirements.
Trends in enterprise mobility security
With an ever-growing number of powerful mobile device types entering the workplace, unified endpoint management (UEM) will become critical. Many UEM tools include the features of EMM and MDM and integrate other aspects of IT management, including identity and access management.
An effective UEM solution will enable inventory management of authorised and unauthorised software and devices, enable control of administrative privileges and secure endpoint configurations.
Original post: 12 September 2019