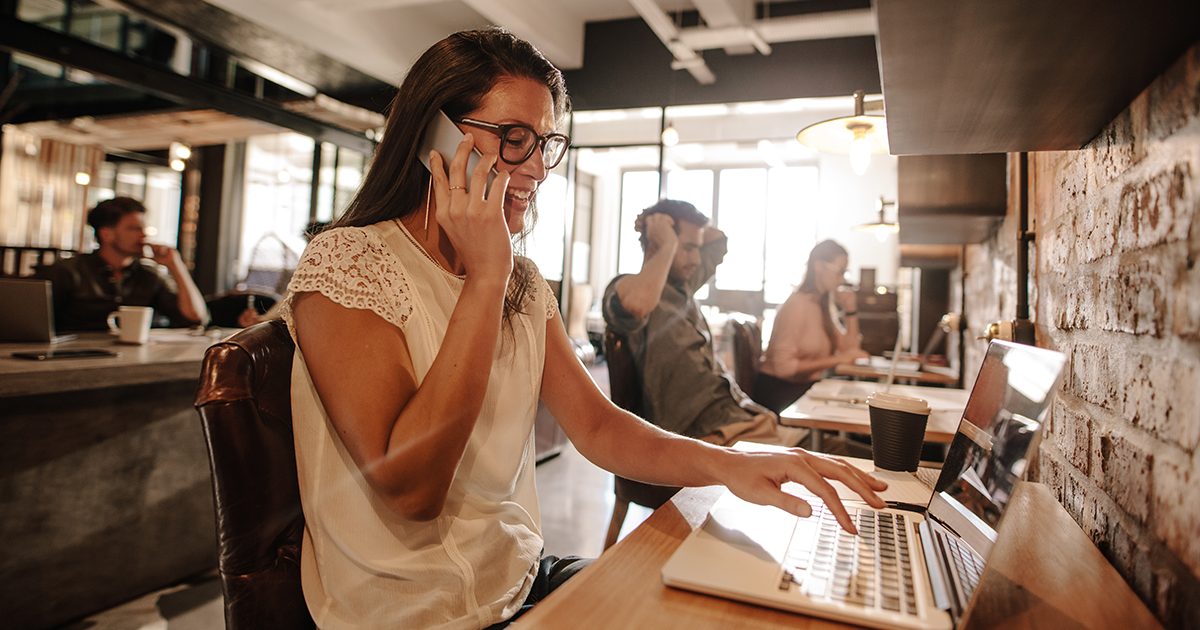 Until the recent past, endpoint management was neatly partitioned with different solutions for different needs. On one side you had PC lifecycle management requirements – and on the other enterprise mobility management (EMM) and mobile application management (MAM) capabilities.
These days, with UEM or unified endpoint management there's a way to manage PC and mobile devices from a single solution. As we explained in an earlier post, UEM provides the means to manage, secure, and control your entire IT environment. This includes all endpoints (smartphones, tablets, laptops, and desktops), your users, apps, data, and content.
Computerworld recently described UEM as the next generation of mobility software. "UEM tools incorporate several existing enterprise mobility management (EMM) technologies ­– including mobile device management (MDM) and mobile application management (MAM) – with some of the tools used to secure desktop PCs and laptops."
With a UEM solution you can remotely manage any device handling company data to prevent those devices from sparking a data breach by restricting access to online company resources. Managed with UEM, those devices cannot be used to access unsafe public Wi-Fi networks or install unsafe applications that expose the business to liability for data breaches and cyberattacks.
Unified Endpoint Management Solutions
The right UEM software provides robust PC lifecycle management, EMM, and MAM capabilities and integrates well with identity and access management, endpoint security, and other tools, allowing you to manage PCs and mobile devices with a single solution.
Reducing manual tasks for IT, UEM allows you to manage, configure, and secure every device from one location. Creating a single policy, you can deploy it to many devices and operating systems and it allows you to enforce policy and privileges in a few clicks, while you can universally patch threats.
Eliminating point solutions for each operating system, device, or use case
With one management console and a set of common workflows, UEM allows you to standardise how you manage all your company's devices whether mobile, desktop, Windows, Mac, in the office or at home. With standardisation comes simplification and the ability to minimise overhead costs because using a UEM solution mitigates managing multiple vendors, tools, and contracts.
If you work for a company that manages hundreds of smartphones, computers, and laptops, a UEM solution will save the business a significant amount of time and IT budget in these five areas:
Remotely and securely managing hundreds (if not thousands) of devices
Deploying configured software remotely
Automatically pushing software patch updates
Deploying standard configurations across your different devices
Running compliance scans to secure your network against external threats
imei can help you plan and execute a UEM implementation. With our guidance and managed services, we can do everything for you, helping you maximise the productivity of your IT team while maintaining a secure operating environment. Our professional services team can also orchestrate the migration and training to ensure maximum efficiency within your IT department.