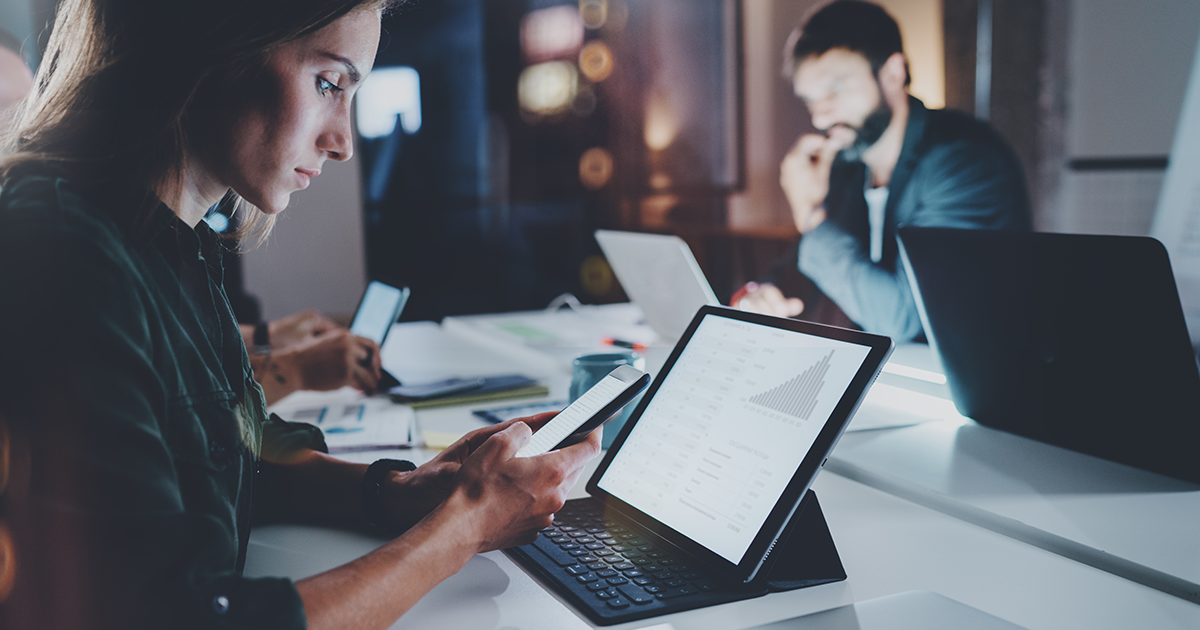 As more firms move their business operations to the cloud, allowing employees to access corporate data on any device, from any location, the notion of perimeter-centric security is increasingly out of date. Old-school security techniques that authenticate and determine trust for users at the network's edge, allowing entrance to those who meet the criteria, just don't measure up to the demands of our work anywhere, anytime world and modern mobile security threats.
Protect against mobile security threats
These days, as it's important to secure access for your people regardless of their location, device or network, identity must be used as the foundation for security based upon a Zero Trust initiative.
Created on the premise of never trust, always verify, Zero Trust is a strategic initiative that helps prevent data breaches by eliminating the concept of trust from an organisation's network architecture.
Designed to protect modern digital environments
These days, businesses need to proactively control all interactions between people, data, and information systems to reduce mobile security threats and risk to acceptable levels. Zero Trust leverages network segmentation and simplifies granular user-access control.
In fact, according to Symantec's 2019 Cloud Security Threat Report, "Zero Trust models a micro-segmented approach with granular protections applied to the data, and controls implemented at all points of access, including mobile devices, cloud workloads and corporate networks."
In other words, with Zero Trust, no one gets a free pass to your network.
Zero Trust is the security model of the future
Users, devices and applications are now everywhere, so you cannot enforce Zero Trust in one location. To thwart potential mobile security threats, Zero Trust needs to be proliferated across your entire environment. The right users need to have access to the right applications and data.
Users are also accessing critical applications from just about everywhere outside the office ­ – home, coffee shops, airports. Zero Trust requires consistent visibility, enforcement and control delivered directly on the device or through the cloud. A software-defined perimeter provides secure user access and prevents data loss, regardless of where the users are, which devices are being used, or where your data is hosted ­– whether it's a data centre, public loud or a SaaS application.
Zero Trust is a holistic approach to security
Zero Trust requires reorganising your firm's security strategy around three core pillars:
Verify every user
Validate every device
Intelligently limit access
For verification and validation, single sign-on and multi-factor authentication tie digital identities to trusted users, and continuously ensure that they are who they say they are. In terms of intelligently limiting access, it's all about giving your people access only to the data and resources they need for their jobs.
For an airtight identity management solution, you need to be able to integrate all of the pillars of Zero Trust.
Learn more about safeguarding against mobile security threats
Research has shown that a Zero Trust approach results in fewer breaches while reducing technology costs through integrating various identity management tools.
If you're interested in taking the first steps to adopting Zero Trust, please get in touch with the team from imei.