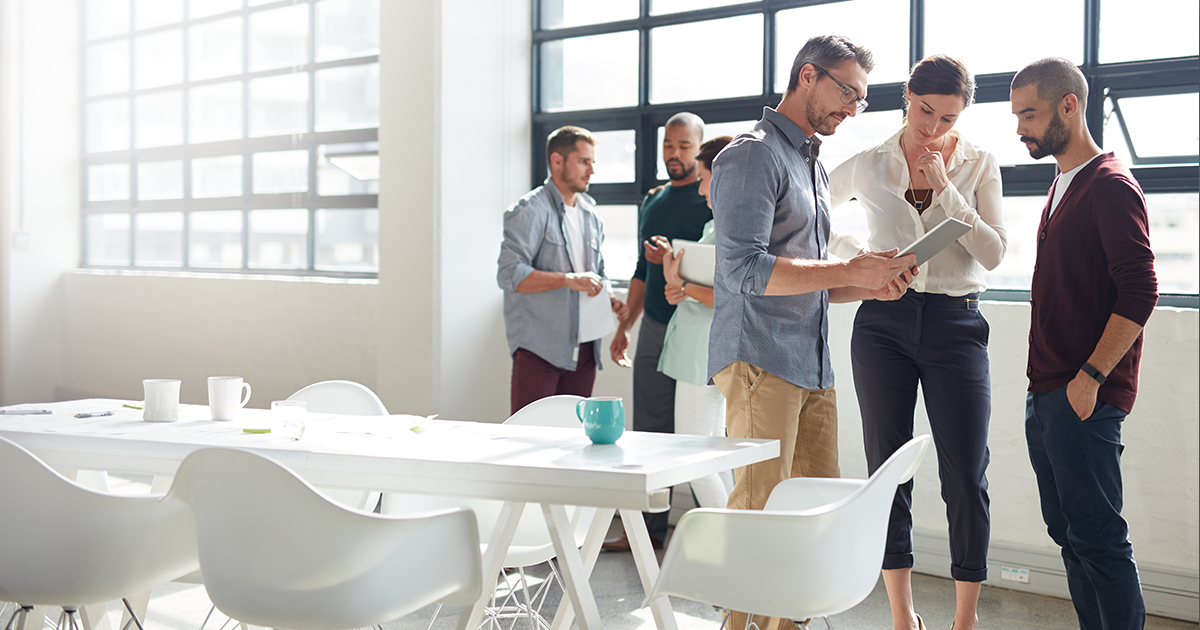 Enterprise Mobility has come such a long way in a short time. It doesn't seem that long ago since employees were delighted with their Nokia work phones that allowed them to be contactable on the go. There were no capabilities for remote working and mobile devices were not regarded as essential productivity tools or the foundation on which business continuity would prevail.
With the evolution of mobile devices and technology, there's also been an explosion of malware, viruses, and bots that can infiltrate corporate data through the proliferation of new and unsecured end points, as well as via the cloud. Devices lacking even simple password protection enforcement provide an open front door for the viruses to get in.
As mobile devices have become ever more embedded within our work and personal lives, enterprise mobility management (EMM) has evolved with it.
Once focused on basic mobile device management (MDM), EMM evolved into a comprehensive framework of tools for enterprise mobility management.
Helping give IT control of the business-related applications and data living on employees' devices, these tools include:
Mobile Application Management (MAM) – for remotely managing the applications on a mobile device and used to install new apps, update existing apps, and manage licenses.

Mobile Identity Management (MIM) – for ensuring only approved users and devices are allowed to gain access to secure corporate data

Mobile Information Management (MIM) – for regulating mobile content and manage access policies

Mobile Content Management (MCM) – for giving your employees access to critical business content and allowing them to collaborate across any network, on any mobile device or desktop

Mobile Expense Management (MEM) – for minimising billing errors, audit costs, and ensuring corporate policies are enforced
Unifying complex mobile ecosystems
With the growing complexity of enterprise mobility management, unified endpoint management (UEM) emerged as a smart solution to unify and centralise how enterprises manage a fleet of deployed devices. This includes smartphones, tablets, desktop computers, wearables, IoT devices and anything else connected to the enterprise environment.
Providing one management console and a set of common workflows, UEM standardises how you manage all your company's devices whether mobile, desktop, Windows, Mac, in the office or at home. UEM mitigates managing multiple vendors, tools, and contracts, allowing you to minimise overhead costs and save the business a significant amount of time and IT budget in:
Remotely and securely managing hundreds (if not thousands) of devices

Deploying configured software remotely

Automatically pushing software patch updates

Deploying standard configurations across your different devices

Running compliance scans to secure your network against external threats.
Given the importance of enterprise mobility for productivity, security, and business continuity, make sure you keep pace with the technology as it evolves. To maximise the productivity of your IT team, imei can help you plan and execute a UEM implementation, please get in touch to find out more.
Mobile evolution
To see just how far the mobile phone, internet speeds, and technology has changed over the last 20 years, download our free wall poster showing the evolution of the mobile phone.