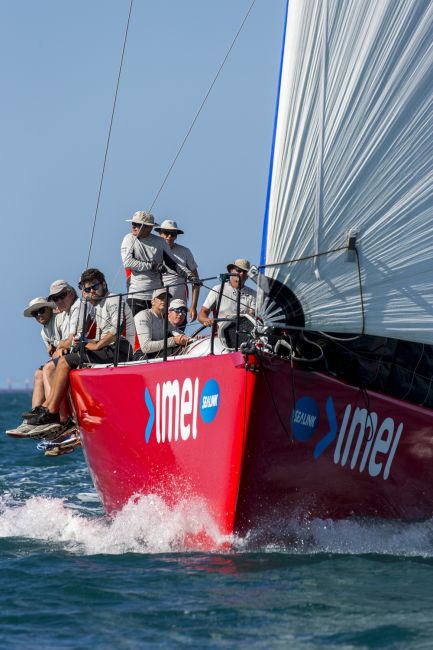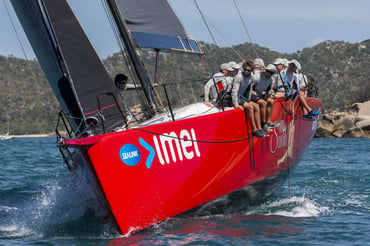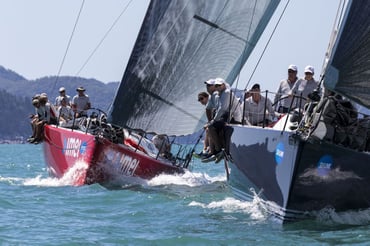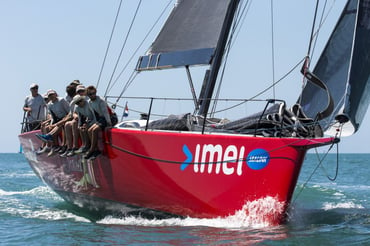 Miss Scarlet which two weeks ago competed in Hamilton Island Race Week finishing second in line honours in the IRC division 2 racing class, was racing again this week at Magnetic Island Race week off Townsville, North Queensland.
Racing at Magnetic Island Race Week was competitive and tight – the IRC division being very closely fought, with Miss Scarlet narrowly pipped in a number of races.
Miss Scarlet is an IRC class 52-foot ocean racing yacht skippered by William Goodfellow, races in Auckland and crosses to New Caledonia and North Queensland to compete in various regattas throughout the year.
In calendar 2018, Miss Scarlet has competed in the two-handed race around the North Island of New Zealand, the Auckland Noumea race, the Groupama New Caledonia race and in both Hamilton Island Race Week and Magnetic Island Race Week – proving competitive in all races.
Miss Scarlet is sponsored by and proudly carries the imei brand on the hull, and on both the Gennaker and the Code Zero sails.
Miss Scarlet will now head to Auckland ready for summer sailing series before returning to Australia early 2019.
Related articles: