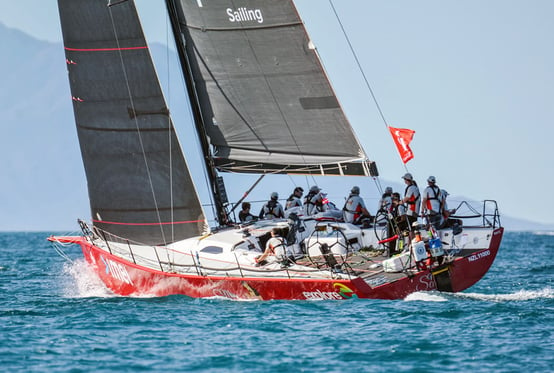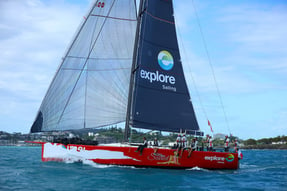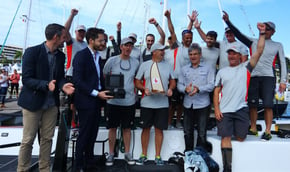 imei is a sponsor of Miss Scarlet – an IRC 52ft ocean racing yacht – which today won the Groupama New Caledonia Race. Miss Scarlet, skippered by William Goodfellow, won the 654 nautical mile race around New Caledonia in a time of 3 days 52 minutes 43 seconds, 46 minutes setting the fastest time for an anti-clockwise sail around the island.
Miss Scarlet held on to win the Groupama race after one-third of its red hull vinyl wrap (including our imei logo!) peeled away on the port side. Closest competitor Ran Tan II reduced the gap to 4.6 miles but ran out of runway to catch their rivals.
Steering Miss Scarlet into Port Moselle harbour Goodfellow said "it was a very interesting race with lots of transitions, lots of different breezes and from no wind to plenty. We kept to the left going around the bottom of the island on the first afternoon and extended from there. The gap from us to the next boat grew and shrunk – we were definitely watching the others very closely. It was a fabulous fabulous time."
And the missing red vinyl wrap? "We were going too fast and ripped it off!" he smiled.
Video of the finish on youtube is here.
Congratulations again to imei's Miss Scarlet which will now head down and across to Hamilton Island for Race week in August. Stay tuned…
Related articles: