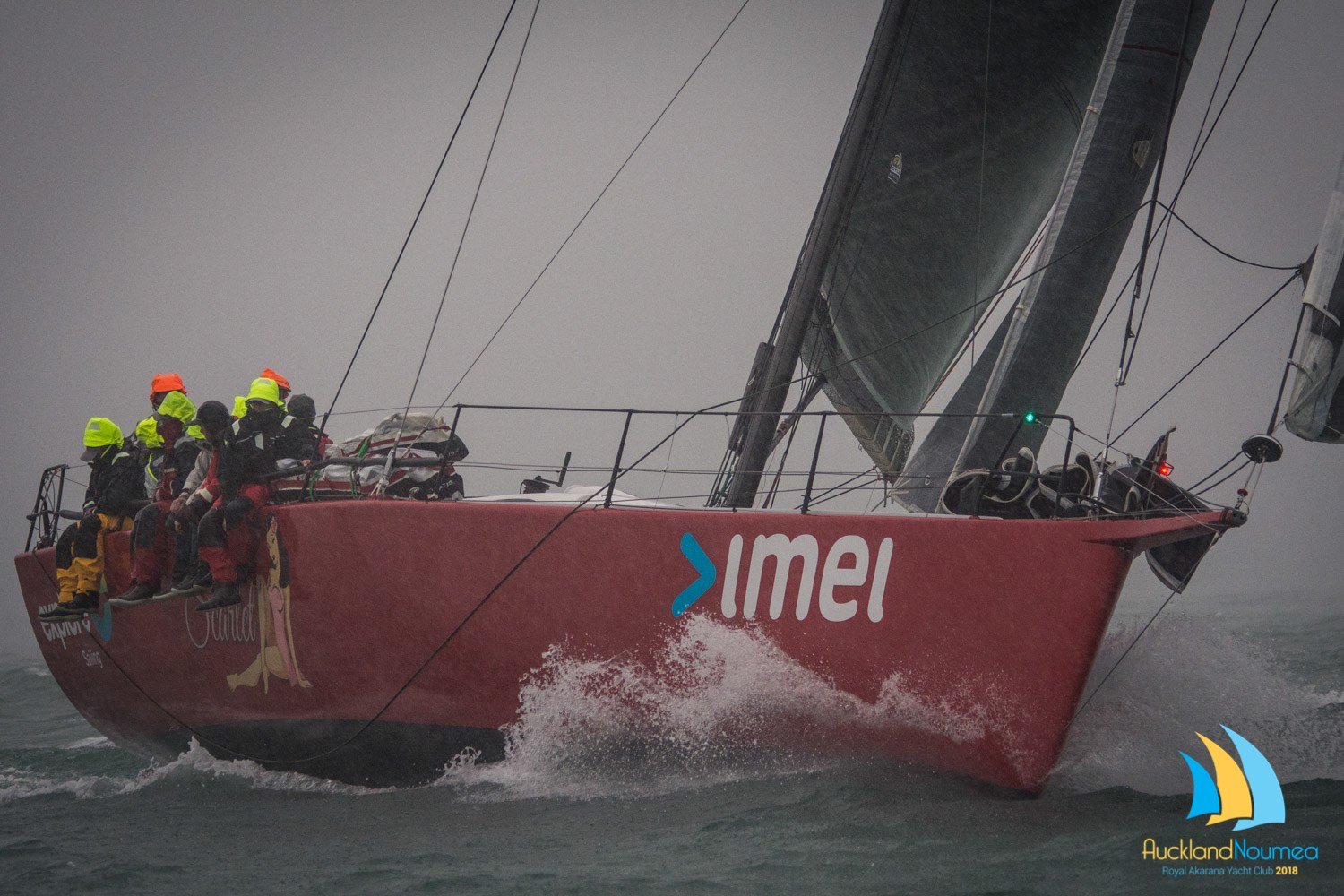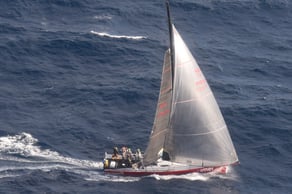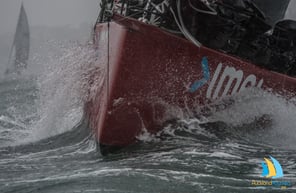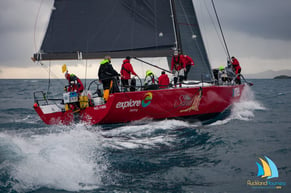 imei-sponsored Miss Scarlet today finished the RAYC Auckland to Noumea Race, crossing the line second behind Ran Tan II.
However, Miss Scarlet, a 52ft IRC Ocean Racing Yacht, finished the race 1,100 nautical mile race in 4 days 6 hours 44 minutes and 5 secs, a time that gave them first place in the IRC Division ahead of 52ft IRC competitor Ran Tan II.
The weather at the start was far from ideal – in fact, weather monitoring and waiting for weather systems to move favourable delayed the start by several days.
The fleet of ten yachts making the crossing from New Zealand to New Caledonia "experienced some of the toughest sailing conditions they have ever faced. All 10 boats who entered the Auckland Noumea Yacht Race made it to Noumea, a little battered and bruised, but they still made it." according to the organisers.
Miss Scarlet was skippered by William Goodfellow, the latter saying, "we didn't see the sun once during the race, but it was an awesome send, especially coming up to the finish."
Congratulations to imei's Miss Scarlett – next race: the Groupama New Caledonia Race on June 17th.