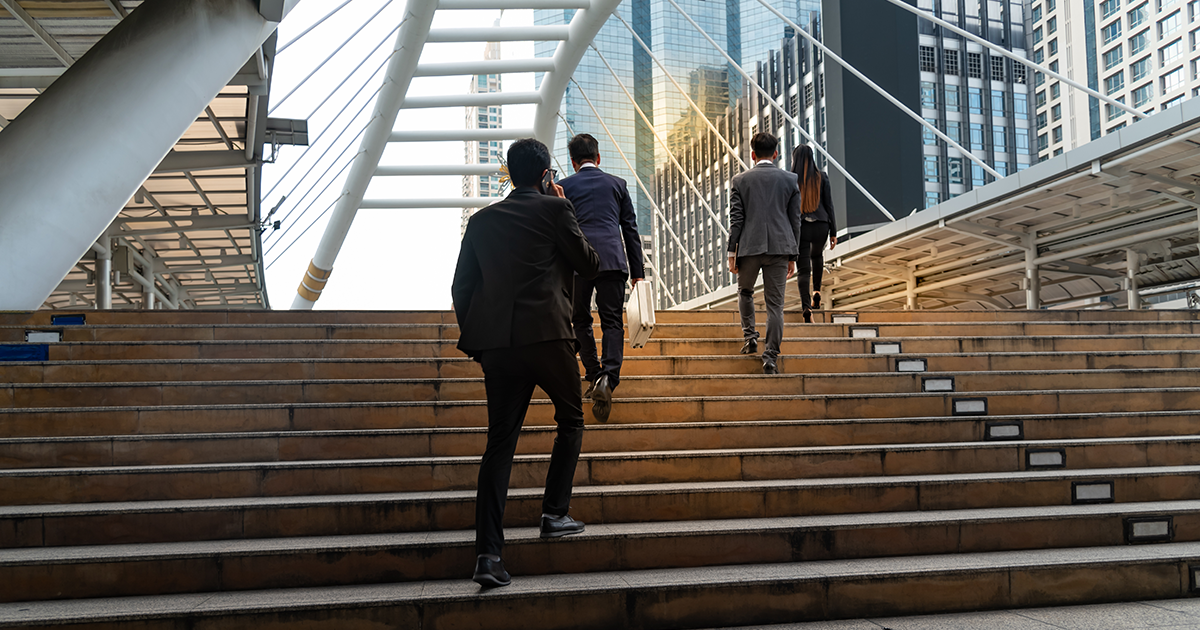 Towards the end of last year, many business leaders were looking to the New Year as a time for the resetting of the corporate agenda and a gradual return to a working life that resembled pre-pandemic times. Of course, the rapid rise and takeover of the Omicron variant put an end to any such thoughts, with infections and case numbers surging to an all-time high across Australia.
As the spread of the variant winds down and more and more employees return to offices, shops, and work sites, the hybrid work arrangements formed during the onset on the pandemic are sticking hard.
Continuing to shape and become the backbone of work practices at many workplaces, hybrid working ticks a lot of boxes for a great many knowledge workers, as we discovered last year when we took the pulse of our people in relation to how they wanted to work. While two-thirds of our staff wanted to continue with hybrid working, research is now emerging showing workers are prepared to leave companies that do not offer flexible work arrangements.
The study, published by the Centre for the New Workforce at Swinburne University of Technology in December 2021, set out to better understand the experience and aspirations of the traditional Australian office worker. Key insights taken from the study include:
Flexible working to be the predominant way of working for knowledge workers, driven by work-life balance. Not having flexible options at work is emerging as a dealbreaker, with 43% of knowledge workers prepared to walk.




Current flexible working arrangements are not working. Flexible workers are significantly less productive than workers of fixed location because flexible working is too complicated. Flexible workers are struggling to figure out not only the where and when of work but also knowing what to do and how to work with their team.




Most organisations will become hybrid, in the way that most workers will be flexible. But strategy is conspicuously missing from current approaches. Hybrid models must elevate to more than solving logistical challenges to focus on the purpose of work.




Hybrid working 2.0 differentiates work according to the comparative advantage of the location. Remote working increases individual productivity; the office is where people come to work together through meaningful interactions. Productivity is boosted and creativity is amplified.




Hybrid working 2.0 is a business imperative that drives values creation and accommodates workers' expectations of flexible arrangements. It is a win-win.




The 'new office' is central to hybrid working, which will be an anchor for your organisation to support organisational culture and new ways of working. A new focus on activity-based human interactions helps organisations determine the work ideally suited for the office, in hybrid mode, and remote.
Source: Centre for the New Workforce at Swinburne University of Technology
Supporting Consistent Experiences
With talent engagement, attraction, and retention a top priority at most companies, cultivating a flexible working culture is becoming a pressing issue. And as companies grabble with supporting this new work world, it is likely we'll see the emergence of office hubs in key locations to support activity-based human interactions.
Central to achieving success with a hybrid work world is the enterprise mobility strategy and remote technology employed to support this post-pandemic world of work. To support office-like high service delivery from anywhere, it is critical to take advantage of video conferencing, virtual networks, and online communication tools under the mantle of unified communications as-a-service (UCaaS).
Offering a single system for your people to use and manage, UCaaS provides everything they need for communication and collaboration, minimising the hassle of jumping in and out of apps to stay connected. As an all-in-one system for communications, it's far easier for your IT team and security professionals to manage. Provisioning cloud-based communication tools can be accomplished in next to no time, while keeping everyone secure with regular patches and updates is a piece of cake, no matter where they are located.
To learn more about the right UCaaS solution for your needs, team up with imei for help delivering on the promise of UCaaS flexibility, reliability, and security. We provide guidance on how communications tools work together and which solutions work best together.