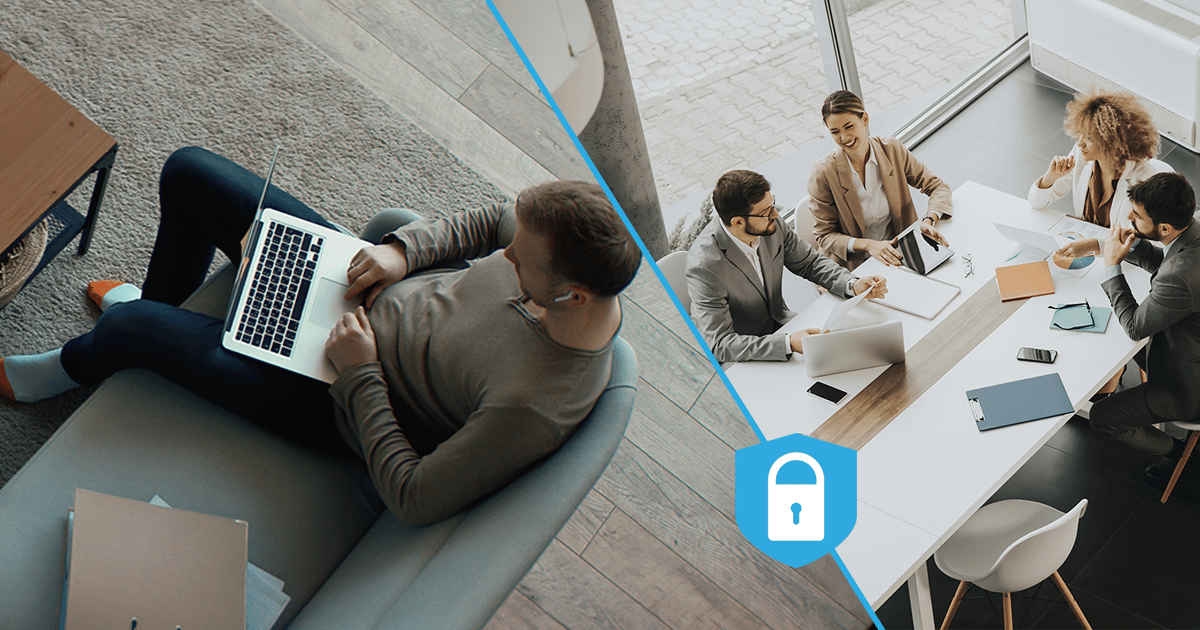 According to a study by McKinsey, before the COVID-19 pandemic, 99% of executives expected their workforce to be on-site more than four days a week. Now most are planning to have employees on-site between one and four days each week.
In organisations, large and small, hybrid working is going to become a permanent fixture. In conducting a survey of our employees here at imei, 63% of our people requested to continue with hybrid working, with 55% opting for a one day in the office per week, and almost 40% opting for either two or three days each week.
To work out the best hybrid work arrangements, it's important to ask your employees what they really want. We started the process by looking at what our people like about working from home and what they value about coming into the office.
Our internal study found that in terms of working from home, the ability to achieve a better work/life balance is highly rated. Cutting out the office commute comes as a big bonus, essentially giving back your people critical time to be available for their family and pets when required.
On the flip side, there was much to praise about working in the office. At imei, the opportunity to collaborate with the team in great workspaces in an energised and positive environment rated as a strong draw card. Likewise, opportunities to socialise with colleagues and develop stronger relationships that are typically difficult to do online proved very popular. Not surprising, our great coffee and blistering internet speeds were also considered magnets for people to come into the office.
Prioritising cybersecurity
A hybrid work model requires a strong commitment to enterprise mobility where security is front and centre. To deal with the data security and privacy challenges of providing large-scale remote access to employees, companies need to review their security policies to ensure employees only have access to the critical data and systems they need to do their work. Employees also must do their bit. They need to be mindful of conducting all work and communication on approved devices, applications and collaboration tools.
It's also critical to enforce industry standard password policies. For access to your corporate network from mobile devices, your people must use strong passwords and change them regularly. These days, using two-factor authentication to verify the identity of users is standard.
The modern, hybrid workplace also demands a new approach to enterprise mobility security, using a suite of solutions designed to maximise your data protection and threat management capabilities including:
And to counter the growing complexity, unified endpoint management (UEM) allows you to unify and centralise the management of your deployed devices, including smartphones, tablets, desktop computers, and anything else connected to the enterprise environment.
Providing one management console and a set of common workflows, UEM standardises how you manage all your company's mobile and desktop devices at home and in the office, allowing you to:
Remotely and securely manage hundreds (if not thousands) of devices
Deploy configured software remotely
Automatically push software patch fixes
Deploy standard configurations across different devices
Run compliance scans to guard against external threats.
Maximising hybrid work productivity
To maximise the productivity of your team in a hybrid work world, talk to imei about a UEM implementation. Please get in touch to find out more.