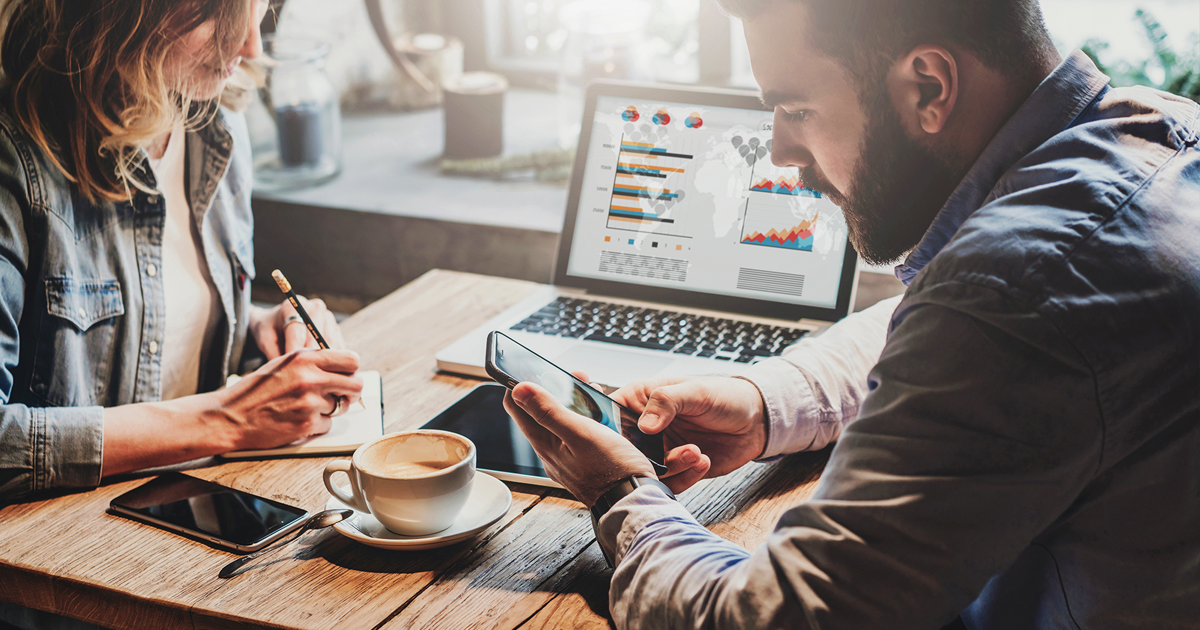 By 2025, IDC research predicts approximately 80 billion devices will be connected to the Internet. While I'm sure this comes as no surprise to anyone involved in enterprise mobility, the growing number of mobile devices, models, platforms and operating system versions is making this job harder to manage and creates ever more complex enterprise mobility management challenges.
Of course, accommodating workplace flexibility and enabling employees to access corporate resources from mobile devices introduces ever more security risks. With employees able to access confidential business data on a device that could easily be left in a café or be exposed via public Wi-Fi hotspots, security and compliance headaches add to the challenges.
And while basic data security should be second nature by now, for many enterprises there is still much room for improvement. As we noted in a recent post, the latest Notifiable Data Breaches (NDB) report from the Office of the Australian Information Commissioner (OAIC) shows businesses need to do more to identify and prevent data breaches.
In particular, people are still going to make mistakes and in doing so unwittingly expose sensitive data, no matter how robust your security measures.
These days, a big part of resolving complex enterprise mobility management challenges is ensuring only trusted users, using trusted devices, using trusted apps are given access to company data no matter where it resides.
The provision of a cohesive workspace that allows users to access the apps and data they need securely wherever they are, often calls for multiple services providers. Of course, managing multiple service providers can make matters more complicated still. And it becomes something of a balancing act to integrate tools and processes across multiple technology domains, environments and agreed third party providers.
Improving workforce productivity at Metcash
As a case in point, managing a diverse fleet of mobile devices used by an ever-changing workforce was a major challenge for leading wholesaler and distributor Metcash.
To resolve its complex enterprise mobility management issues, specifically around mobile device management, the company handed over the reins to imei. By streamlining mobile device management at Metcash, imei took control of everything from device procurement through security and expense management. This included taking care of provisioning, staging, and decommissioning requirements, in addition to providing helpdesk service and support to Metcash's mobile users.
With imei simplifying Metcash's complex mobile device fleet management environment, there's faster turnaround times for issue resolution and more efficient use of internal IT resources at Metcash.
Moving to UEM
With the growing complexity of enterprise mobility management, unified endpoint management (UEM) is emerging as a means for IT teams to tame this beast.
UEM is so attractive for large organisations because it unifies and centralises how enterprises manage a fleet of deployed devices. This includes smartphones, tablets, desktop computers, wearables, IoT devices and anything else connected to the enterprise environment.
Unified platforms simplify the process of managing different technologies using different operating systems, streamlining the demands on IT to manage the entire enterprise environment.
Best-in-class enterprise mobility management
For help managing enterprise mobility from device procurement through security and expenses, draw on imei's expertise. We can help you establish best practices for both business and employee-owned devices, negotiate the best possible contract terms, rates, and conditions, formulate usage strategy and pin down data security.
For more information on how we can help you use advanced endpoint technology and analytics to provide better visibility and control over every aspect of mobility needs, please get in touch.