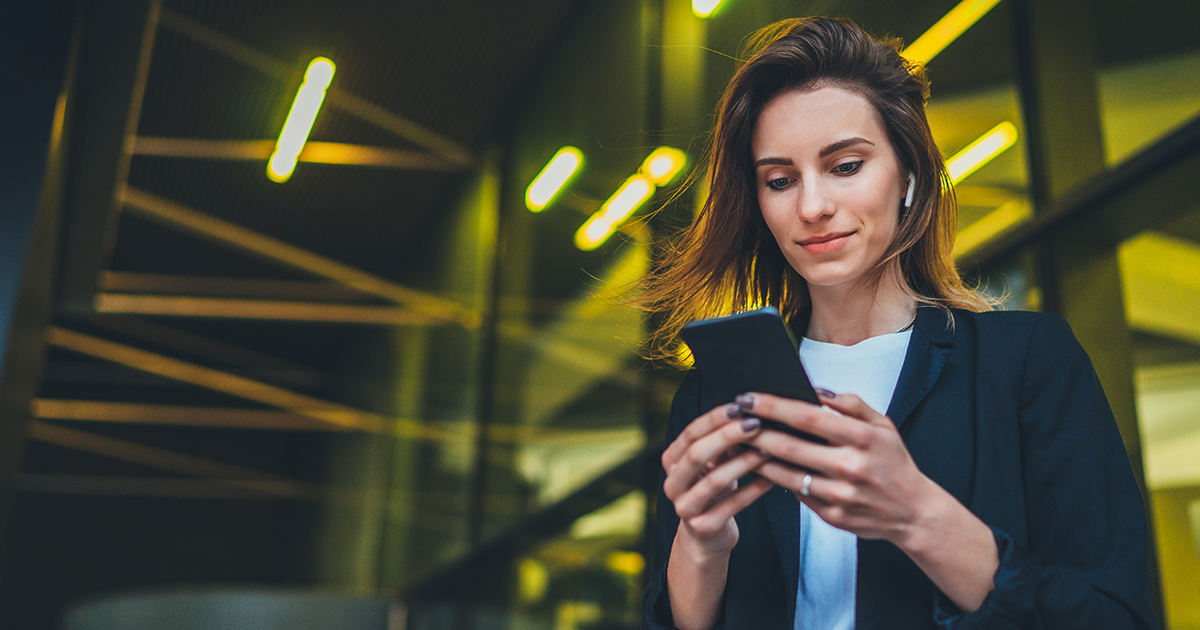 Starting out with a new managed mobility service provider (MMSP) gives you the opportunity to take a fresh look at your mobile technology.
Whether it's your first time, or you're changing providers, your mobile fleet will benefit from a thorough assessment of where you're at, where you'd like to be, and how you'll get there.
When you have decided to make the move, you'll need to facilitate the transition to the new MSP with minimum fuss and implement a foundation for success.
Here are some proven tips to make the change – and beyond - go smoothly.
Communicate your needs
The best way to ensure the relationship with your new MMSP is a successful one is to be honest about your needs and expectations from the get-go.
In our experience, this is the number one reason for not meeting expected productivity gains. Of course, you don't know what you don't know, but when you set the tone early with open communication about your current situation and share your ideas on what you're happy with and what you'd like to change, you've got the best chance of coming up with a winning mobile solution together.
Get the contract right
Take the time to read and understand your new contract fully before you sign on. If there are things you'd like to add or change talk to your new MMSP and get it sorted out straight away. A few delays and some toing and froing between your team and your MSP now, will save many headaches down the track. The contract should include early engagement, in-life support, and equitable exiting of the agreement when your needs change.
Set clearly defined roles
To get through the transition as seamlessly as possible, take a moment before you begin to decide who will handle what during the changeover. To get the basics right, with so many different staff and departments affected by the change, it's a clever idea to nominate a stakeholder, responsible for the success of the project, one person to be the overall project manager and to ask the same of your provider. That way when your team and the MMSP have questions they know who to ask, plus, by allocating responsibility to a project manager you'll have someone driving action and delegating tasks throughout the change.
Again, it sounds simple but, in our experience, this is a key area that has prevented companies from realising the full benefits of their mobility solution. We have seen many partially and badly implemented solutions with new clients.
Have a realistic time frame
Although there will be some functions that happen very fast, be prepared for others to take weeks, or even months to be up and running. Exactly how long delivery takes depends on the size, scale and complexity of your mobile technology and solution. The payoff of improved productivity relies on taking the time to get the foundation right and it has proven to be worth the time. You can help speed things up by giving your new MMSP the access and support, both onsite and online, that they need to get things done.
Think ahead
Technology changes fast, and you want to stay ahead of your competitors. You'll be happiest with your mobility solution when you're confident that it not only takes advantage of the latest technology, but can also cope with change and growth. A good MMSP will keep you informed of the latest devices and software and be up-to-date with the latest releases and happenings in mobile communications. Their solution should not be dependent on the device and platform technology so they can move when you do. And be sure to include provisions within your contract that enable you to make adjustment as things evolve and you need to scale.
Bottom Line
Change is a good thing, especially when it enables you, your mobile technology and workforce productivity to reach new heights. When changing to a new MMSP, it's vital to have a relationship that fosters open and honest communication, so that your solution is the perfect balance of what you know your organisation needs and the recommendations your MMSP has identified to help your business grow.
Getting through the change can cause headaches, but the transition to enterprise mobility doesn't need to be a bumpy ride. With some careful planning and consideration, the transition to your new and improved mobility solution can be smooth sailing – and the results can radically improve the way you do business.
Over to You
Have you recently made the move to a new managed mobile service provider? We'd love you to share your tips on making a smooth transition.