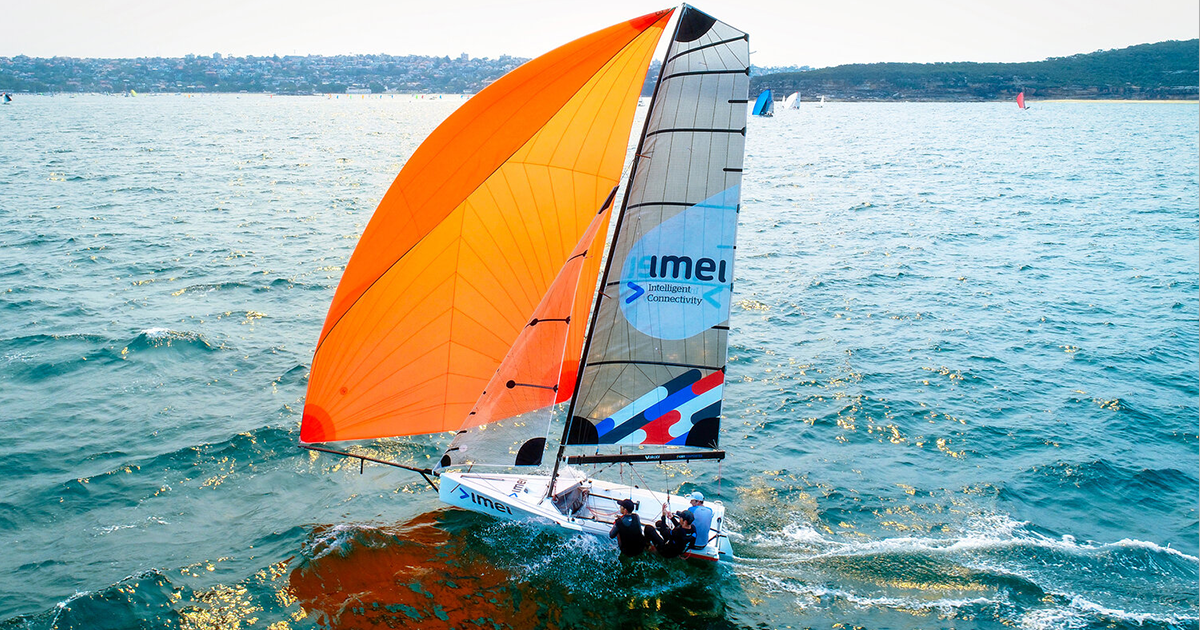 We're delighted and excited to be part of this year's upcoming 16ft skiff racing season which gets underway in Sydney Harbour on Saturday 10 October with a non-point score race.
A long time between skiff races
The 2019/20 16ft skiff racing season ended earlier than scheduled due to the COVID-19 pandemic which resulted in the cancellation of the last two races of the series. This left imei's skiff stranded in the doldrums, or more accurately, second place in the Manly 16ft SSC Club Championship as the season was decided on the then-current standings.
While it was disappointing not to finish that race series, we did take top honours in the NSW State Skiff Championship and also finished a respectable 6th in the Australian Championships.
With imei's race season start for 2020/21 in the offing, our crew is keener than ever to jump aboard the imei-sponsored and - named skiff – and start racing again. Through the off-season, the crew has not been at a loose end. During this time, they have undertaken maintenance work on the boat and have been honing tactics to gain competitive advantage over our main rivals by refining our sail and mast package. We're looking forward to seeing the results of this work in action.
imei 16ft skiff racing calendar
In this upcoming 20/21 season, our crew will be competing for:
The NSW Championships – scheduled across two weekends in November and December. The first will be held on Newcastle Harbour 21-22 November and the second on Lake Illawarra on 5-6 December.
The Australian Championships – scheduled to take place between 3-9 January 2021 at Gosford Sailing Club.
The Manly 16'SSC Club Championship – held over nine races throughout the club racing season.
imei 16ft skiff racing crew
On board this season, we welcome a new skipper, Ben Bianco to join the seasoned crew of Trent Barnabas – Sheet Hand and Rob Napper – Forward Hand.
Ben is a previous 16ft Skiff NSW State and Australian Champion, and part of the successful Manly Surf'n'Slide campaign in 2018 - with this kind of pedigree, we're looking to be highly competitive from the very first starting signal.