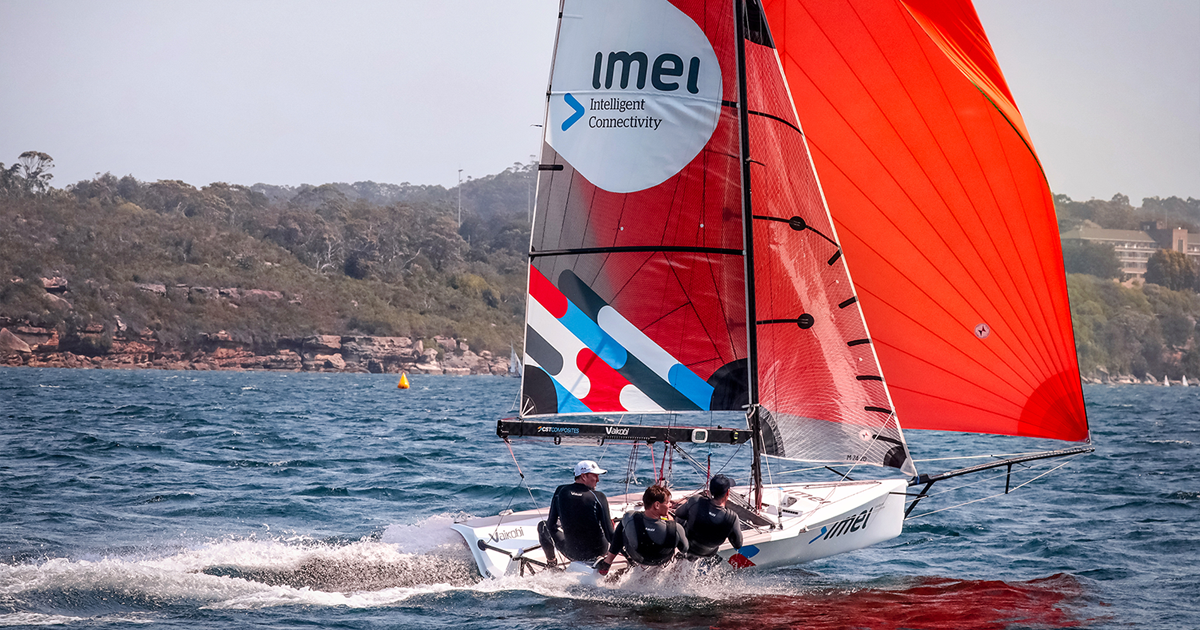 During November and December 2019, the Manly Club 16 foot skiff "imei" took out the NSW State Titles Championship.
First of all – Happy New Year to all our readers and followers – let's hope 2020 is a fantastic year for all!
And now to some sporting news to start the year: congratulations to the imei-sponsored and named skiff, piloted by Nathan Wilmot and with experienced crew of Rob Napper and Trent Barnabas, which won two of the six races, came second in two, and first place overall ahead of a field of 39 competitors in the NSW State Skiff Championships.
After the first three races with two wins, Skipper Wilmot said: "To come away with two wins at Drummoyne is very pleasing. We've now got to keep it going at Belmont in a couple of weeks and keep picking up those top three finishes." Read the report of the race here.
But it turned out to be quite tough going – the series was neck-and-neck with the Manly club Sutech Musto Racing, and the series went down to the wire!
Heading into Sunday's sixth and final heat, the imei skipper was several points behind overall leader Sutech (Daniel Turner) and requiring a minor miracle to deny his Manly stablemate. imei needed to finish four places in front of Sutech to clinch the crown, ensuring a thrilling cat and mouse finale to the tightest title race in recent memory.
imei finished second, but Sutech finished sixth, leading to a countback on wins, making imei the series winner. More here.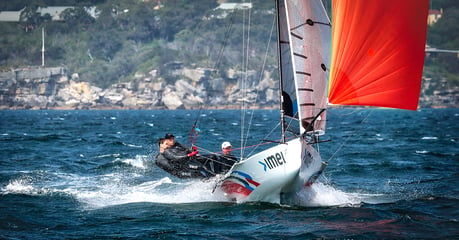 Wilmot paid tribute to Barnabas and Napper, the experienced pair keeping their cool and composure in a tense final day.
All of us at imei send our congratulations to the team – well done, good work on a tenacious and hard-fought battle in the series!
The imei skiff is currently in Port Stephens where the Australian 16ft Skiff Championships are being held from January 4 to January 11.
Stay tuned for more news on the results and good luck Nathan, Rob and Trent from all of us in the office 😊
Photos by Michael Chittenden