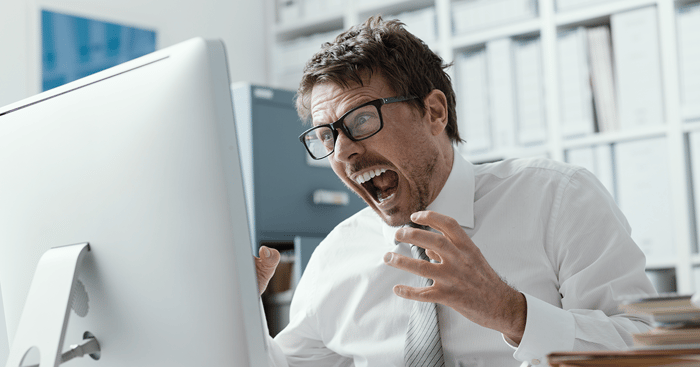 For any business failing to migrate off copper services by 31 May 2022, the stark reality of the ISDN decommission will be a complete communication blackout.
According to Telstra, there remains thousands of ISDN sites that are still using the old copper network for voice and data, as well as other services including:
EFTPOS or health-claim terminals

Security alarms and monitored fire alarms

Fax and teletypewriter devices

Lift emergency phones
How you handle the ISDN decommission and replace your current ISDN service largely depends on a number of factors, including your:
Business locations

Preferred provider, and

Selection of cloud or on-premises solutions for your data and voice.
The way ahead
The preferred option for many of our clients is SIP trunking. SIP, or Session Initiation Protocol, uses Voice over IP (VoIP) to bring together voice and data services. A SIP trunk connects to your existing PBX (if it is SIP trunk enabled), and provides crystal-clear audio, voice encryption and mobile-call rerouting.
Voice calls simply become Internet data traffic like emails, and video streaming. You can keep your existing phone number and decide which number displays on a call-by-call basis.
Businesses looking for a new PBX solution will have to decide whether to host their systems via PBX in the cloud, or on-premises.
The benefits of SIP
Early adopters of SIP trunking were attracted to the potential for cost savings, flexibility and scalability of their communications infrastructure:
Cost savings
Multiple individual ISDN lines can be replaced by a single IP link, eliminating the cost of line rental. Internal calls that remain within the business's network avoid charges from telecommunications providers, helping reduce voice call costs.
Scalability
Provisioning and setting up new lines to meet business needs can be done in minutes with no physical set-up required, ensuring you have the right communication applications where and when you need them.
Flexibility
Instead of purchasing lines in blocks, the flexibility of SIP trunking means that you can purchase lines as and when required, and you can increase or decrease them to match seasonal needs.
SIP trunking and unified communications
SIP trunking is also a significant enabler for businesses seeking to adopt UC strategies to unify all of your communications needs. SIP trunking enables businesses to build an IP-based UC system, bringing together voice, data, instant messaging and other cloud-based applications, ensuring real-time and other communication can be managed on the one platform.
Take advantage of the ISDN decommission
Rather than seeing the upcoming ISDN decommission as a disruption to your business, make the most of it by switching to technologies like SIP trunking. imei can help you determine the right bandwidth for your business' needs, ensure the network you choose is fit for purpose, and order the ideal number of SIP trunks for your business in advance.
Consider switching to SIP
To find out if SIP is right for your business, download our handy planning tool and then give us a call. We can help review your existing set-up and usage patterns – and find an optimal network strategy for your business.
Original post: 4 November 2019