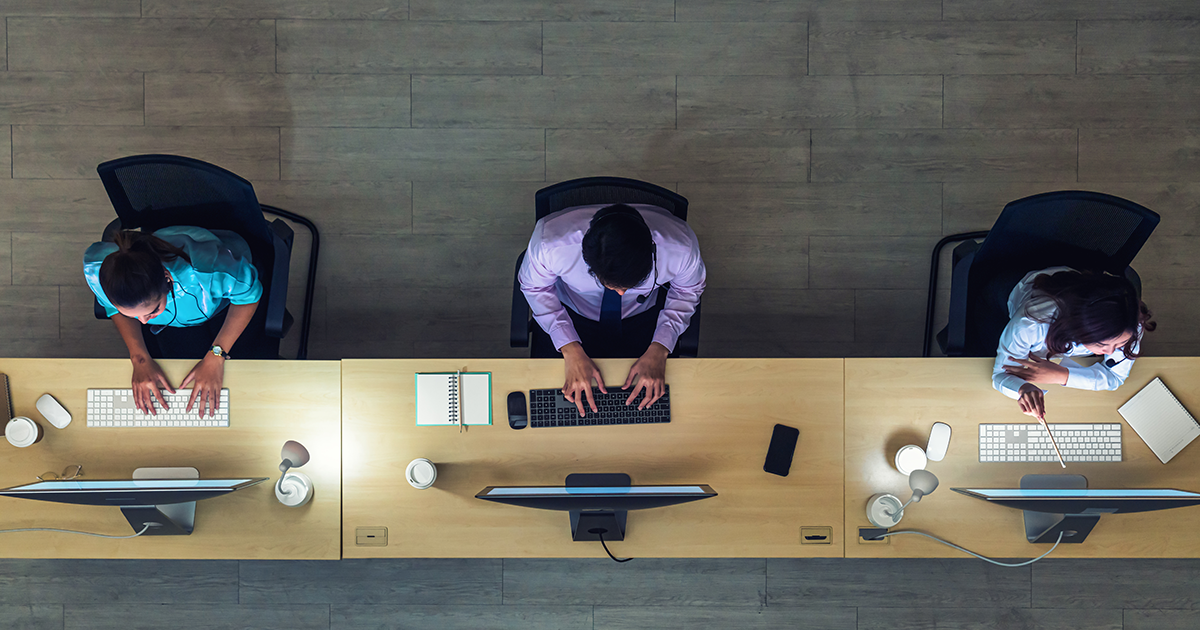 ---
Regardless of whether customers need help with a technical problem or want to place a new order, they expect to connect to the company by phone, in-app chat, SMS, or another channel, and get a quick win.
---
Who knows whether it's a lingering side-effect of the pandemic but too many businesses are finding themselves a little out of sync with their customers' expectations? These days, even business-to-business customers expect truly fluid experiences across various product and service categories. And right now, it's only companies that push beyond and blur traditional boundaries that can hope to deliver experiences in line with these exalted expectations.
Delivering exceptional customer experiences
Reorganising the business around the delivery of superior customer experiences that meet customers' rising expectations calls for end-to-end digital transformation, where the contact centre performs a key role in the customer experience equation.
In a world where customer experience can make or break your business and where your customers want to interact with your company on the platforms they choose, customers expect more from contact centres than ever before.
Regardless of whether customers need help with a technical problem or want to place a new order, they expect to connect to the company by phone, in-app chat, SMS, or another channel, and get a quick win.
Modern multichannel cloud contact centre solutions support a wide variety of communications and enable more ways for customers to reach a business. This includes in-app chat or video for handling technical support activities, alerts via SMS for things like order status updates, voice calls from agents to answer in-bound sales enquiries received by email.
Leveraging cloud contact centre solutions
Moving your contact centre to the cloud delivers many quick wins to the business. There's a faster and more flexible deployment than with traditional, on-premises solutions and a scalable licensing model is handy for variable staffing needs. A cloud scenario means more predictable operating expenses rather a hefty upfront capital investment. Together with high availability and scalability, businesses benefit from:
Reduced costs

Increased workforce productivity

Enhance flexibility and agility.
The right cloud contact centre solution delivers the flexibility and security your company demands, while easing the integration of advanced technologies that allow you to manage the end-to-end customer journey.
This means, no matter where the customer is, agents can see their full journey at any point of their interactions. So, while a connection may begin on chat, your agents should be able to access insight and feedback coming from other channels and use that information to create a customer experience that leaves everyone happy.
With an omnichannel cloud contact centre solution, such as Amazon Connect, you get one single unified cloud contact centre for voice, chat, and task management.
Delivering high-quality audio capabilities, natural interactive voice response (IVR), and interactive chatbots that operate with web and mobile chat contact flows, with Amazon Connect every interaction is added to a customer history that is accessible and available 24/7.
Get a managed services provider to help with Amazon Connect
While the Amazon Connect platform has plenty of features that you can use right out of the box, truly transforming your contact centre capabilities to meet the needs of today's demanding customers, you'll need to take advantage of some of the many offerings available in the Amazon ecosystem. And for this, you'll require technical knowhow and the skills and experience to build and maintain the solutions.
For a fraction of the cost of a full-time employee, imei offers proven and experienced managed services from a dedicated team who can be on-hand to extend your resources and help you roll out and maintain your cloud contact centre capabilities.
To find out more about cloud contact centre solutions and the managed services we provide, please get in touch.