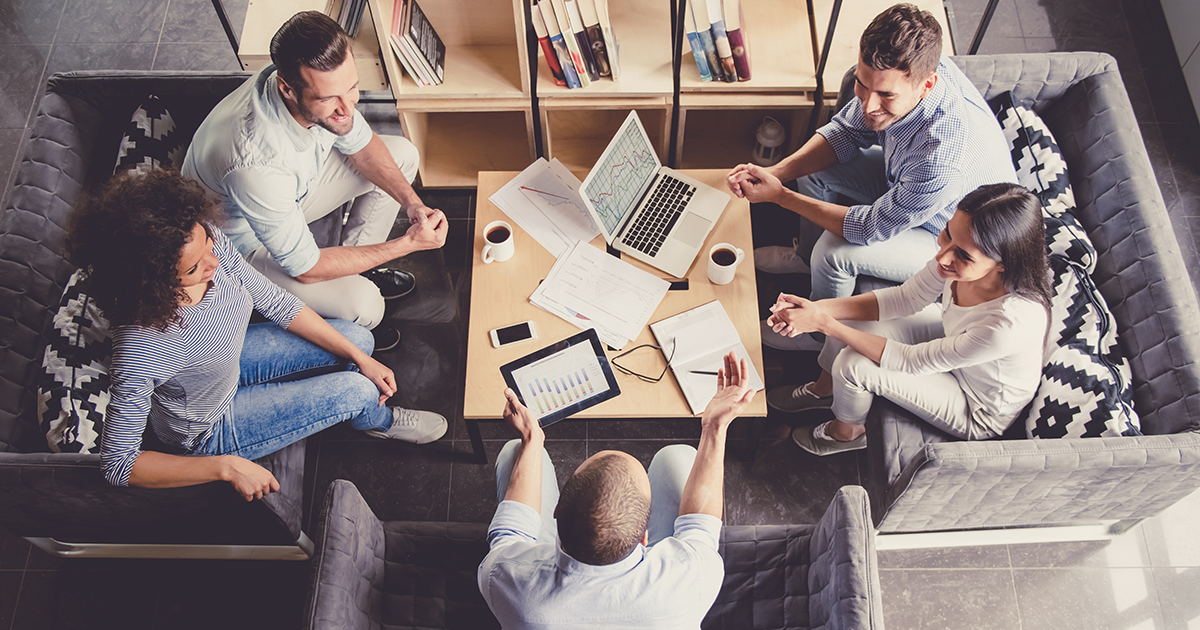 Is your company struggling with network issues? In the age of constant connectivity, a reliable business network with 5G bandwidth is becoming a must-have, not a nice-to-have operating requirement. That's because business productivity is one of the first things that gets impacted by slow internet speed. Whether you're a cloud-first company or not, so many tasks that workers undertake require some degree of internet connectivity. The more efficient you make each task through automation, the faster your processes will work. And more automation requires more bandwidth.
Likewise, when you use advanced software to allow your people to easily collaborate, the latest collaboration tools work at their best over 5G bandwidth speeds, avoiding frustrating delays.
And when it comes to using intelligent technologies such as artificial intelligence or making virtual reality more accessible, slow internet speed translates into crawling upload and download times, making a fast and stable 5G network essential.
Network bandwidth requirements
The exact bandwidth your company needs depends on how many users you have and the types of immersive software you use. If your people crunch a lot of data or rely on streaming HD video calls or 3D software, you need substantial bandwidth. The number of devices your company supports also impacts your bandwidth requirements.
Without enough bandwidth, when your network gets overloaded with requests, it slows down to process the tasks until it eventually stops and crashes, requiring a reboot.
Typical bandwidth requirements
| | |
| --- | --- |
| For light video streaming | 10-25 Mbps download bandwidth |
| For heavy use of 4K video | 50-100 Mbps download bandwidth |
| For heavy use of cloud backup | 5-10 Mbps download bandwidth |
| For uploading or streaming video | 5-10 Mbps upload speeds |
So, if you're using immersive apps and other modern software, a slow or failing network will make it difficult for your people to do their jobs and diminish the output of even your most committed employees.
But even small internet interruptions can negatively impact your business. And working with a remote employee over an unstable internet connection is not a great experience.
As companies add services and applications to their network that can be accessed internally by staff and externally by customers, demand on network resources also increases which puts a strain on bandwidth. Whether you're struggling with slow speeds or an intermittent service, a backup 5G internet connection helps maintain productivity and peace of mind whenever you face connectivity issues.
Deploying fast and reliable 5G business internet
Opting for a backup internet connection or replacing broadband internet with a 5G mobile data network help keeps productivity levels constant. With a 5G backup in place, you'll have an immediate remedy on hand to counter connectivity issues.
To serve the business need for availability, interoperability, security, and manageability, imei works with Cradlepoint, a global leader in cloud-delivered LTE and 5G wireless network edge solutions. Cradlepoint adapters add enterprise-class 5G connectivity into your existing SD-WAN infrastructure, appearing as another WAN link.
We help companies get up and running on 5G in just days with the adapter which provides full visibility into the 5G network and quality of experience so you can see what users are doing and control access.
For contingency planning purposes, if your business has a high dependency on your Internet connection, you should build redundancy into your network with a 5G internet connection.