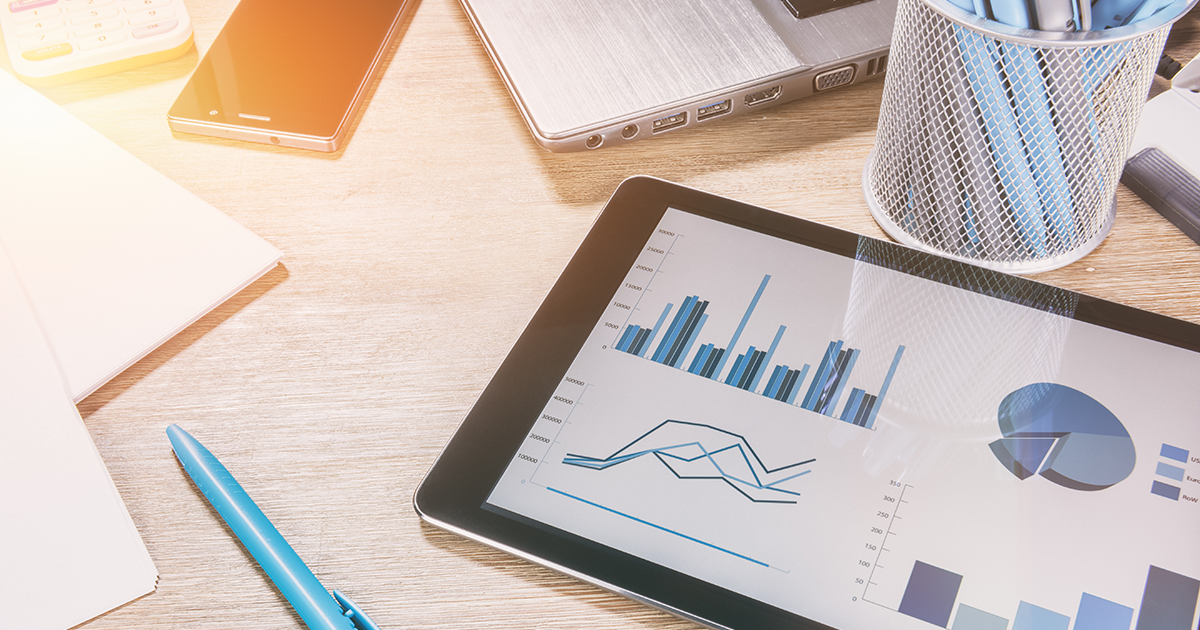 Fast growing remote workforces enabled by ever-expanding bandwidth, and more sophisticated mobile devices are simply the new normal of modern business. But, the benefits of the new normal of enterprise mobility also come with the challenges of managing rising costs, rapidly advancing technologies, and major security risk.
Without the right systems in place, managing increasingly mobile workforces is not just a significant expense, it's more than a full-time job. The good news is, you don't have to do this alone. There are plenty of tools such as Telecom Expense Management available to help you optimise mobility in your business, and free up IT resources along the way.
Here, we share our top three mobility management tips. Do them, and you'll help ensure your mobile fleet works efficiently, effectively, while you keep your company data secure.
Tip #1 – Control costs with Telecom Expense Management
The costs involved in purchasing mobile devices and running your fleet quickly add up. It's important to track device usage and spend, and use the data to identify opportunities for optimisation and savings. While this can seem like a chore when done manually, a Telecom Expense Management solution (often referred to as TEMS) makes light work of it.
Telecom Expense Management allows you to consolidate, manage, and optimise your mobile fleet to reduce costs and minimise risk. It provides an analysis of mobile data usage with detailed information about the types of calls being made, plus lots of useful insights that help you set policies, profiles, investigations and reconciliations.
Telecom Expense Management gives you monthly spend reports based on the end user, business unit or organisation as a whole, with detailed breakdowns on how your mobile devices are being used. With these insights, you can compare your current plan with actual use, and make sure you're only paying for services that you need.
For cost transparency, you can send bill breakdowns to managers and end users, and shift the task of monitoring services to the people using the service. This deftly frees IT from admin-related tasks, and improves accountability for both your employees and company departments.
Tip #2 – Gain complete visibility
When you're managing a fleet of mobile devices, you need complete visibility over your entire fleet including who has which device, and what they're using it for. With mobile device management (MDM) you not only gain visibility over your entire fleet of mobile devices from a central location, but you can optimize the functionality and security too.
MDM software can help you limit the risk of lost data, prevent unapproved software installs, and stop unauthorised access to the mobile devices accessing corporate networks.
For example, imagine you are managing a fleet of 100 mobiles and 50 tablets. With an MDM platform, you can manage usage and security settings to control the fleet and prevent unauthorised access to corporate information. An easy-to-use dashboard allows you to overview the fleet and maintain the desired level of IT control. You can apply custom policies to devices and regulate both company-owned and personally owned devices to enforce the organisation's policies.
In addition, other handy functions allow you to remotely activate and deactivate devices, and manage network access control into your corporate infrastructure.
Tip #3 – Get smart about apps
Allowing your people to install third party apps to the mobile devices they are using for work can expose your company to serious cybersecurity risks. Malicious apps can steal info, damage devices, and give unauthorised remote access.
To minimise this happening in your organisation, you can develop and enforce policies that limit or ban the installation of non-business apps to your employees' mobile devices. You can also include mobile application management (MAM) as part of your enterprise mobility strategy to:
Identify which third party apps users can install
Monitor the apps and data being accessed on company networks
Restrict what corporate data can be shared with third-party apps
Optimise your mobile fleet
To get the best value out of your mobile fleet, you need a well-defined mobile management strategy that balances improved efficiency and user accountability with robust security measures. Telecom Expense Management, mobile device management and mobile application management are vital tools you need to bring your strategy to life.
If you and your IT team are struggling to put this strategy together, you could consider outsourcing your mobile fleet management. This will free up your internal team to focus on other matters, while you have the peace of mind that your mobile fleet is operating effectively and in safe hands.