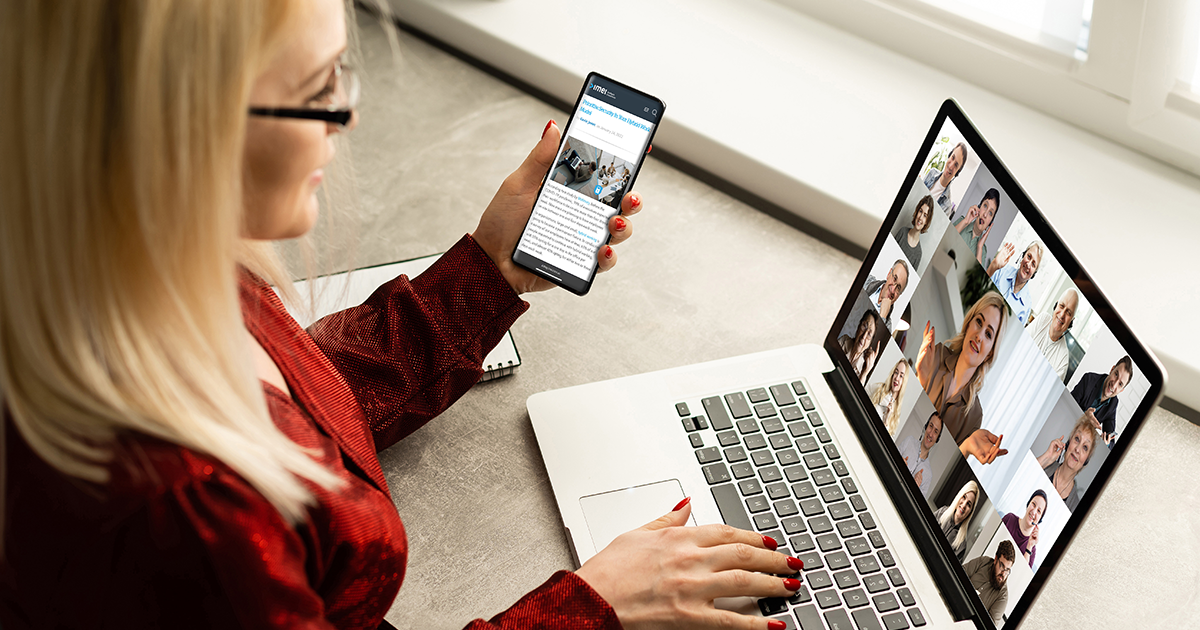 You've seen the headlines: 83% of IT leaders believe the hybrid workforce is here to stay – TechRepublic; Rewriting the future of work with hybrid workplaces – PWC; The future of work is hybrid – KPMG. The global pandemic has created an appetite for more flexible work environments and greater flexibility is now considered essential.
These global sentiments were certainly reflected in our own survey of companies conducted on LinkedIn, where 81% of respondents selected hybrid work arrangements as their preferred ongoing work arrangements going into 2022.
And it's also true at imei. When we recently surveyed our people to find out how they wanted to work, two thirds of our staff opted to continue with hybrid working.
Hybrid working delivering tangible results
According to a Telstra Vantage poll conducted earlier this year, the switch to hybrid working is delivering tangible benefits. When asked whether those organisations that had implemented hybrid working were seeing any benefits, a resounding 70% answered in the affirmative. A further 27% feel positive about hybrid working but indicated that it was too early to see the results.
In a hybrid work world, workers have the convenience of working from home as well as the option to work alongside colleagues in the office. This is forcing many businesses to consider what the office looks like in a world where demarcation lines between home and work are no longer easy to see.
While this new way of working has ostensibly crept up on us care of the pandemic, it marks a seismic shift in the future of work. To move towards creating a more flexible and hybrid future with happy and productive employees, it's essential to understand what your people really want. To engage your workforce and deliver an incredible experience for them, it's important to consider and act on the diverse needs of every employee and support them with the right technology and tools.
Enabling a successful hybrid workplace
Technology has a huge role to play in enabling a successful hybrid work world. For the latest communication and collaboration technology, UCaaS (or unified communications as a service) solutions allow a business to offer the communications tools people expect. For example, with UCaaS, companies can reshape project meetings and workshops that are typically conducted in person into effective and collaborative online sessions while mitigating the need to manage various disparate pieces of software and communication platforms. And as you get to keep everything in one central place, you ­minimise IT complexity and maintenance requirements.
Underpinning hybrid workplaces with UCaaS
With UCaaS enabling hybrid workplaces, employees can securely access tools and use video and chat functions, simultaneous screen sharing, sidebar conversations and more to work together to unlock new ideas and solve problems as if working in the same face to face.
Whether you company is getting ready to move to the hybrid work world or has already taken the first steps, it's critical to have a resilient technology foundation. To help you make the most of the enormous potential that hybrid work offers, imei's managed services team can take responsibility for implementing and managing this technology for you. Please get in touch to find out more.