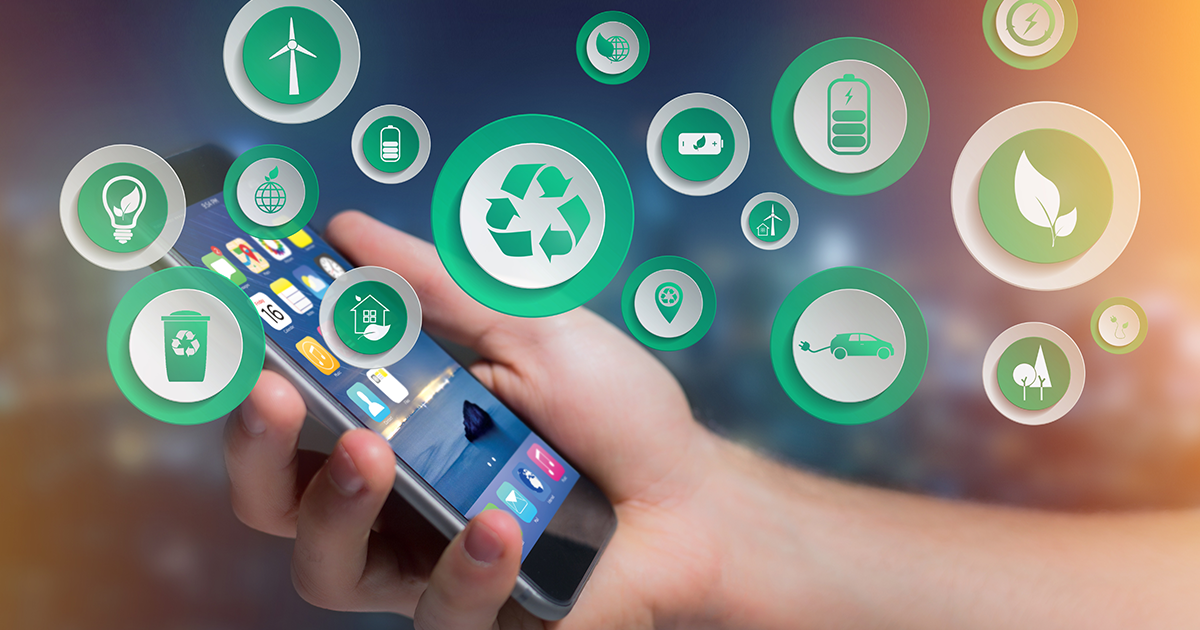 During the time of COVID-19 when enterprise mobility and the benefits of flexible working have really come to the fore, never have mobile devices been more important. Of course, managing a fleet of mobile devices requires a solid time commitment and it can get complicated dealing with an upgrade and refresh cycle. There's also the challenge of disposal. Where and how an organisation disposes of its old mobiles and other devices can have a significant commercial impact on the business, so it's incredibly important to consider disposal options and mobile device recycling.
More firms plan for mobile device recycling
When disposed of inappropriately, mobile phones can do serious damage to the environment and people's health. Harmful chemicals and heavy metals such as cadmium, lead, and mercury can drain from smartphones deposited in landfills to the surrounding water systems and soil.
However, more than 90% of the materials used in phones ­­– including precious metals, copper and plastics – are able to be recovered and recycled to make new products, so it's critical your organisation's old mobiles don't end up in landfill.
Why keep up with mobile device upgrade and refresh cycle?
Any successful mobility program depends on choosing the right device and establishing a predictable and sustainable refresh cycle. Manufacturers only provide support to a phone for so long and with each new handset and each new operating system requiring new threat assessments and patching, there is a clear upper limit to how long you can go between upgrades. When mobile devices are no longer able to run the latest software, they pose significant data security risks.
How to reduce your environmental impact?
To fulfill your environmental and corporate obligations, ensuring safe, timely, and sustainable disposal of devices is the only way.
At imei, we empower our customers to take a responsible, secure, and profitable approach to the refresh/upgrade cycle by working with Telstra buy-back partner, Moorup.
Realising residual value in old mobile devices
Moorup delivers an environmentally friendly, commercially sustainable, and secure trade in and device recycling service – allowing your business to realise the residual value of your old devices. The firm re-purposes the devices, donating some of them to communities which cannot afford the cost of new hardware. Devices beyond a second life, are recycled for parts to conserve natural resources.
Taking advantage of buy-back schemes can help your organisation offset the cost of new devices. If your business is looking to upgrade a fleet of devices, there's often considerable value in the old phones that can be used towards the cost of the new devices.
As a case in point, one of our customers wanted to upgrade its mobile fleet of 200 iPhone 7 32GB devices. Using the Moorup buy-back scheme, they realized $27,000 in residual value towards its new fleet of mobile devices. Likewise, another customer with an aging fleet of 200 iPhone 6 64GB devices that were no longer supported by Apple, realised approximately $12,000 in residual value for these phones that they used to offset the cost of their new devices.
Moorup uses the global Blancco software program to implement secure mobile data erasure processes. And for devices that have little economic value, the company enables secure device recycling through its partner Mobile Muster. At the end of the process, businesses receive a summary data erasure with a recycling certificate ­– helping you tick your compliance requirements.
Mobile device recycling and disposal
With Moorup's end-to-end solution to buy-back, refurbish, donate and recycle mobile devices and tablets, it takes just one move for your organisation to safeguard the environment, protect your firm's data, and turn used mobile technologies into new revenue. Please get in touch with the team at imei to learn more.