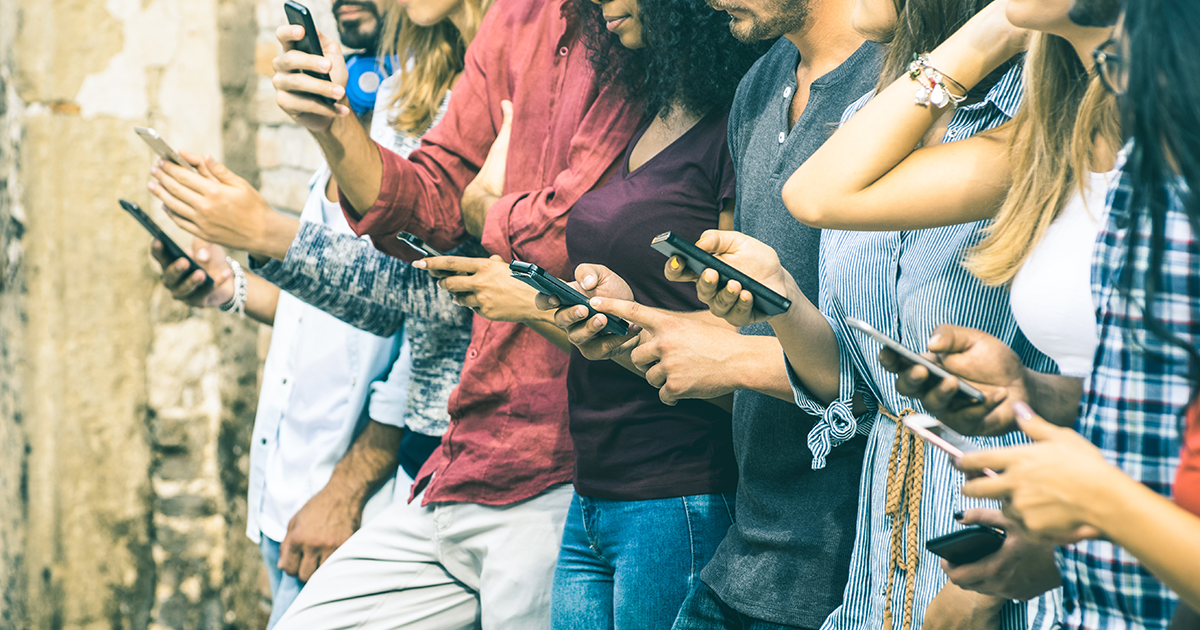 As we head towards the new financial year, there's been quite an uptick in companies leasing mobile devices instead of buying them outright. For many businesses, the idea of reshaping mobile technology fleets with the latest most advanced devices looks more manageable when you bring leasing into the equation.
By leasing mobile devices, you can take advantage of sophisticated mobile technology and favourable business terms while avoiding locking up working capital on depreciating assets. This means you can acquire a new fleet of mobile devices for your people without significantly affecting your cash flow. While leasing helps businesses preserve cash, it also enables a number of other important benefits as detailed in an earlier post. These benefits allow you to:
Make the most of capital available in your business
Reduce asset risk
Simplify cash flow
Enhance business productivity by using more advanced technology sooner
Take advantage of tax-effective savings
Mobile device leasing with a managed service
When combined with a managed service, leasing also helps companies free limited IT resources from the administrative burden of managing a modern mobile fleet. Leasing with an imei managed service takes care of delivery, deployment, recovery, recycling, and management of devices, including:
Device allocation – we assign each mobile asset to a user and company division and tracking and report on device allocation during the term of the device lease.
Nationwide distribution – we send proactive notifications near the end-of-lease term on the requirements for device returns and despatch packaging for postage-paid returns to end users with instructions on how to return their device at the end of lease term.
Repairs – during the term of the lease, we're responsible for managing repairs.
Decommissioning and disposal – we provide consultation and advice on replacement devices, leasing costs, and device transition processes, and orchestrate disposal options and mobile device recycling.
Comprehensive TEM activities – we're in charge of detecting and resolving billing discrepancies, identifying, and removing mobile devices no longer in use from the inventory, and aligning mobile plans with usage profiles.
Cost savings through leasing with a managed service
The savings on offer are an important factor influencing the decision to switch to leasing with a managed service rather than owning devices outright.
Let's look at the numbers. For a company needing to equip its workforce of 900 with a fleet of the latest iPhones, it can expect to pay around $1,226.36 for each device to own them outright. Multiply that by 900 and it's a capital expense of $1,103,724. Meanwhile, compare that to leasing 900 of the latest iPhones together with an imei managed service for 24 months. A combined monthly leasing and managed service fee of $42.35 multiplied 900 comes at a cost of $914,760 over the 24 months with no upfront capital outlay while you've had the advantage of an embedded managed service for the entire 24 months. This represents a saving of almost $189,000.
With imei's leasing option, at the end of the 24 months, you hand back the devices to us and can choose to upgrade to the latest phones with no obligations around decommissioning and disposal. Of course, when you purchase the phones outright, you do own the devices. But these days, 24-month-old devices tend to be regarded as more of a burden than an asset.
So, if you like the idea of equipping your workforce with newer, more sophisticated technology without the upfront costs associated with purchasing mobile devices, while outsourcing device management to a safe pair of hands, please get in touch. We can help you determine whether leasing mobile technology with an imei managed service is a good fit for your business.