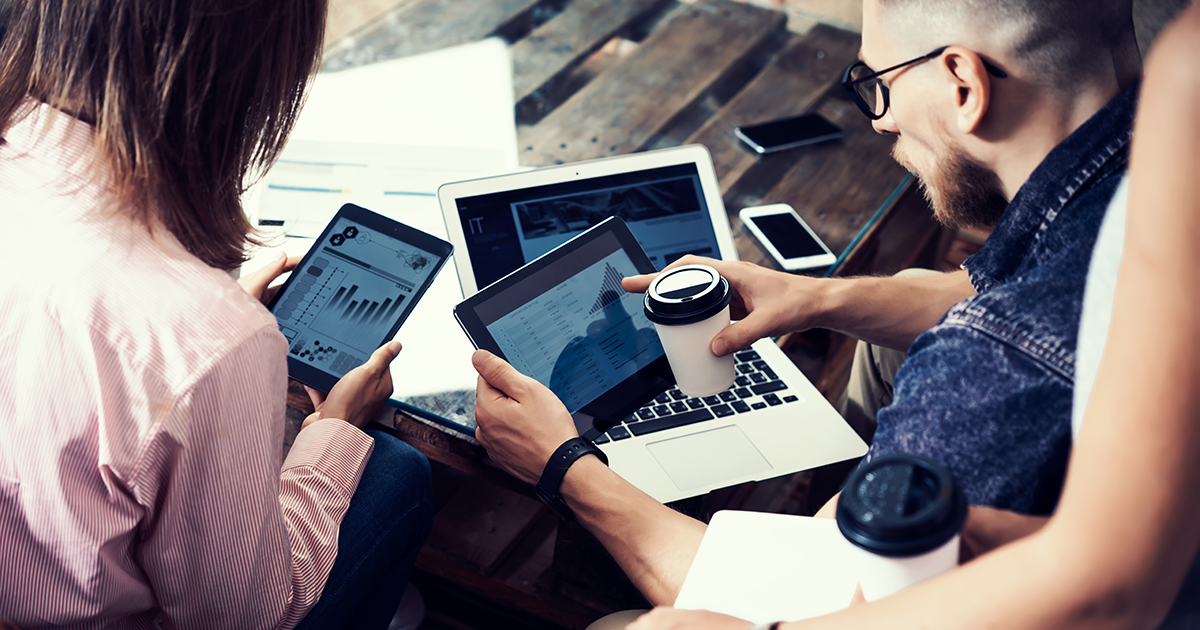 Efficiency, productivity, and accessibility are essential functions of Mobile Management Services.
Improving productivity is an area many businesses struggle to achieve their full potential. Mobile IT, and MMS can not only help companies understand their current productivity, but also provides the tools to improve it as well.
Productivity aspects of Mobility Management Services
There are six aspects of productivity worth exploring. These directly relate to how MMS can work for your business, and how they, in turn, improve how your business works for you. They are:
1. Complexity
Modern businesses and mobility are complex, and this can be a stumbling block to success. To promote productivity, the full capability of EMM should be leveraged. This means streamlining policies, apps, and management to provide ease of access and ease of service for end-users, teams, assets, and management.


2. Identity
Productivity relies on access and understanding who and how company IP is being interacted with. To allow for both to remain consistent and compliant with company policy, EMM provides dashboards for greater monitoring, control and remediation. End-users can access what they need to within defined policy limits, and management is provided analytics to make high ROI decisions on improving workforce productivity.


3. Policies
Mobile Management Services help companies design policies that improve their productivity. Such policies can focus on security, efficiency, productivity, and flexibility – delving into aspects that enable business strategies, rather than allowing them to stagnate.


4. Device Management
Companies can focus their productivity by increasing the capabilities of device management – including security, life cycle supervision, configuration, and updating. Not only does this remove a burden from the IT department, but it also reduces complexity and improves management control.


5. Application and Content Management
To ensure productivity and security, EMM allows for the protection of information while still enabling access to relevant apps and data. The definition of policies should specify the content that users can utilise, edit, and repurpose. This includes management, and how content and applications are monitored.


6. Big Picture
Businesses cannot achieve their full potential without improving their productivity. Mobile Management Services need to be integrated into company strategies, as well as IT development, security, and governance. As work becomes more mobile centric, businesses need to think big picture and consider how MMS can be applied across the board.
Not only will IT Mobility help improve organisational function, but it also goes beyond simple communication - improving core aspects of productivity and profit and their direct application to corporate success.
imei Solution
Make the most out of your company by improving productivity with imei. Managed Mobile Services can be difficult to navigate, but our team would like to help you find your way.

Get in touch, and discover more about how to Strike a Balance and better your business today.
* Mobile Technology for Increased Productivity & Profitability by Roger Kwame Vian-Brooks