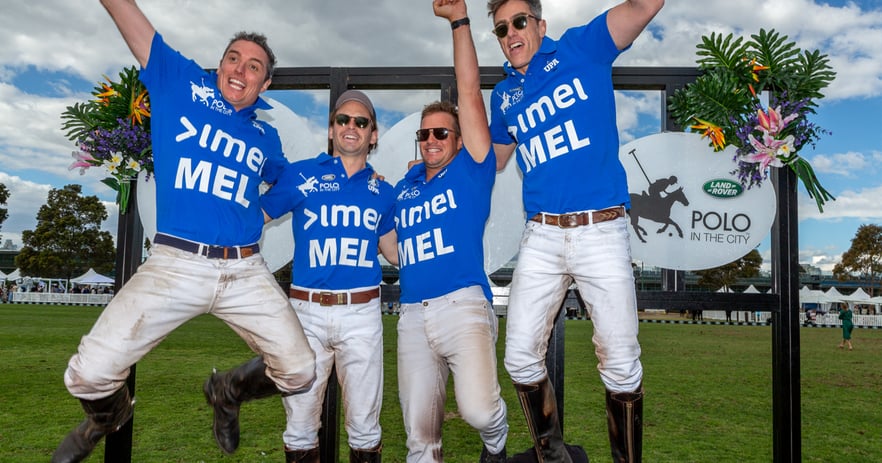 imei MELBOURNE makes it a hat-trick of wins
November 30th, Albert Park, Melbourne
imei's sponsorship of this year's Polo in the City Urban Challenge took us to Melbourne this past weekend, joined by some of our key customers and Telstra partners. Our guests were relieved to see the Melbourne weather turn itself into a glorious sunny afternoon to enjoy the day's festivities at Albert Park.
As for the afternoon's sport - team imei is now unbeatable at this stage of the 2019 Urban Challenge Series, winning last weekend's world series polo game 8-6 against Hawaii and making it three from three in the five game series.
The game kept us on edge as Team Hawaii came out fast and scored the first 2 goals in quick succession. Team imei Melbourne then came back, taking over the score in a see-sawing game that had Team Hawaii playing catch up and in the end falling short as Team imei Melbourne stretched the lead.
On an another pleasing note, one of our guests even won the Men's Fashions on the Fields prize, which provided plenty of chatter in our group.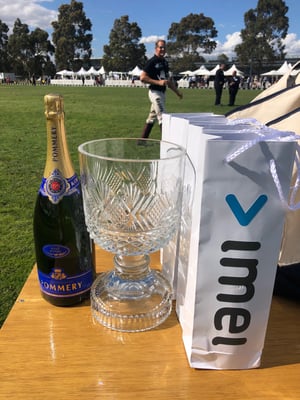 Our VIP guests commented:
"Thanks for another superb day out. Well done to the team on a day of wins, off and on the field.
"Best day ever. Thanks imei"
"The company combined with the Melbourne sunshine made it a day to remember."
Our sponsorship of the series continues with Team imei continuing to travel to the last two games of the Urban Challenge Series in Perth and Adelaide, we will not be hosting guests at these games, but will watch for the result with keen interest!
We wish them all the best of luck to continue their winning streak.
At this point, we would like to thank all our VIP Guests at each of the events in Sydney, Brisbane and Melbourne for joining us and making each event special and so enjoyable; to those that could not join us, hopefully we can catch up at next year's event.
That's all from Team imei.