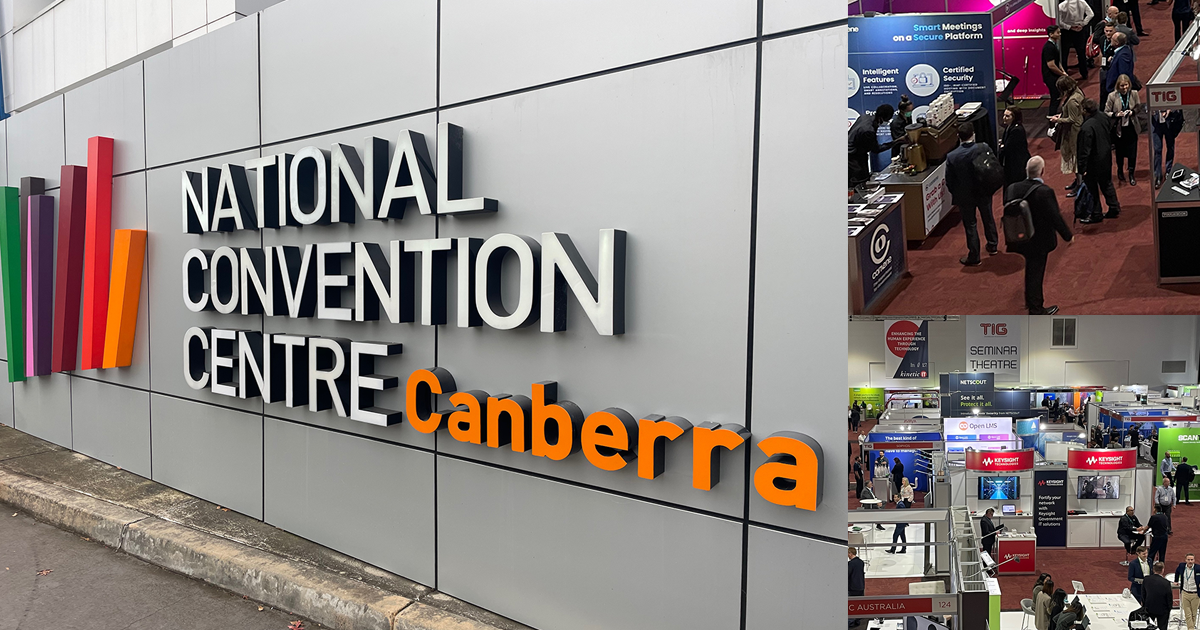 As a managed services provider, imei supports an A-Z of local government area councils in NSW from Armidale to Wollondilly as well as agencies at the federal, state, and local level. And with a 20-year history of working with government teams, this week's Tech in Gov is a must for the team at imei.
With some alarming insights presented at the event:
98% of organisations are concerned about their current cloud security

74% of organisations having a security incident in a public cloud in the last year

69% due to security misconfiguration

29% as a result of stolen cloud account credentials
Now, more than ever, government agencies are relying on imei's managed services to cut through the chaos of managing a fast growing communications technology landscape. As this work is constantly evolving, it requires ongoing training and certification with tech vendors which takes time and planning.
By using imei's managed services for mobile devices, UC, and data networks, government agencies get to hand over the time-consuming tasks associated with activities like mobile device management, provisioning devices, and configuring user profiles, so they can focus on primary goals.
As a case in point, our work with the Australian Bureau of Statistics helped them prepare for the 2021 Census. We provided a professional end-to-end program of mobile device management covering device procurement, staging, deployment to field, decommissioning, and buyback. By working with imei's managed services, ABS extended its capacity to support a robust end-to-end mobility solution for the 2021 Census project and deliver an outstanding and well-managed Census event.
Managed Services for Government Agencies
Government agencies choose imei because of our proven experience and credentials across:
Essential 8 Cybersecurity
Compliant with Telstra SEC OPS requirements for information and physical security, imei also adheres to best practices for security patching, encryption, system access control, physical and personnel access, data loss prevention, data recovery capability, security incident response, and vulnerability management.
Essential Certifications
Certified with VMware, Citrix, Microsoft Intune, MobileIron, Mitel, Alcatel-Lucent Enterprise, Hewlett Packard Enterprise, Microsoft Teams Calling, Cisco Meraki, Cradlepoint, VeloCloud, Fortinet, and many others.
Essential Insights
Built on big data and presented in a range of imei Intelligence dashboards, we provide analysis and reporting on communication performance and optimisation.
Your Next Move
If you haven't connected with us @Tech in Gov and are looking to optimise your communications technology environment, please get in touch. Our managed services are designed to optimise device lifecycle management, simplify endpoint management, and mitigate potential risks by enforcing best practices in security standards.