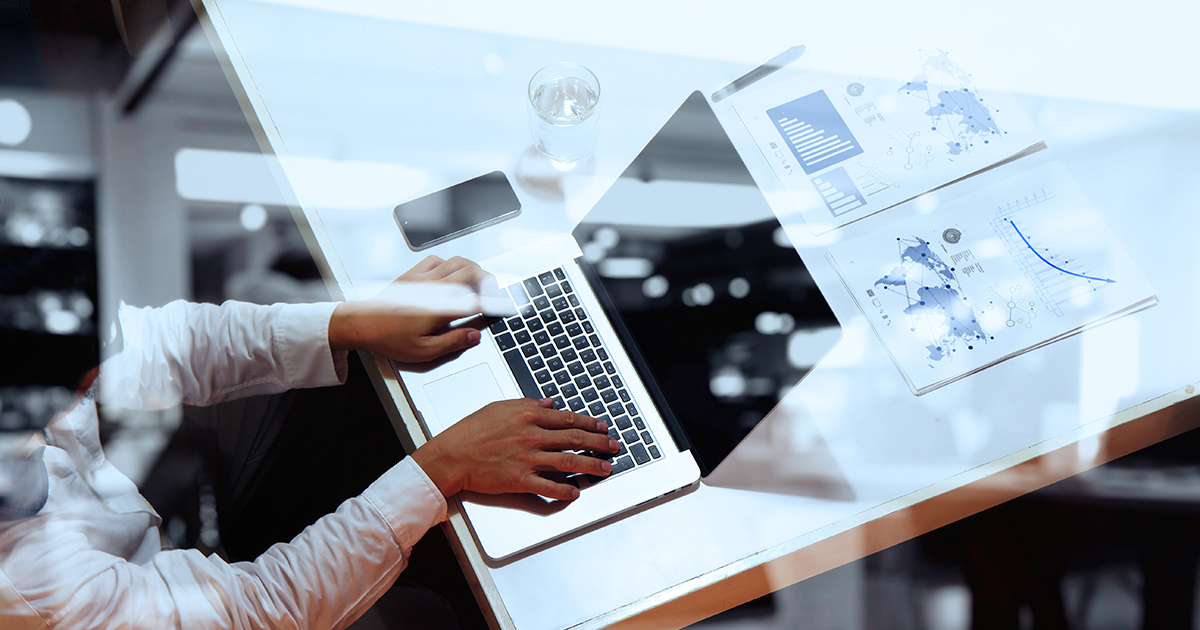 These days, with 18 months of rapid change care of the global pandemic, the traditional 9-5 work framework with employees tethered to their computers in an office environment is no longer the status quo. In addition to employees working in the office, modern workplaces are now made up of remote workers who are working from home as well as employees working in other locations and virtual teams based in other countries.
To meet the demands of this increasingly mobile workforce, allowing your people to access to corporate information from just about anywhere, no matter what device they are using has become a standard requirement. And this makes enterprise mobility security a critical part of the success equation. When you're enabling your employees to work remotely, it's essential to make sure they do so securely.
With a fast-growing remote workforce in tandem with a constant uplift in mobile device usage, the threat landscape has changed, meaning all companies need to strengthen mobile security measures to protect their businesses and those they serve. A sub-optimal enterprise mobility environment will create frustration for your people and may leave your company vulnerable to data breaches and security threats.
According to the Verizon Mobile Security Index 2021, 71% of respondents said that mobile devices are critical to their business, while 40% said that mobile devices are their company's biggest IT security threat. And 31% agreed that mobile device threats were growing faster than other threats. However, despite the growing threat landscape, 76% of respondents said that they had come under pressure to sacrifice mobile device security in the rush meet deadlines and other business goals.
So how do you enable enterprise mobility security and allow users to easily access, share and work from any device or location without compromising data security?
The answer lies in maximizing your data protection and threat management capabilities by adopting the following solutions:
Mobile Device Management (MDM)
Mobile device management helps you securely and wirelessly configure devices, whether they're owned by the user or your company. In today's mobile economy, it's important to consider Mobile Device Management (MDM) as a critical requirement. This technology prevents unauthorised access to corporate data, helps ensure mobile devices are compliant with corporate mobile policies, and provides capability to remotely lock and wipe a compromised device.
Mobile Threat Detection (MTD)
Mobile Threat Detection offers an extra layer of security by preventing, detecting, remediating, and improving overall security hygiene for your company's entire mobile fleet and applications. It allows companies to detect and analyse threats as well as quickly restore compromised devices to a compliant state. This technology detects and remediates malware, viruses, worms, bots, phishing, and a variety of other cyber threats.
Mobile Threat Management (MTM)
Mobile Threat Management (MTM) solutions are used to back up enterprise mobility management, and unified endpoint management capability and prove useful for adding security to unmanaged devices. MTM also enhances the capabilities of MTD technologies with proven processes to design, build, maintain, manage, support and report on cybersecurity within your business.
Mobile Information Security
Mobile Information Security technology allows you to set up protocols to ensure the right data can always be accessed by the right people, when and where it is required.
Automated Alert and Remediation
Automated Alert and Remediation capability enables you to return compromised devices to a compliant state.
Prioritise enterprise mobility security
To explore enterprise mobility security in more detail and learn more about what you can do to secure your enterprise, download our explainer, A CEO's Guide to Mobile Data Security.
Remember, it's important to manage the identity of the mobile technology accessing your network and implement strong technologies and automated processes to reduce information loss and reputation risk.