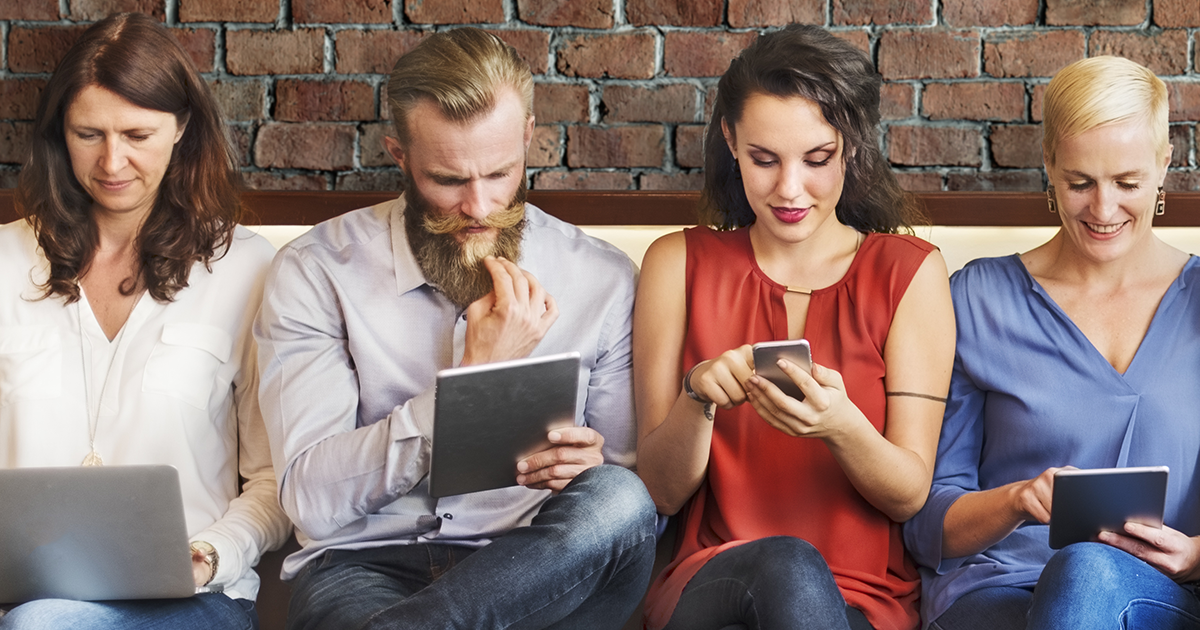 For every business, nailing down an enterprise mobility strategy is now more important than ever. Say you run a distribution company, having your van drivers scan parcels and collect electronic signatures on their mobile devices is essential. And for retail, with mobile devices, workers are free to conduct inventory checks and take payments on-the-spot to serve customers better. Likewise, in healthcare, it's more practical, efficient, and safer for doctors and nurses to consult patient records via their mobile devices.
In today's fast-moving business world, having access to data on the go is becoming the status quo. In fact, failing to enable your workforce with mobility solutions can actually hinder their ability to be more productive and efficient.
One of the most important elements of a successful enterprise mobility strategy is the user experience and how the use of mobile devices fits seamlessly into the workflows of each and every employee.
Mobile personas
To provide the best possible user experience, it's essential to understand how your users use mobile in their work so every business app you provide can be streamlined around the needs of the end user.
By understanding different use cases, you can group similar users together into clearly defined mobile personas which are fictional representations of your mobile user – based on your understanding of their needs, goals, and observed behaviour patterns.
Proven framework
To create mobile personas, start by answering the following questions:
Who is my mobile user?
What are the current behaviour patterns of my users?
What are the needs and goals of my users?
By creating archetypal users with different needs and usage patterns, you can model the user experience on employees' needs and enable each end user with the right technology for that persona.
Though it's important to remember that while each of your personas should have their own name and background story, each persona represents an entire group of your mobile users.
For example, while the finance team operates and behaves quite differently to your sales team —you need different personas for each type of user based on how they use their mobile devices, not because they belong to different teams:
Office-based information workers
Your finance team belongs to a group of users who use a variety of devices, and generally have secure and immediate access to all the information and tools they require to do their job effectively from the office. With enterprise mobility, these workers can carry around an extension to their office wherever they go to help them become more responsive and productive.
On-the-road information workers
Your sales team is part of a group of users who must be reachable by service customers, manage the business and make quick decisions. Being responsive to customer needs from anywhere, at any time is essential, as is having access to sensitive CRM and other business data.
Creating mobile personas is an ongoing process
The use of mobile personas helps you overcome the one-size fits all approach, while deftly avoiding the need to create a bespoke set up for each and every employee's mobile device.
To make the most of your personas, it's important to be open to changes in user behaviour, interests, and technological trends, so you can edit the details of your personas whenever it makes sense.