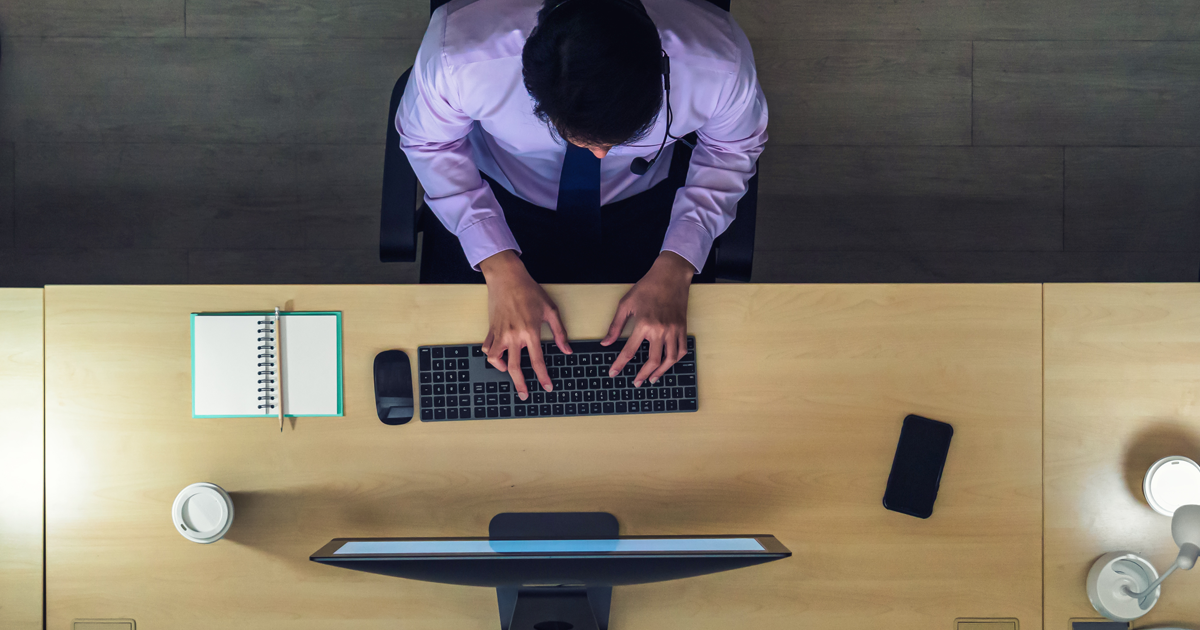 It should come as no surprise for any business that ISDN phone lines are being phased out. Four years ago, Telstra announced it would be exiting the ISDN network, yet they tell us there are still 2,400 businesses using around 10,000 services on this old technology for business-critical needs. This includes:
Voice and data

EFTPOS or health-claim terminals

Security alarms and monitored fire alarms

Fax and teletypewriter devices

Lift emergency phones.
To keep business phone lines and systems working, you need to replace ISDN with modern VoIP-based technology.
As we've mentioned in previous posts, the preferred option for many of our clients is SIP trunking. SIP, or Session Initiation Protocol, uses VoIP to bring together voice and data services. A SIP trunk connects to your existing PBX (if it is SIP trunk enabled), and provides crystal-clear audio, voice encryption and mobile-call rerouting.
Offering a more flexible, cost-effective, and resilient phone service
Offering the potential for cost savings, flexibility, and scalability for your communications infrastructure, as IP connectivity costs less than ISDN, this translates to lower call costs and free internal calls between sites. Easy to deploy, SIP can be scaled up and down on-demand and provides:
Economy
Multiple individual ISDN lines can be replaced by a single IP link, eliminating the cost of line rental. Internal calls that remain within the business's network avoid charges from telecommunications providers, helping reduce voice call costs.
Scalability
Fully compatible with modern phone systems, SIP Trunks scale with your growing or downsizing business. The technology gives you the control to add phone lines, remove lines, and split calls on demand. And there are no limits to the number of lines you can use, simultaneously. Instead of purchasing lines in blocks, you can purchase lines as and when required, and you can increase or decrease them to match seasonal needs.
With no physical set-up required, provisioning and setting up new lines to meet business needs can be done in minutes, ensuring you have the right communication applications where and when you need them.
Flexibility
Porting your existing numbers is a done deal, while SIP trunking allows you to reduce the number of PBX's you need to maintain for your existing phone numbers. If you've adopted a hybrid approach to working, SIP allows you to integrate your remote workers with a SIP based phone system.
At the same time, if your office needs to relocate temporarily, SIP trunking allows you to take your phone lines with you – quickly and efficiently. And in terms of future use, as a modern technology, you won't need to upgrade for many years.
Time to make the move to SIP trunking
If you've been stalling on the move and need help migrating from ISDN to SIP, imei's managed migration service provides expertise and knowhow to get you there faster with minimal disruption to the business. We have a proven track record migrating Australian business off ISDN and onto SIP, extending the life of your current phone system while future-proofing your business communication needs.
Is

SIP right for your business?
Download our handy planning tool and then give us a call. We can help review your existing set-up and usage patterns – and find an optimal network strategy for your business.