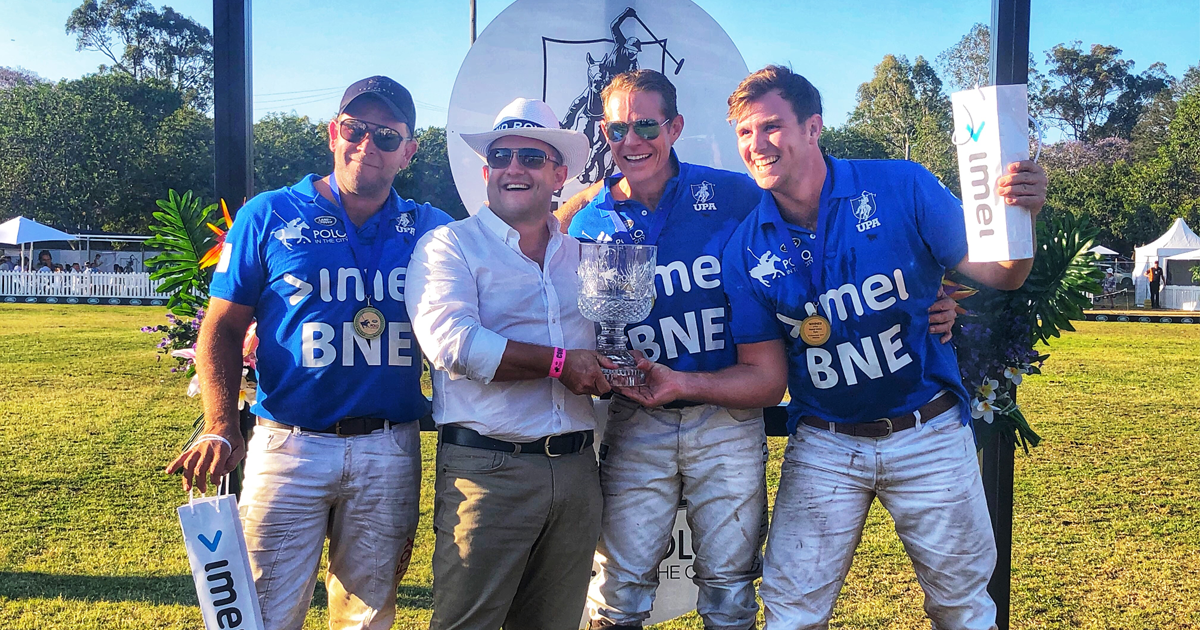 Brisbane wins by 1 in a nail-biting finish
November 23rd, Dorrington Park, Brisbane


Brisbane locals were treated with perfect Queensland weather for a day at the Polo in the City watching imei BRISBANE take on HAWAII for the 2nd game of the Urban Challenge series.


After watching the pro-am teams compete, the main game took centre field in a nail-biting finish. Early in the game imei BRISBANE was winning 3-1 with HAWAII attempting a comeback and drawing level several times before imei BRISBANE locked in the 7-6 win in the final minute.


The Brisbane tournament was played three-a-side – whereas last week's Sydney game was four-a-side – which increased the speed of the game, and being played on a slightly smaller field gave the crowd an even more interactive experience.


imei VIP guests were front and centre to watch the imei sponsored team retain their leader position on the national Polo in the City 2019 circuit.


Our special guests commented,
"thanks for a great day…first time thoroughly enjoyed it and the company"
another said
"what a sensational day team imei thank you so much."


Next stop MELBOURNE this Saturday 30th November.


Stay tuned.