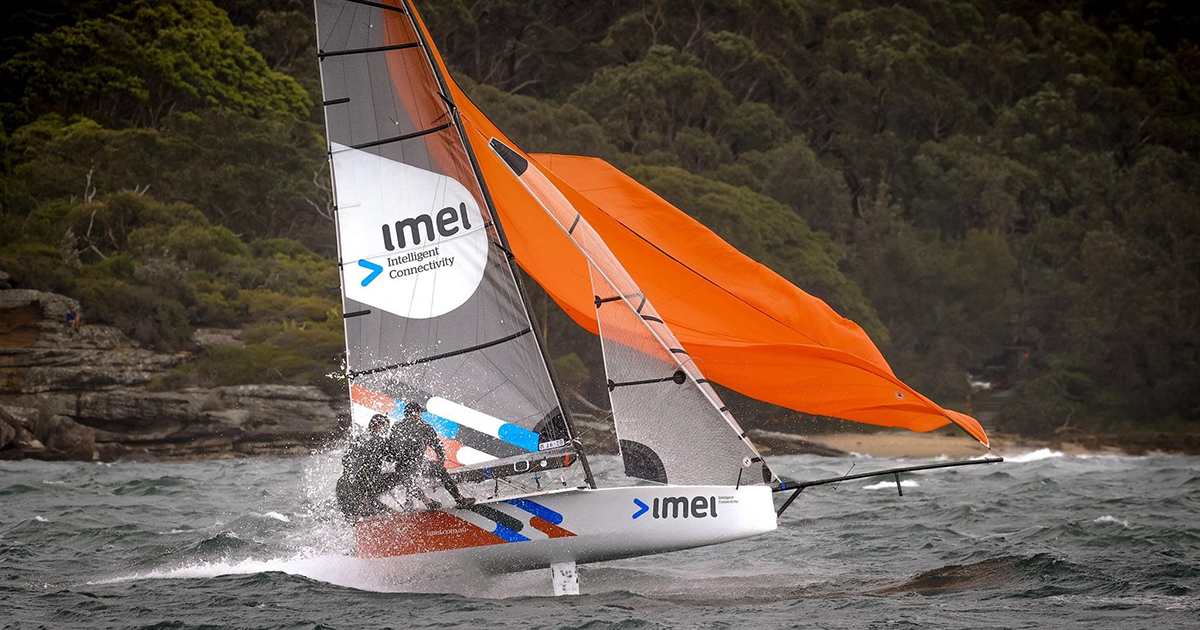 As a proud supporter of the 16ft skiff racing season, we're delighted with the progress our crew of skipper Dave O'Conner, sheet hand Trent Barnabas, and forward hand Rob Napper has made in the imei-sponsored skiff during the year.
While the season was not without its fair share of ups and downs, a strong team effort prevailed, with the crew demonstrating some exceptional boat handling to effectively adjust into winning form.
imei 16ft skiff racing highlights
Overall, the solid results achieved this racing season include:
Win: Belmont Bay Championship

Runner up: Manly 16s Club Championship

Win: Manly 16s Overall and Short Course scratch point scores

Runner up: Australian Championship

Win: NSW Association scratch point scores
2021/22 memorable racing season
Another highlight over the year was the opportunity to benefit from some young blood on board and our first female skippers. While our usual skipper Dave O'Conner was away enjoying family time in Byron Bay after the birth of his second child Sacha in January, Dave Gilmour and Nathan Wilmot joined the crew and enjoyed success at the helm. Fittingly, in the first race after International Women's Day, Zoe Dransfield and then Sarah Lee confidently stepped into Dave O'Conner's high-performance sailing shoes, achieving big wins in the final two rounds of club racing.
And to cap off the sailing season, Manly 16's recently hosted out annual club Junior Swap Day, putting together a fun day on the water for all sailors and families to officially close the 2021/22 season.
As our crew heads into the Australian off-season, we're already looking forward to getting into the 2022/23 season. With the Australian Championship being hosted at Manly, our crew is anticipating the many benefits of a home track advantage.