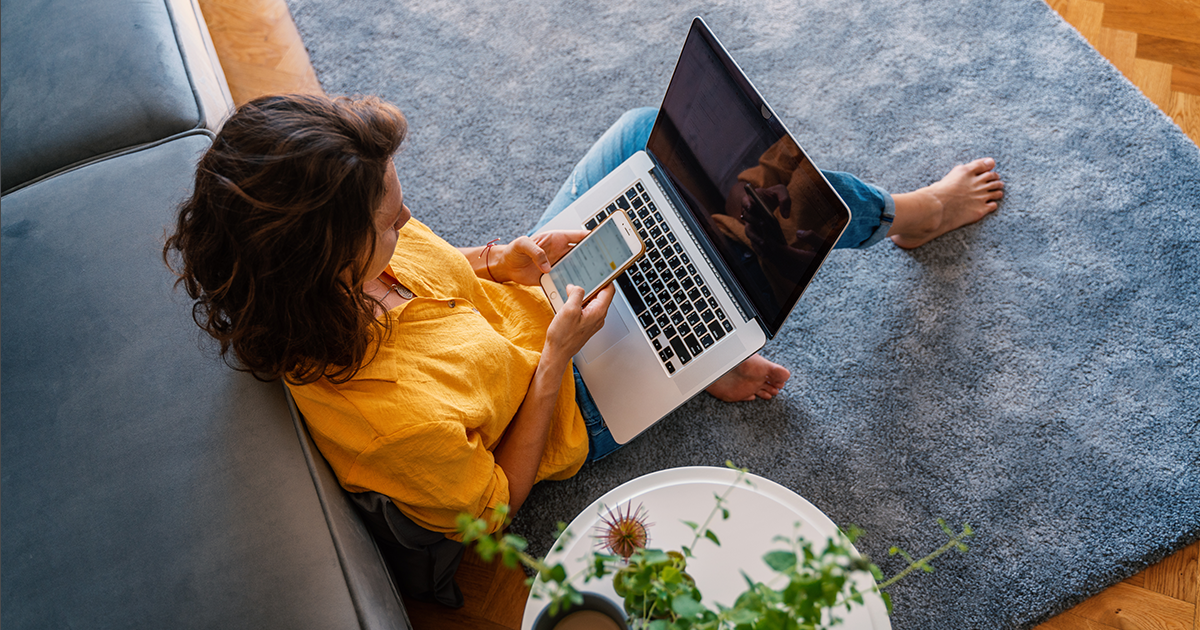 With Sydney back on lockdown, it seems that supporting your people to work from home is a sound business strategy, even if you're not intending to support hybrid working for the long haul.
In a follow-up to our recent blog on finding the right formula for WFH flexibility, where we looked at Atlassian's "Team Anywhere" policy, imei partner Telstra has taken a leaf out of the same playbook. Australia's largest telco has committed to an ongoing flexible working policy, giving its 26,000 employees more choice over the location and hours they work, depending on their role.
According to an Australian Financial Review article, under Telstra's new policy, its office-based employees will be able to choose where and when they work.
The story quotes Alex Badenoch, Telstra's transformation, communications and people group executive, who told the newspaper,
Before the pandemic, Telstra's office-based employees worked from home two days a week on average. This year, they had been spending three or four days at home.

When the world gets disrupted you have a choice to make: do you look at how you can 'go back' or do you actually start to imagine a new way forward? There's an opportunity for employers to look forward and create a completely different vision of the workplace rather than trying to hold on to the past."
Atlassian and Telstra are certainly not alone in making the shift and supporting the WFH model, with a great many business leaders expecting to transition to new ways of working. In most cases, a hybrid world is envisaged, where staff return to the office for perhaps two or three days a week while the remainder of the week is worked from home or a location that best suits them.
When asked about the impact on collaboration and culture with remote workers not sharing the same office space, Telstra's Badenoch dismissed concerns that collaboration and culture would suffer if workers remained working remotely.
"With the tools and technology that's available now, if you leverage it and you have the right leadership and you have the right communication, you can still build that sense of collaboration, a sense of belonging, and a sense of feeling connected."
Concurring with this sentiment, we see UCaaS (or Unified Communications as a Service) as the pathway to a connected, collaborative, and productive workplace, regardless of where your people actually work.
Optimising WFH
Using a cloud-based unified communications platform, you give your people access to tools that put them in touch with their colleagues from anywhere with an internet connection. As an all-in-one communications and collaboration platform it integrates video and pervasive chat functions, empowering your people to communicate and collaborate as a motivated team via a single interface.
Functionality such as simultaneous screen sharing, sidebar conversations, presence, and other capabilities give everyone on the team the ability to share work in a similar way to colleagues who are working face to face. With chat & SMS messaging, and soft phone capabilities employees can perform many tasks without juggling multiple applications. And since many of your hybrid workers will still work from your physical office for at least some of their time, the right UCaaS solution will also support mobility, allowing team members the same access to messaging, chat, and other features as they switch from their homes to physical office spaces.
For many organisations UCaaS is the breakthrough your office needs to fully embrace remote work. To explore the technology in detail, talk to an expert from imei professional services. Our professional services team can help you get your implementation right from the get-go, helping to maximise success while freeing up your IT resources to focus on other priorities.