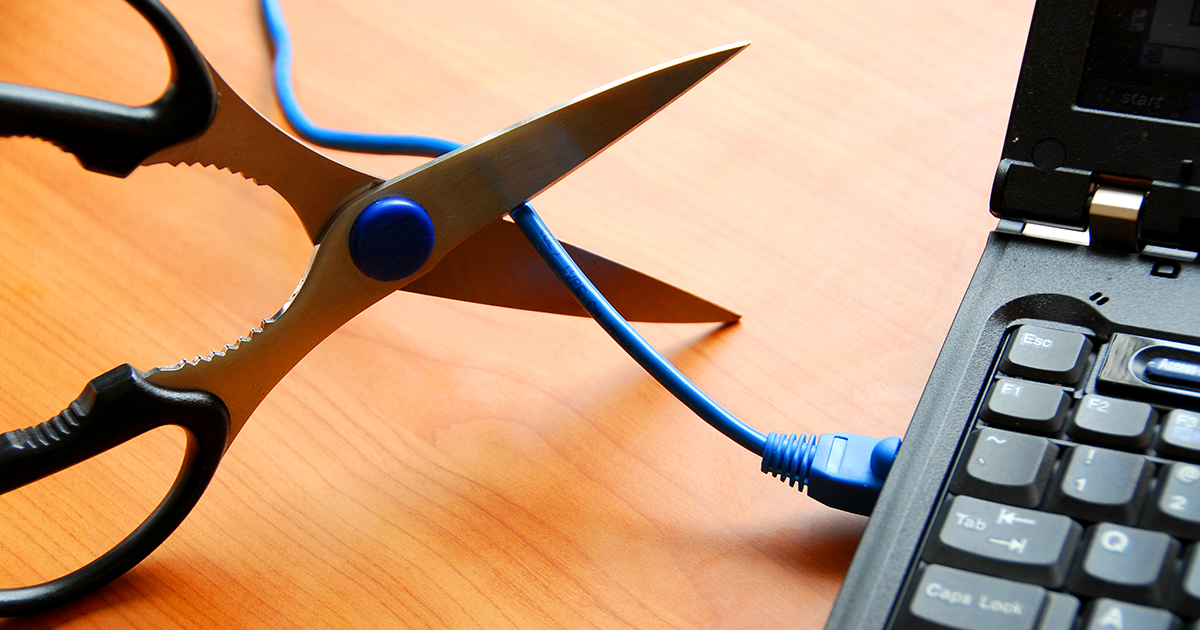 For all Wallabies aficionados, Australia's opening campaign of the Rugby World Cup 2019 kicks off against Fiji on Saturday, 21 September in Sapporo, Japan. No doubt, Australian fans will be hoping to see the Wallabies super-fit and fully-prepared to return to their former glory days. Meanwhile, at around the same time, in a business district near you, the copper network switch off will get underway. Telstra will start disconnecting copper ISDN services as NBN Co brings business-grade networking solutions online.
Certainly, for the Wallabies, having joined forces with the Australian Army's elite special forces for serious training and preparation, the players should be at their physical peak and hungry to elevate their game. Undergoing commando-style boot camps run by the Australian Army's toughest soldiers should serve them well for the battles ahead.
Back in the commercial world, it's another matter. Companies that have planned ahead will avoid business disruptions. But, from Monday, 30 September, unprepared Australian businesses will have quite another battle on their hands as they run the risk of losing internet and phone services.
Copper network switch off is fast approaching
Data connectivity is the lifeblood of any modern business. It drives all your business communications with customers, partners, and suppliers, and is essential to ensure your people can operate effectively on site and work remotely, 24/7.
With the exit date of copper ISDN services fast approaching, if your business still relies on copper-based networks for internet and phone services, then you will run the very serious risk of disconnection as part of the NBN rollout schedule.
These services will be disconnected
According to NBN Co, a number of business services will be permanently disconnected if they aren't moved to the NBN network before the advised date:
Telstra Home/landline phone services (except some Telstra Velocity lines)
Home/Landline phone services from all other phone companies, where the service is provided over Telstra's copper phone lines
All ADSL, ADSL2 and ADSL2+ internet services from all providers
Telstra BigPond cable internet services
Optus cable internet and cable phone services (switch-off date to be determined)
In addition to telephony and internet, there are many other services that may run off the old copper network that have the potential to impact your business. These include:
EFTPOS or health-claim terminals
Security alarms and monitored fire alarms
Fax and teletypewriter devices
Lift emergency phones
With so many factors to consider, it makes sense to do the groundwork now as a matter of urgency. It's important to take the time to perform due diligence and ensure the new services that you choose give your business optimal connectivity options and the scalability to mitigate risk now and thrive down the track. You'll need solutions that allow your business to connect with customers in new ways, and enable employees to work according to flexible schedules.
So, while you may have simple email and internet needs now, who knows when you'll want to embrace new ways of working which require integrated voice, video, messaging, mobile, data collaboration and presence tools in the form of unified communications? Or when multiple phone lines and cloud storage become more pressing needs? And remember, connecting business premises is not just a matter of switching on the connection. If your business is trading from a range of complex environments, significant planning will be required.
Next steps
To minimise disruptions to business productivity, learn all you can about how the copper network switch off will impact your business. For a good overview, NBN Co has published a number of business FAQs. Then, consider following these four steps:
Contact your network provider and determine whether your existing set-up is compatible with the NBN network
Identify which offices and sites will be affected and prioritise their switch over accordingly
Audit the bandwidth consumption at every site in your network and think about future-proofing your business with new architecture based on needs for today and tomorrow
Review provider options and take this time to evaluate other providers
Remember, the copper network switch off presents a once in a generation opportunity to upgrade your services completely to drive future growth.
Start planning
Take a leaf out of the Wallabies' play book. They're not leaving their preparation for September's World Cup until last minute. They are already undergoing extensive training to prepare them for the battles ahead.
With around five months to go, it makes sense to get help now to put your game plan in place to address September's copper network switch off. This is particularly important if your business operates across multiple sites.
Use this as an opportunity to review other providers who can address your data and voice needs together delivering optimal value to your business. With this move, you will be able to rethink work practices, embrace flexibility, and enable more employees to work remotely, as your business migrates from landlines to network hosted voice call services.
Get moving now!
Whatever you do, don't wait until the last minute to switch your service. It's like depending on your fly-half to kick a long-range drop-goal with seconds to spare to win the match.
Wait too long before dispatching the kick and the referee's whistle will beat you. Wait too long in business and you may run the risk of having your existing phone, internet, EFTPOS, and everything else switched off before the NBN is installed. Consider what that would do to your business.
Instead, book in for a free consultation with imei today to discuss how your business can improve its phone and internet network. With our help, we can make cost savings, performance improvements and risk management part of your plan.