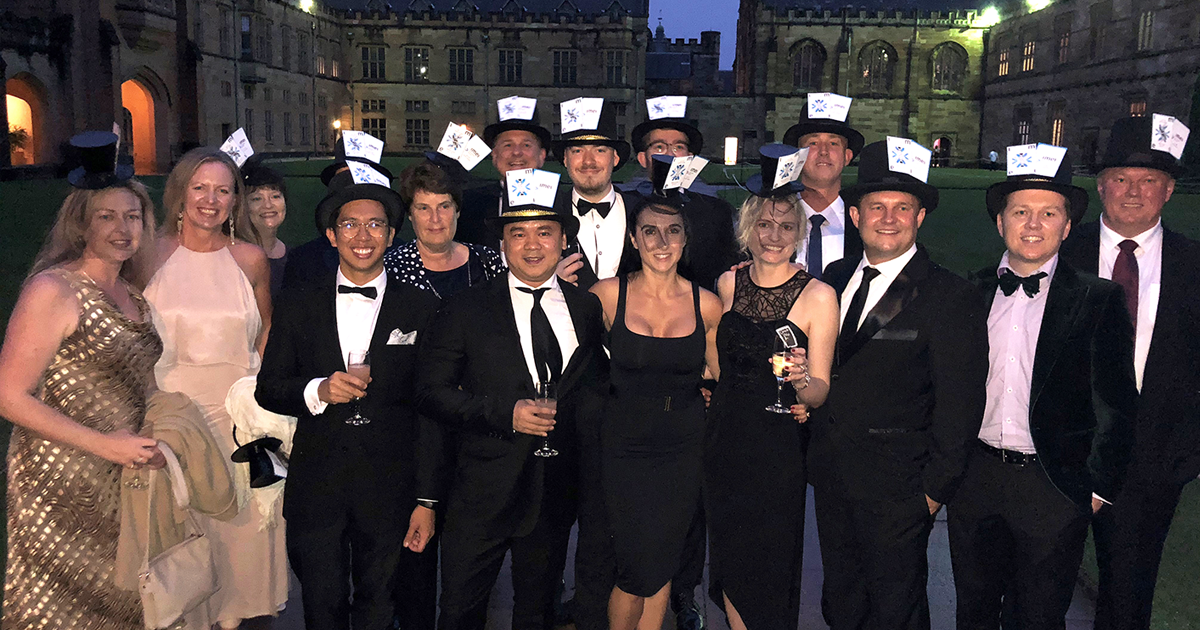 As proud supporters of Fighting Chance, we thoroughly enjoyed attending the annual fundraising dinner last Saturday night. Of course, it's a great night out for our team, but much more than that, it's an important opportunity to reflect on what this organisation has achieved over the year, and to think about what more we can do.
As I'm sure you know, Fighting Chance is a not-for-profit organisation that serves to remedy the chronic lack of work experience opportunities available for students with a disability.
Through its two social enterprises Jigsaw, a digitisation and document management service, and Avenue, a retail distribution and marketing business, Fighting Chance is intent on transforming the way people with a disability receive job training and employment opportunities.
Through them, students can follow a number of different pathways into real employment which include internships, work experience programs, and transition into mainstream employment programs.
Tour de Chance
Along with the annual dinner, one of the charity's main fundraising vehicles is called the Tour de Chance. It's a monster bike ride that started with just one lone cyclist in 2013 making his way from Sydney to Brisbane.
By the following year, the Tour de Chance had grown into an organised fundraising event, attracting cyclists from far and wide. It's how imei first got involved with supporting Fighting Chance. In 2014 imei advisor Graeme Wilson joined the ride from Sydney to Brisbane in 2014, over a gruelling 8 days in the saddle, pedalling over 1,200 km.
This was no small achievement. Graeme's passion for the cause was contagious and ultimately led to us supporting Fighting Chance as our social cause.
In the rides since then, Graeme's been joined by other members of the imei team including myself. Our General Manager Kieran and I joined the ride in February this year and imei made a $30,000 donation to Fighting Chance to kick start the fundraising efforts.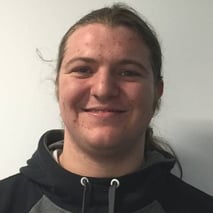 Work placement
Of course, supporting Fighting Chance isn't just about fundraising, it's actually about giving young people with a disability a real chance at employment.
With our growing business, we identified a number of opportunities that were ripe for a work experience student to tackle. So, we got involved with Jigsaw. Through their work placement program, we are delighted to have hired Christian in March 2018 who is now an integral part of our team.
Recognition
Another way of supporting Fighting Chance is in the way we have recognised the significant contribution our people made in raising much needed funds for the establishment of a Jigsaw office in Frenchs Forest.
For every staff member who got involved with this fundraising activity, we commissioned an artist to craft a jigsaw piece in their name.
These jigsaw pieces now artfully adorn the walls of the Jigsaw office as a fitting reminder of the individual contributions made by imei's team.
Along the way, imei staff have also volunteered their own time to supporting Fighting Chance. Individuals have made significant contributions in everything from assisting with the relocation of Fighting Chance from Brookvale to Frenchs Forest, helping with their IT setup, providing recruitment assistance and knowledge sharing, and pushing a number of Fighting Chance members' wheelchairs in the City to Surf.
We're proud of the contribution our people have made and look forward to continuing our support to this noble cause.