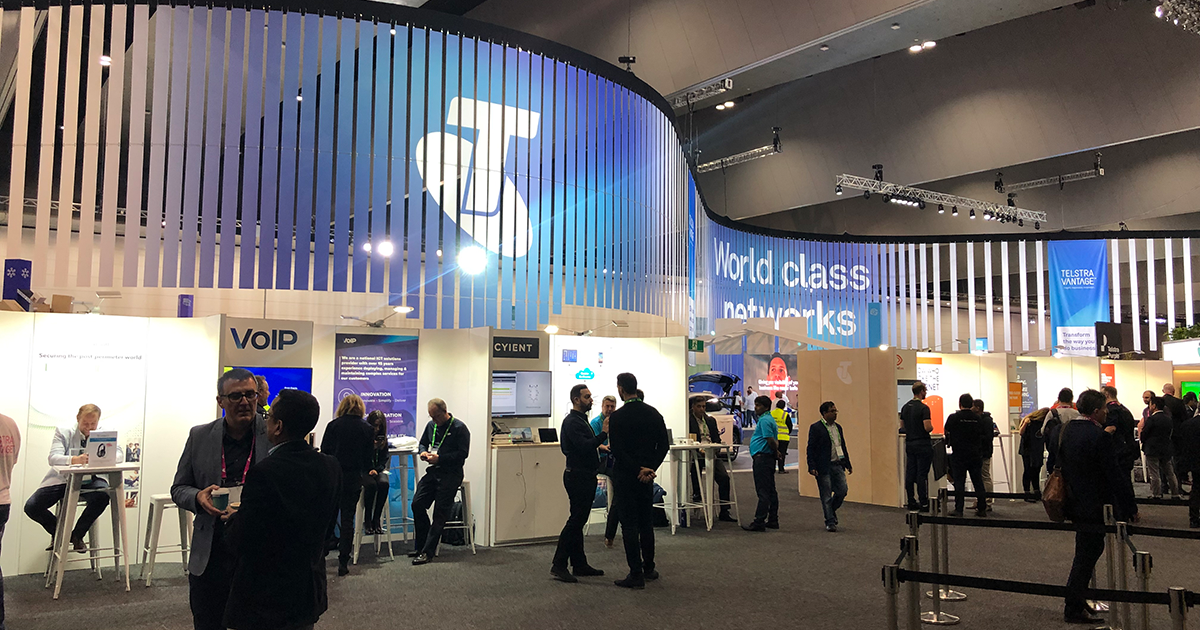 After hearing the amazing Kurt Fearnley speak at the end of day 1 - wow! What an incredible athlete and inspirational speaker - day 2 of Telstra Vantage continues with a thought-provoking keynote talk by Kamal Sarma on corporate and leadership resilience to go beyond surviving and onto thriving.
Great to have insights from outside the tech industry to put life and work into some perspective!
But Vantage is all about how technology can improve the way we do business. For example better connection with customers, more accurate and timely information from suppliers and partners so we can better serve our customers, and secure, reliable, easy to use business tools so that we can all go about doing the work we need to do more effectively with less stress.
However. There is always a "however". With better access to and more broadly distributed information inside and outside the organisation, information security is now more important than ever. Some of our recent blogs have covered security issues and consequences – such as the impact of the EU's GDPR and Australia's NDB legislation, 'leaky apps', user identification and the importance of good security policies.
Many of our security partner companies – Wandera, MobileIron, Zimperium and others made compelling presentations at Vantage and at the Expo -especially highlighting the need to stay current with the ever changing information security threat landscape – thousands of new threats detected around the world every day, and mobile platforms in particular being prime targets for malicious attacks or data theft.
A timely reminder that managed mobiles including MDM, MTD (threat detection) and MTM (threat management) is the first line of defense against data loss or theft. imei is ready to help by running our imei Intelligence report to highlight vulnerabilities, and/or design, deploy and manage an MDM/MTM platform across your mobile fleet. You can do your own high level risk assessment with our free online tool here.
It's been great to meet up with so many of our customers visiting Vantage – an excellent showcase of today's and tomorrow's business technology. We look forward to following up our discussions and we're already looking forward to Telstra Vantage 2020.
The imei Team – Telstra NSW Partner of the Year for 2019.