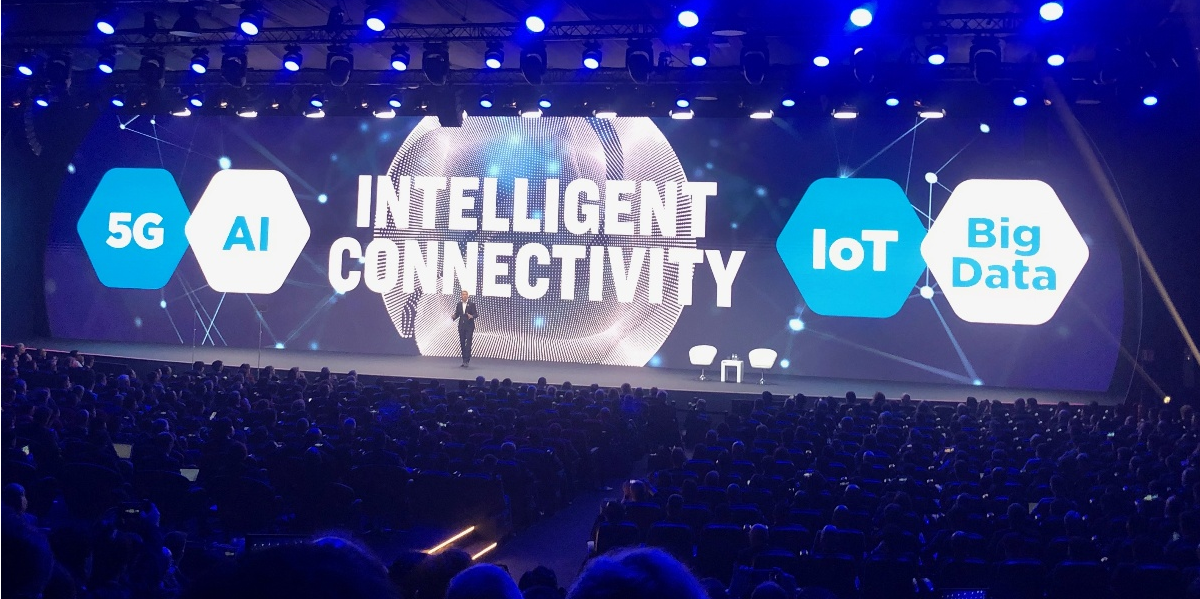 imei is attending Mobile World Congress – MWC19 – in Barcelona to get the latest developments in mobile technologies and ecosystems directly from the world's biggest mobile conference, where the talk of the conference is all about 5G.
The largest and most important carriers, network vendors, device manufacturers and mobile security companies are gathered to showcase, demonstrate, educate and discuss the state of mobile communications for the next few years.
This year's theme is Intelligent Connectivity. It's timely and very relevant for imei and our enterprise customers.
Intelligent Connectivity is made up of four distinct elements:
the "hyper-connectivity" of 5G mobile networks,
Artificial Intelligence (AI),
the Internet of Things (IoT) and
Big Data.
The combination of all four elements over the next few years will unlock capabilities in customer service, immersive content, autonomous driving vehicles and improve productivity.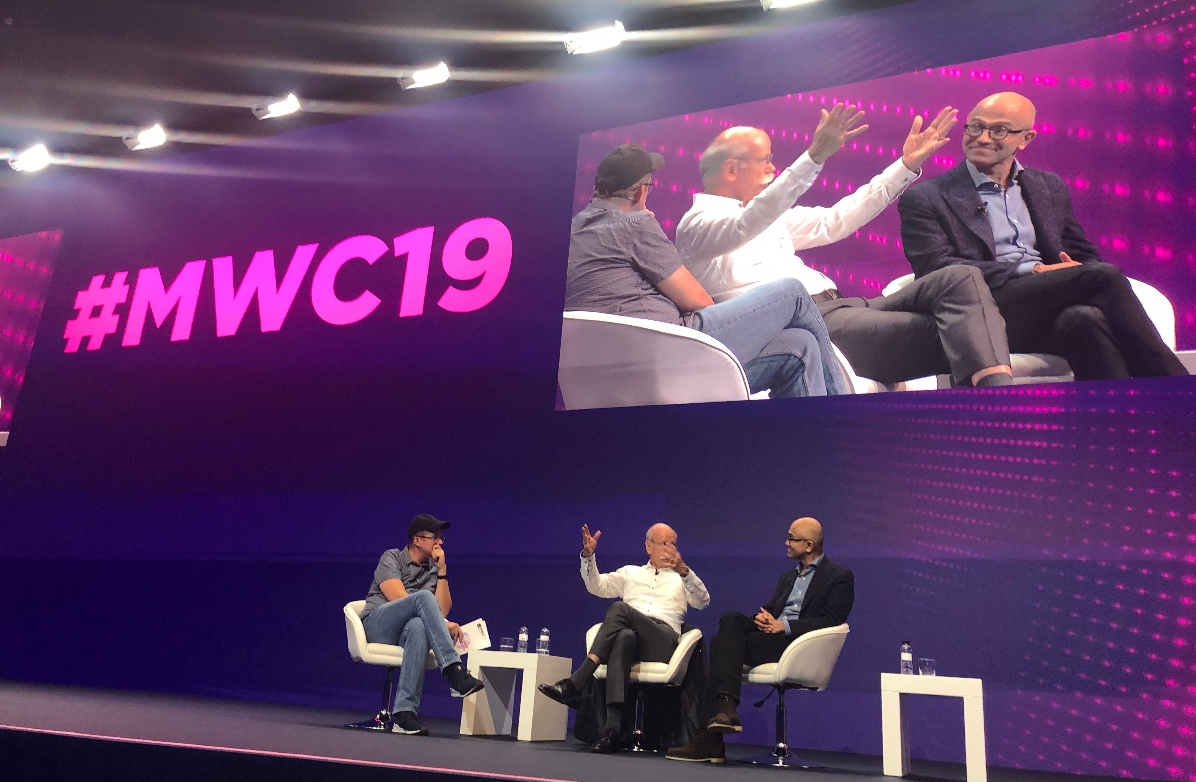 Other highlights of day 1 included sessions on how 5G can create value for enterprise customers, how 5G will enable immersive content.
The final session of the day was a panel interview with Satya Nadella CEO of Microsoft and Dieter Zetsche Chairman of Daimler Mercedes-Benz – a fascinating view on leadership and corporate transformation.
Some of the interesting insights and quotes:
On the progress of technology: "Things that were science fiction a little time ago are now reality."
On the impact on businesses: "Need to get up early and stay up late in order to make these products/services work for your customers, and stay ahead of competition"
On the impact of 5G: "Low latency, high speed compute close to the edge will be driven by 5G."
On leadership: "leaders create clarity when there is confusion, push energy throughout the organisation and drive success even when the solution is not clear or perfect"
There are three more days to #MWC19, stay tuned for more updates